KINGS 600Pro Shoe Model Printer
Max Printing Size:600*600*400mm
Machine Size:118cm(W)*129cm(D)*224cm(H)
Rated Power Consumption:1.5KVA
First Tank Resin:about 240kg
Beam Size (diameter @1/e2):0.075-0.8mm (Variable Beam)
Max Scanning Speed:15.0 m/s
Layer Thickness:0.05mm~0.25mm
Description
Shoe manufacturing is a multi-step, labour-intensive process, which requires a lot of specialized machines and workers to make separate pieces and fit them together to create a finished pair of shoes. Continuous efforts are made to optimize the manufacturing process, and that's how 3D printers are adopted.
Kings 600Pro shoe model printer is such a perfect solution for making the shoe models. With 600*600*400mm build size, it is able to print 8-10 pairs of different shoe designs within 20 hours, approximately 2 hours a pair on average.
How is Kings SLA 3D printers used for shoe industry?
1. Shoe prototype.
In the footwear industry, it is necessary to produce physical models to check the design appearance before deciding whether or not to move forward with production. While the traditional way of creating shoe models is still by CNC machines which is costly, slowly and unable to produce complicated shoe sole design, 3D printing is shaping new possibilities in footwear engineering, enabling footwear companies to create shoe models with clear lines, sharp edges and corners and also address the growing demand for customization.
UV Resin KS408B is ABS-like with accurate and durable features, especially perfect to show details of the shoe sole model.
2. Fitting test
With KS198S rubber like resin, the 3D Printed shoe model can be used for checking design, and can also be tried on for fitting test.
3. 3D printed shoe models for casting mold
The use of 3D printed shoe molds can effectively replace the CNC-engraved wooden molds and perform sand casting, and the molds made from 3D printed master have finer textures and patterns.
4. 3D printed models for quick mold
The 3D printed mold skips the casting process and directly uses it for the production of PU shoe soles. It can be used for plastic injection, PU and cold-pressed insole molds. It is temporarily not suitable for hot-pressed rubber, molded EVA and injection EVA.
5. Direct printing of finished shoe soles
In the future, everyone can tailor their own shoe with 3D printing. It is more in line with the personal size, and at the same time can achieve a lighter and more comfortable sole structure.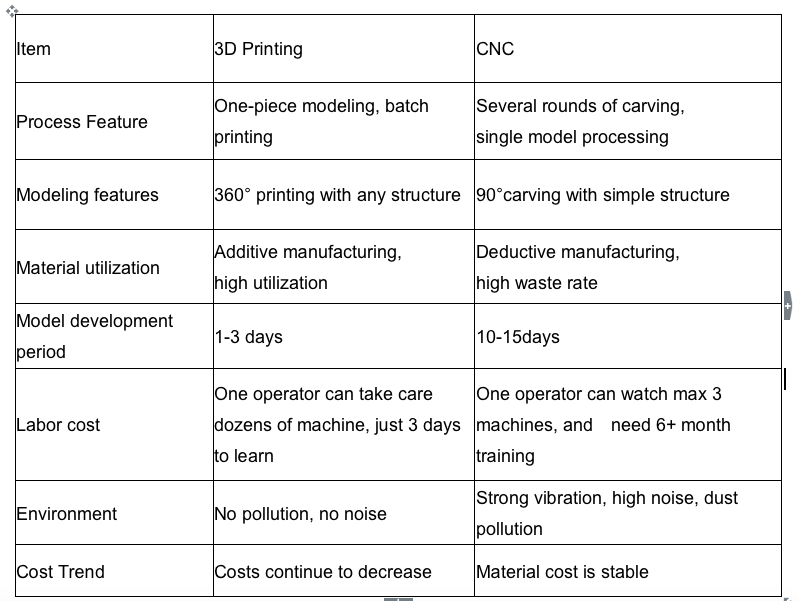 Recommended 3D Printing Material: UV Resin KS408B, UV Resin KS608, UV Resin 198S