In order to further enhance our scientific research level, and empower the development of additive manufacturing technology strength with wisdom, Shenzhen KINGS 3D Printing Technology Co., Ltd. hired Yang Yongqiang, professor and doctoral supervisor of South China University of Technology, as our chief scientist. The signing ceremony was held in the afternoon of September 3 at Guangzhou Leijia Additive Manufacturing Co. Shenzhen KINGS 3D Chairman Jiang Zexing, General Manager Qiu Haiping, Guangzhou Leijia Chairman Chen Bingyun, general managers of subsidiaries and other relevant leaders attended the ceremony together.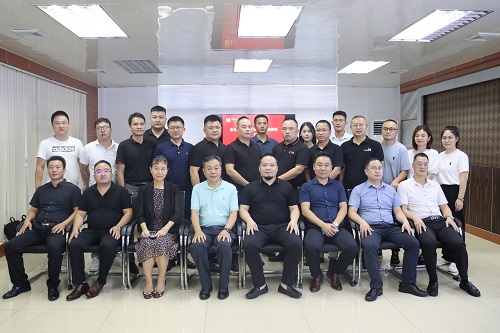 Yongqiang Yang is a professor of School of Mechanical and Automotive Engineering of South China University of Technology and a doctoral supervisor. He is the executive director of China Mechanical Engineering Society Additive Manufacturing Branch, the president of Guangdong Additive Manufacturing Association, the vice president and secretary-general of Guangdong Laser and Additive Manufacturing Industry Technology Innovation Alliance in the Greater Bay Area, and the supervisor of Guangdong Laser Association. He has done a lot of research work in additive manufacturing (3D printing), laser material processing, etc. He has successfully developed the first laser-selective melting (SLM) additive manufacturing equipment in China, and has successively developed Dimetal series laser-selective melting metal 3D printing equipment, and the related achievements have been industrialized in Guangzhou Leijia Additive Technology Co. He has published more than 300 academic papers and 8 monographs. He has applied for more than 360 patents, among which 65 invention patents and 165 utility model patents have been granted.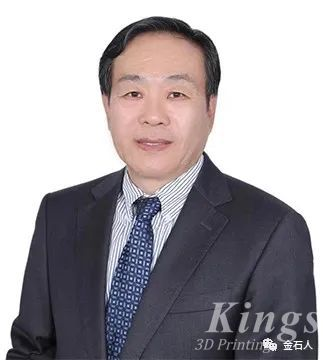 At the meeting, Mr. Jiang made a wonderful speech, he believed that learning power is competitiveness, only by creating a learning enterprise can the enterprise develop rapidly, he attached importance to the construction of R&D team and the research of science and technology, technology is the guarantee of constant vitality of the enterprise. He expressed his warm welcome to the joining of Professor Yang Yongqiang.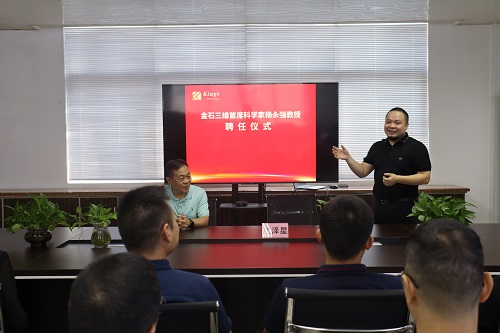 Professor Yang Yongqiang also expressed his pleasure to be appointed as the chief scientist of Shenzhen KINGS 3D, and the high importance of the company's research work on additive manufacturing technology and talent work makes him deeply responsible. He looks forward to making positive contributions to the company in the areas of talent training, technology research and industry construction with the support of the company's leadership, combining existing resources and maximizing his strengths.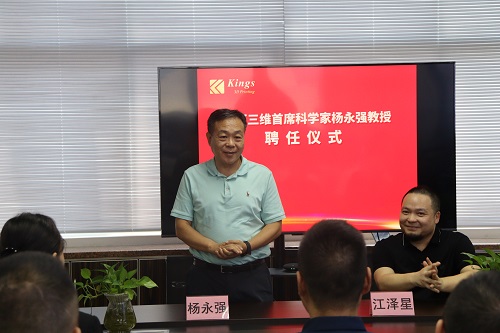 Following the wonderful speech, in the presence of all the people, Mr. Jiang presented the appointment letter and flowers to Professor Yang Yongqiang, and the appointment ceremony was successfully held!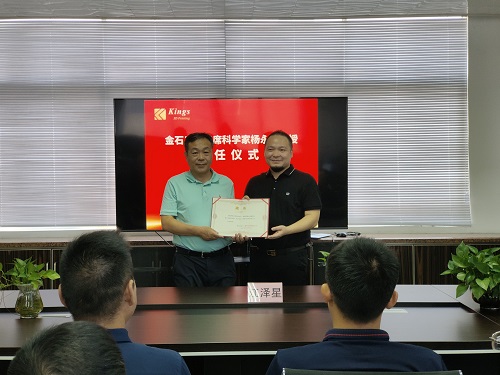 Warmly congratulate Professor Yang Yongqiang become the chief scientist of KINGS 3D, for the development of the company injected a strong technical force, let us look forward to a better tomorrow of KINGS 3D!