On September 9, 2022, Pinghu City's second "Talent Gathering in Jinping Lake - Leading the New Rise" Global Innovation Competition Grand Final and Award Ceremony was held at Pinghu St. Lake Hotel. The participating fields involved artificial intelligence and robotics, new energy vehicles and intelligent network connection, 5G application, electronic information, new materials and aerospace. Dr. Sun Xiaoyu, chief scientist of KINGS 3D material field and R&D director of Zhejiang Jinzhao Intelligent Technology Co.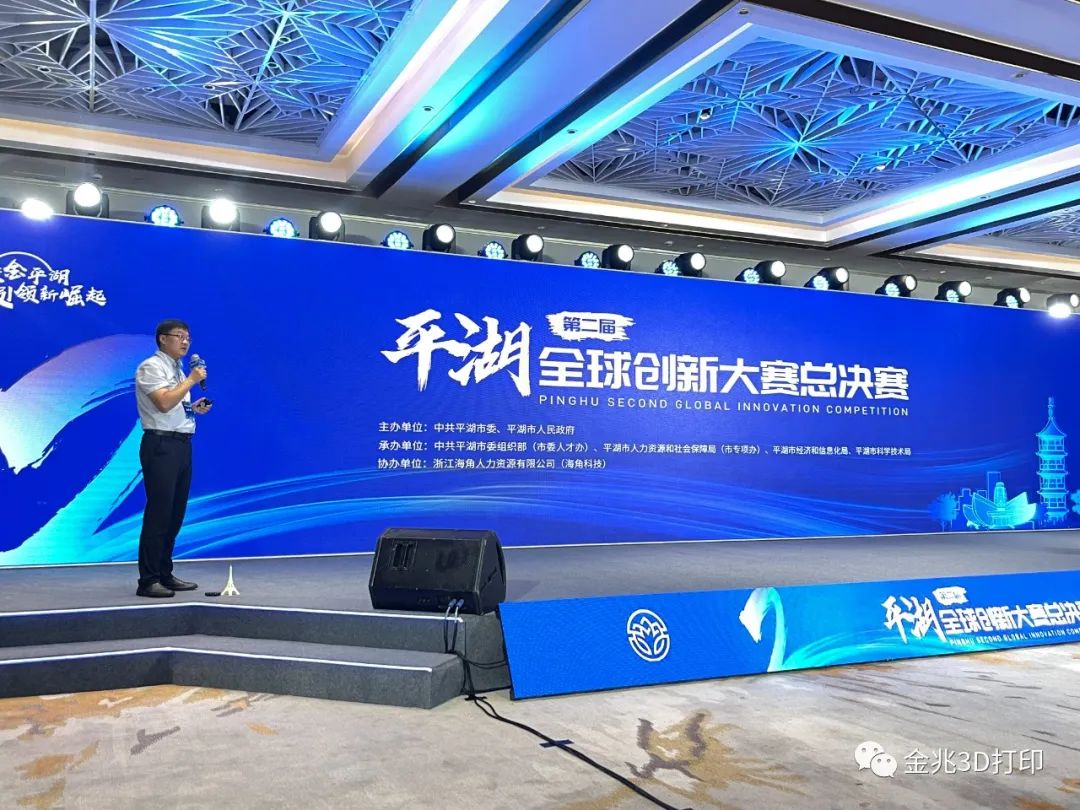 Dr. Xiaoyu Sun graduated from ETH Zurich, Switzerland, and has won many domestic and international awards, including Springer Global Outstanding PhD Thesis Award and BASF-NMP-Innovation Golden Award. He has eleven years of experience in the materials field and has worked as a senior scientist at BASF New Materials, the world's top 500 chemical company. He has published more than 20 papers in international journals such as Macromolecules, Chem. Eur. J., and applied for more than 10 patents. Now he is the chief scientist in the field of KINGS 3D materials and the R&D director of Zhejiang Jinzhao Intelligent Technology Co.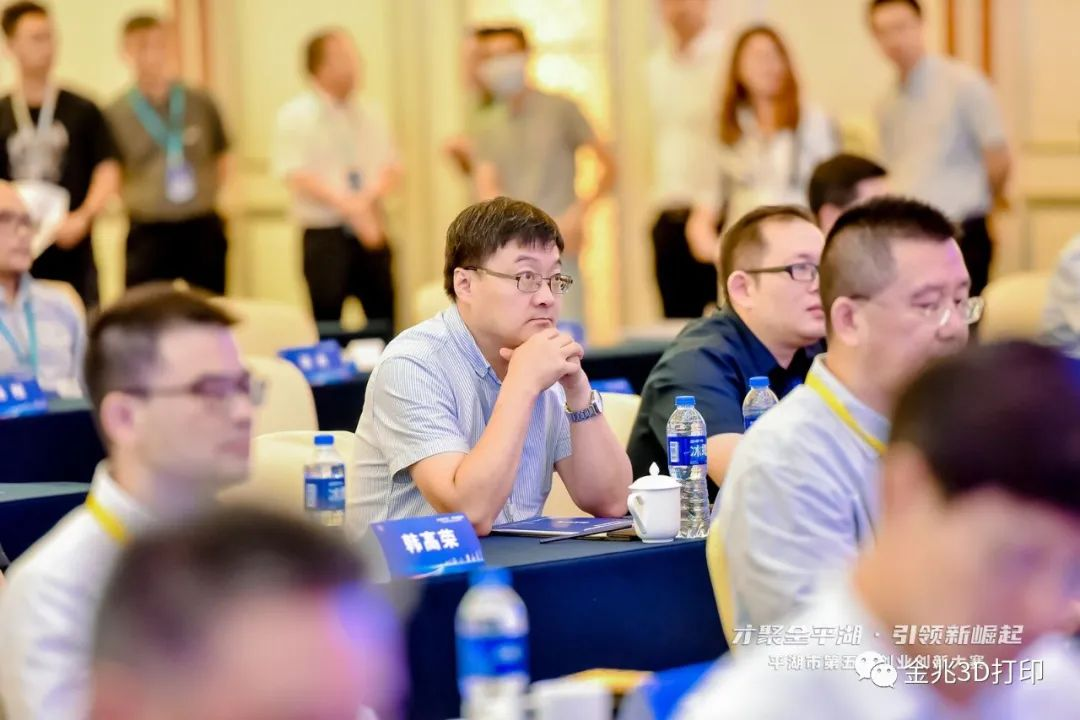 In the competition speech, Dr. Xiaoyu Sun made a wonderful introduction about his personal experience, technical expertise and the new material projects he is currently innovating and developing, and especially thanked the Pinghu Municipal Government and Jinzhao Intelligence for their great support. In the defense session, Dr. Sun Xiaoyu responded to the questions raised by the judges and handed over the printed exhibits of the new materials mentioned in the competition to the judges for circulation. After a fierce competition and careful consideration by the judges, Dr. Sun Xiaoyu won the second prize and was awarded a certificate and a trophy by Dai Zhen, member of the Standing Committee of Pinghu Municipal Committee and Vice Mayor of Pinghu City.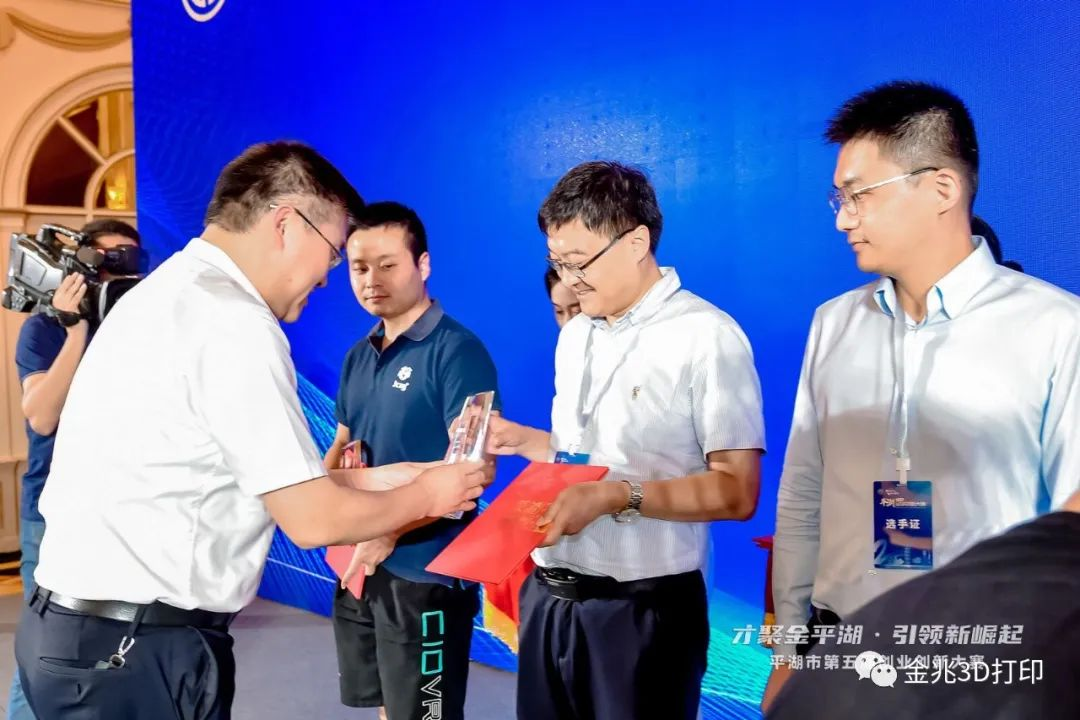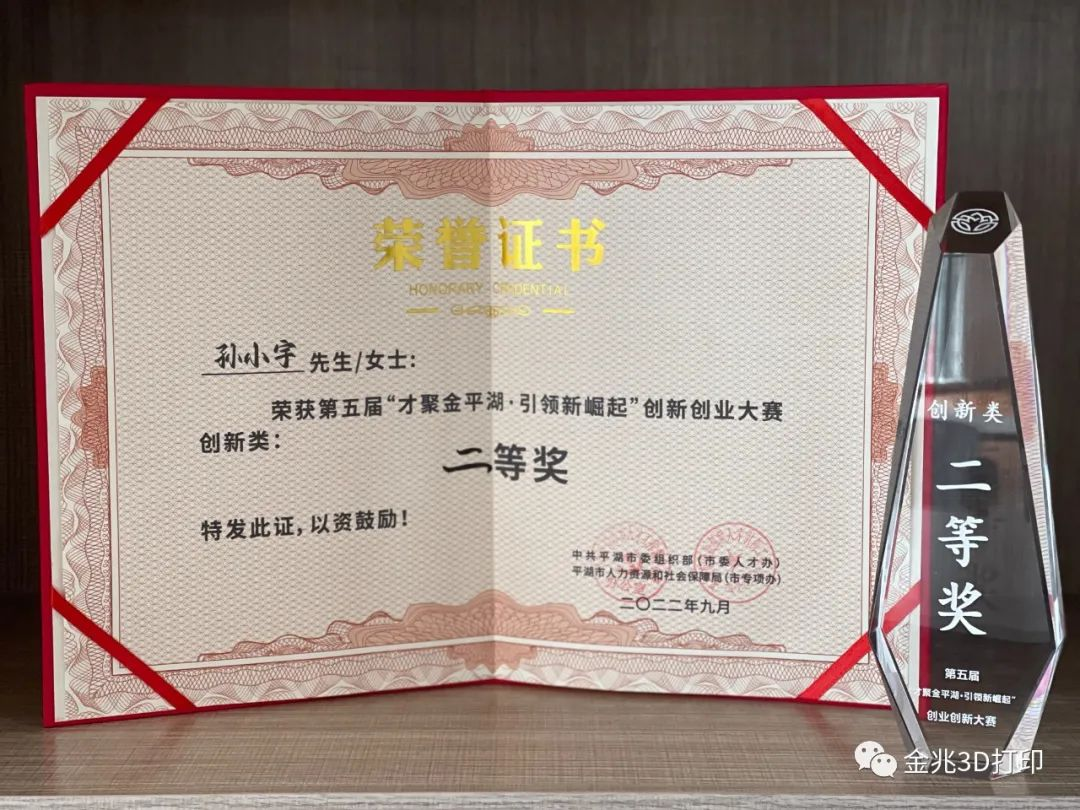 After the competition, Dr. Sun Xiaoyu was interviewed by China Blue TV of Zhejiang TV. He said, "Pinghu Innovation Competition is a very good platform with high gold content, which brings together talents from all over the world. It provides a very good communication platform for the participants, which is conducive to accelerating entrepreneurship and innovation in Pinghu." He himself will take this as an incentive for himself and Golden Trillion Intelligence to better contribute in the field of new material research and development.