Stereolithography (SLA) can produce plastic parts with high resolution and accuracy, fine details, and a smooth surface finish. Thanks to the variety of resins available for SLA 3D printing, this process has found many applications in diverse industries:
Standard resins are used for general prototyping


Engineering resins have specific mechanical & thermal properties


Dental & medical resins have biocompatibility certifications


Castable resins have zero ash-content after burnout
Clear resin
Clear resin has similar mechanical properties to standard resin, but can be post-processed to near optical transparency.
More information on post-processing SLA parts can be found here.
Pros:
Cons:
Brittle (low elongation at break)

Low impact strength

The optical clarity may change over time, as the part is exposed to UV radiation (sunlight)
Ideal for: showcasing internal features, LEDs housing, fluidic devices
If you have any question on SLA clear resin, please feel free to contact us.
3D Printer for sunglasses
3D printing is reforming the way of product development in many industries. It is much more efficient and cost-saving. In eyewear segment, 3D printed eyewear is very familiar to many. 3D printed eye frame might be the most widely used application. What about the lenses? Here is an example of SLA 3d print sunglass lenses. It is considered a new and innovative way to use Kings SLA 3D printing technology by 3D Printing Media Network.
The sunglasses was printed by Kings 600 SLA 3D printer with transparent resin KS158T. The material KS158T resin is a transparent PMMA-based resin with properties similar to ABS plastic. The post-processing makes the part sunglass effect. The first step is to remove supports and polish the printing part. Second, the polished part would be sprayed with mixing black color paste and air-dried about 2 hours. The final step is UV coating with clear UV varnish and then put it into UV box to solidify. Except semi-transparent black, the lenses can also be semi-transparent red, brown, blue and etc. What's needed to do is to change the color paste and repeat the process.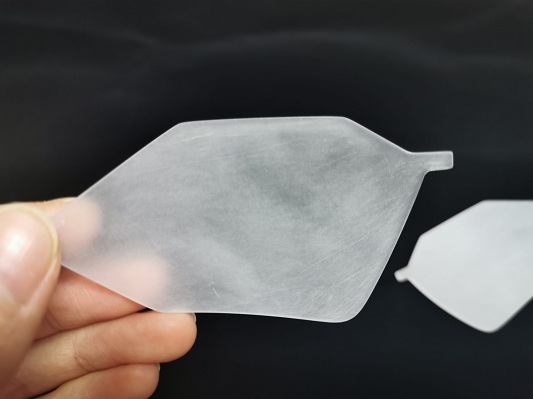 · SLA 3d printed sunglass lenses before post-processing

If with different procedure of the post-processing, it can be transparent black, blue, red and brown and so on. The steps are: polishing - UV Coating - color-painting -finished product. But sunglass lenses is just a glimpse of the application of Kings transparent resin KS158T. It can also be applied in prototypes and models of many other consumer products like cups and bottles, and automotive, medical, consumer electronics and other products.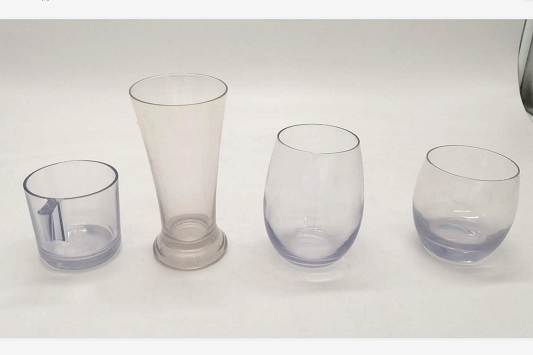 · SLA 3d printed transparent cups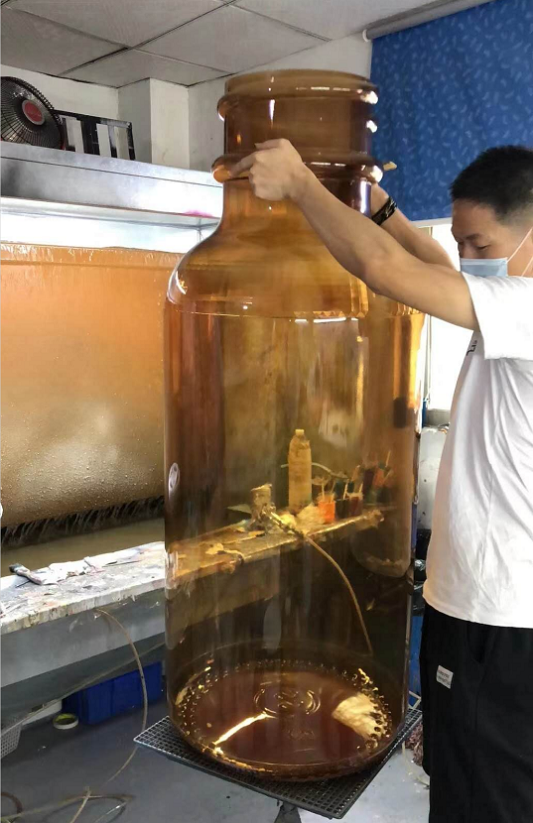 · SLA 3d printed transparent brown color huge bottle
Related Product
Looking for SLA clear resin? Welcome to contact us.