In May of 2021, KINGS 3D officially announced the completion of a Series B financing of more than 100 million RMB (nearly 16 million USD). The investment was led by Rongyi Investment which has a profound investment background and jointly participated by multiple institutions including Jiafa Venture Capital,Jiafa No.1 Venture Capital, Furong Capital.,Zhongwei Yihe Equity Investment Fund and Qingjue Capital. Furthermore, Kings' old shareholders Firstfortune Investment and SGT Capital continued to support. This round of funds is mainly used for KINGS 3D research and development of SLA 3D printing technology, metal 3D printing technology in dental, ceramic 3D printing technology,new materials and the form of global commercial network.

KINGS 3D is a high-tech enterprise dedicated to R&D and innovation of 3D printing ,providing efficient and environmentally friendly 3D printing solutions. At the end of 2018, it invested 500 million RMB (nearly 80 million USD) to establish a 3D printing industrial park in Jiangxi province of China; in 2019, KINGS 3D was named "Shenzhen Top Brand". With strong technical strength, Kings has rapidly developed into a comprehensive group company integrating R&D and production of industrial 3D printers, materials, software development, training and education. Kings R&D team has more than 30 staff. A significant number of them have gotten doctoral or master's degrees in the fields of additive manufacturing, polymer materials, and electrical engineering. This team has applied for more than 130 patents.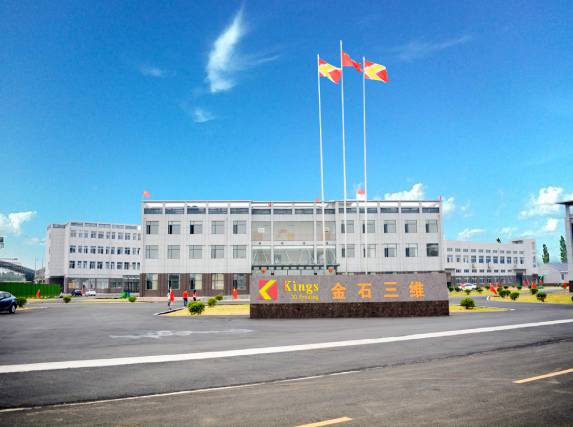 KINGS 3D Factory

In research and development, the KINGS 3D Printers are independently developed and designed by Kings provided comprehensive solutions in the fields of prototypes, footwear, automobiles, aerospace, ceramics, medical and dental, mechanical equipments, electronic appliances and architecture. It has assisted thousands of domestic enterprises to increase product development and production efficiency more than ten times, and exported 3D printing solutions to overseas areas such as Europe, America, Asia-Pacific and the Middle East.

In the field of new material innovation, KINGS 3D has the R&D and production capabilities of its own materials. Through the adjustment of printing parameters, customers can obtain different printing effect with the materials to meet their requirements.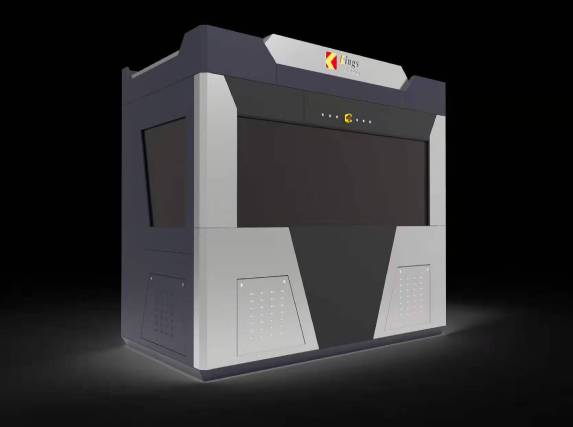 KINGS largest SLA 3D printer KINGS 2700Pro with building size of 2700*900*800mm

In the future, KINGS 3D will pay more attention to independent innovation capabilities, protect intellectual property rights, and continue to improve the product, technology, and service chain to let 3D printing, an intelligent manufacturing technology, create real value, and continue to help the upgrading, optimization and innovative development of high-end manufacturing industry.

"Based on years of industry accumulation, Kings has a profound and unique understanding of the 3D printing industry and ecological chain. After 5 years of development, Kings has a mature full range of SLA printer manufacturing capabilities, and has been highly recognized by customers from various industries. In the field of technical product development, Kings will continue to increase investment in research and development, and strive to make breakthroughs in core technologies to provide higher-quality products to the market to serve customers's needs. In 3D printing applications, KINGS 3D will continue to take strong foothold in shoe molds and prototypes and at the meanstime strive to explore applications in dental, medical, military aerospace, ceramic fields and so on. For the key markets, KINGS 3D will put efforts in domestic as well as international markets by taking advantage of offline and online multi-channel to promote its 3D printing solutions. On the basis of consolidating the existing market, Kings will focus on the growing markets.

I am very glad to be able to gain the trust of new shareholders and the support of old shareholders. Under the concept of "Faith will move mountains", Kings will continue to make breakthroughs and innovations to create greater value for customers, and contribute to the development of the global 3D printing industry."
- Mr. Zexing Jiang, Chairmen of KINGS 3D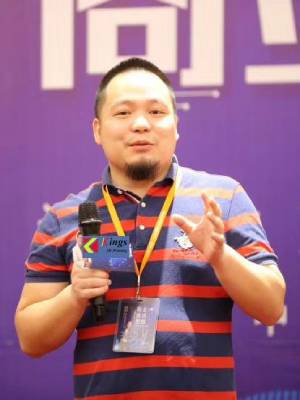 Mr. Zexing Jiang, Chairmen of KINGS 3D
"Kings is a high-tech enterprise in the 3D printing industry chain. Its SLA, metal and ceramic printing technologies are already in a leading position in China. Its products are widely used in industrial mass production, prototypes, military scientific research, dental, medical and other fields. The company has many invention patents, and its products have been well received not only in China but also in countries in Europe, America, the Middle East, Asia Pacific and etc. The service of KINGS 3D team is very localized and has contributed a lot to the domestic 3D printing industry. The company's business situation is very promising. It is believed that KINGS 3D can become a leading company in 3D printing segments such as SLA 3D printing. In the future, with the help of capital, it will have the opportunity to become a global influential company.

Rongyi Investment is an investment institution with a deep industrial background and rich industrial resources; it focuses on investment opportunities in upstream chip devices and innovative applications in downstream industries, mainly investing in growth VC and PE projects. We are willing to continue to support high-tech companies like Kings that maintain continuous leadership in the industrialization of innovative technologies."
- Mr. Hongchun Liu, Partner of Rongyi Investment
"The unique layer-by-layer stacking material manufacturing method of 3D printing has the characteristics of simplifying the manufacturing process, shortening the development cycle of new products, and efficiently forming complex structures, which has obvious advantages in small batch, customization and complex structure manufacturing. 3D printing is growing rapidly, which has great potential in the future. Kings has accumulated in 3D printing technology for many years, they completed the layout of the entire industry chain from materials, equipment to printing services, building a higher competition barrier. As an industrial investor, I am very optimistic about the future development of the 3D printing industry and the future potential of KINGS 3D.
- Mr. Chao Zhang, Partner of Jiafa No.1 Venture Capital
"Although additive manufacturing equipment and materials were developed early, it has not developed so rapidly until the decline in production costs and the increase in demand recent years. According to statistics, the scale of Chinese 3D printing market in 2019 is 14 billion RMB (about 2.22 billion USD) , while by 2023, it is expected to reach 35.118 billion RMB(about 5.57 billion USD), with a compound annual growth rate of 25.8%.

KINGS 3D is an enterprise with a full industry chain and one of the few companies in the industry whose main business includes 3D equipment, materials and printing services. It not only occupies a large market share in SLA resin printing, but also has a layout in metal printing. The competition barriers built by KINGS 3D make it have a greater advantage in the market.
The management team of KINGS 3D is excellent, young and promising, also with rich industry experience and keen market insight. Kings is able to clarify the company's development direction at an early stage according to market development trends, actively deploy and develop new products to respond to new market needs and increase the company competitiveness."
- Mr. Ming Liu, founding partner of Firstfortune Investment
"With the continuous advancement of additive manufacturing technology, the decline of printing costs, and the increasing availability of printing materials, the advantages of additive manufacturing over traditional subtractive manufacturing have gradually manifested. Now It is widely accepted in many industries, and the production scenarios are gradually shifting from prototype design to direct manufacturing.

China is the world's largest manufacturing country. With the rapid development of the additive manufacturing market, China is expected to create a number of world-class additive manufacturing companies. As China's leading industrial-grade non-metallic 3D printing brand, KINGS 3D is not only occupying a leading edge in different industries but also one of the fastest growing industrial-grade 3D printing companies in China in recent years.
SGT Capital is the first institutional investor of KINGS 3D. It is fortunate to witness and accompany the company's rapid growth. We believe that KINGS 3D will become the world's leading 3D printing brand in the future."
- Mr. Pingquan Xiong, General Manager of the Investment Department of SGT Capital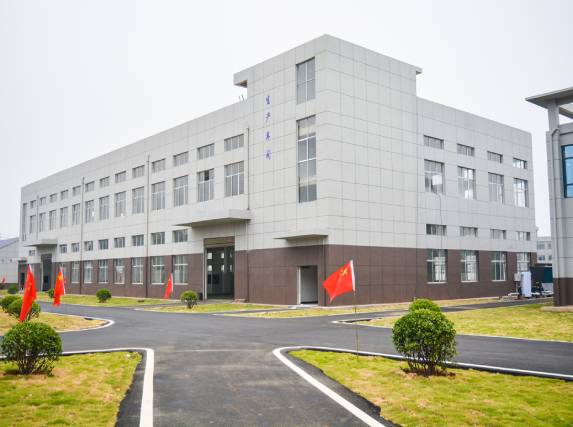 KINGS 3D Assembly Building
" 3D printing is a big trend. A well-known Wall Street investor,Mutoujie, recently opened a substantial position in 3D printing company shares, which has also proofed this point. I hope KINGS 3D can seize this historic opportunity and become a leading company in the 3D printing industry. This requires not only the R&D personnel's unremitting innovation, but also sales personnel's continuous to open up the market, and more importantly, a strong core leadership to control the direction and rhythm. In addition, team building and information construction must also keep up. I hope the KINGS 3D team can make persistent efforts and look forward to hear more good news from them.
Zhongwei Yihe, one of the investors of KINGS 3D, is firmly optimistic about the 3D printing industry and will support the development of KINGS 3D."
- Mr. Liang Chen, founding partner of Zhongwei Yihe Equity Investment Fund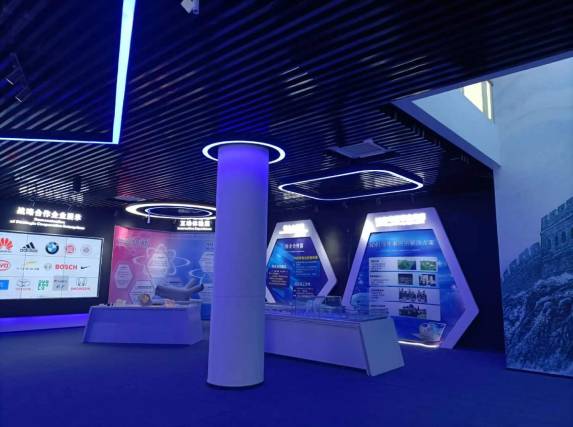 KINGS 3D Printing Showroom

" The research and application of 3D printing has transformed the way of manufacturing , and its digititalized manufacturing methods have great impact on manufacturing technology. It truly realizes the one-time manufacturing from digital design model to product as a whole, greatly improving design and manufacturing efficiency and simplifying the production process . After decades of ups and downs, it has moved from the stage of small scales applications to an important period of indispensable industrial production.

Additive manufacturing has experienced the industry's initial development to technological breakthroughs one by one, and the application has risen from a trend to fully developed. In this process, KINGS 3D polished and precipitated its 3D printing solutions, which is deeply integrated with industrial design and production.
We are fortunate to stand with our friends from KINGS 3D to discuss technological development, digital application challenges, how to improve manufacturing efficiency and process stability, and empower new technological capabilities for personalized manufacturing. It is worth looking forward to and imaginative to work with such a team of craftsmen who are steadfast, diligent and confident in the future to commit to the development of the 3D printing industry."
- Mr. Guoxiang Zhang, founding partner of Qingjue Investment