The first Shenzhen Formnext exhibition has just ended and many 3D printers that related to additive manufacturing appeared in the exhibition, showing the era of intelligent 3D printing. KINGS large SLA 3D printers made the audience refreshing, especially those overseas businessmen who expressed their sincere appreciation for China 3D printing technology. KINGS has deeply applied 3D printing technology in the fields of architecture, sculpture, ceramics, prototype, footwear, automobile, medical treatment, dentistry, etc, which makes it a benchmark enterprise of industrial 3D printers in China.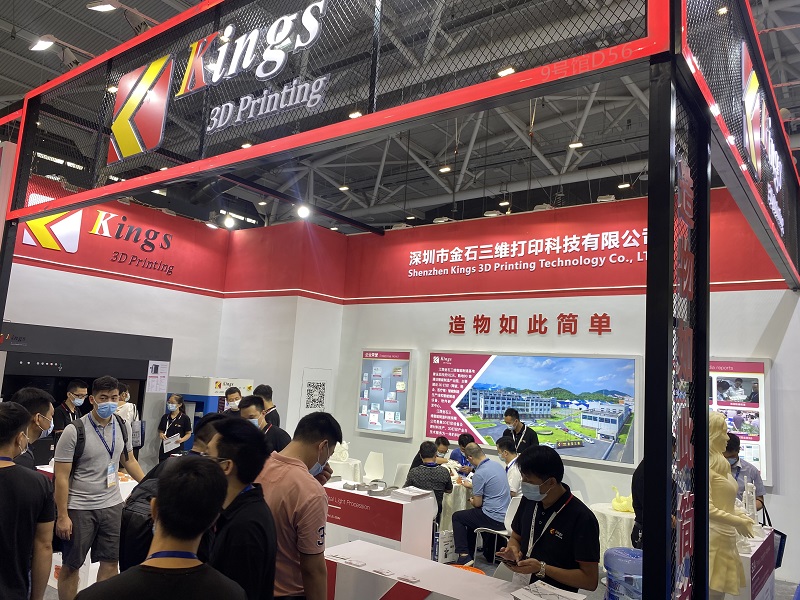 As the leading brand of high-speed 3D printers, KINGS has always focused on user experience, iterated its products with professionalism and precision. It kept innovating based on market demand, and continued to explore and improve the 3D printer product line. In this exhibition, KINGS brought the super-large SLA 3D printer KINGS 1700PRO and the latest dental SLA 3D printer KINGS 400, which attracted many users to consult in the KINGS booth.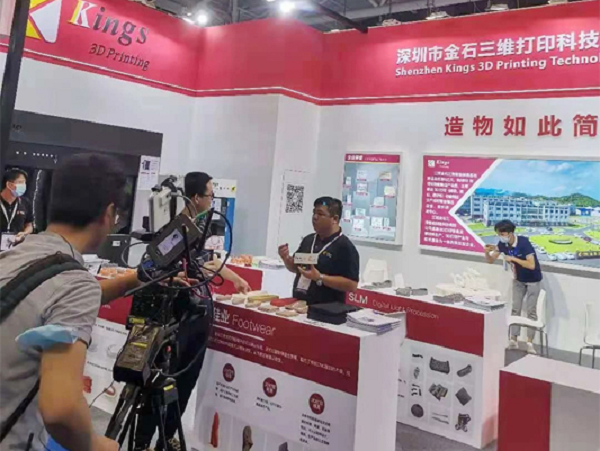 With the exquisite printing technology, excellent performance and fashion appearance, the various prototypes displayed on-site by KINGS 3D successfully attracted the attention of many visitors. They stopped by the KINGS 3D booth to have a close-up view of the samples and inquired for KINGS 3D printing solutions.
In addition to the display of 3D printing samples, KINGS team were making technical explanations and equipment introduction on-site to help the audience quickly understand the products and application of KINGS 3D printers.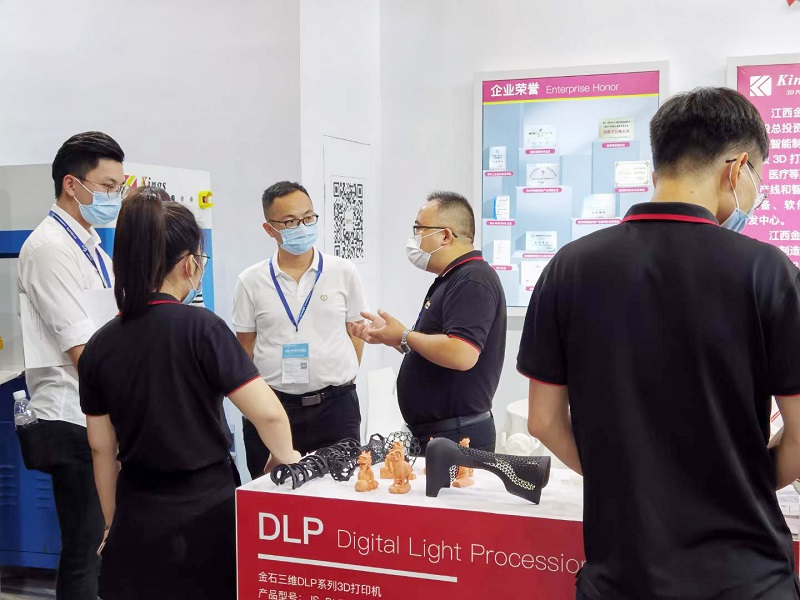 KINGS1700PRO SLA 3D printer has an very large format printing size with the maximum of 1700*800*600mm, which can realize integrated printing of large-size prototypes, effectively avoiding product errors caused by splicing, and reducing the production cost of prototype models.
Unprecedented improvements in speed, surface quality, material types, reliability, and stability have been achieved.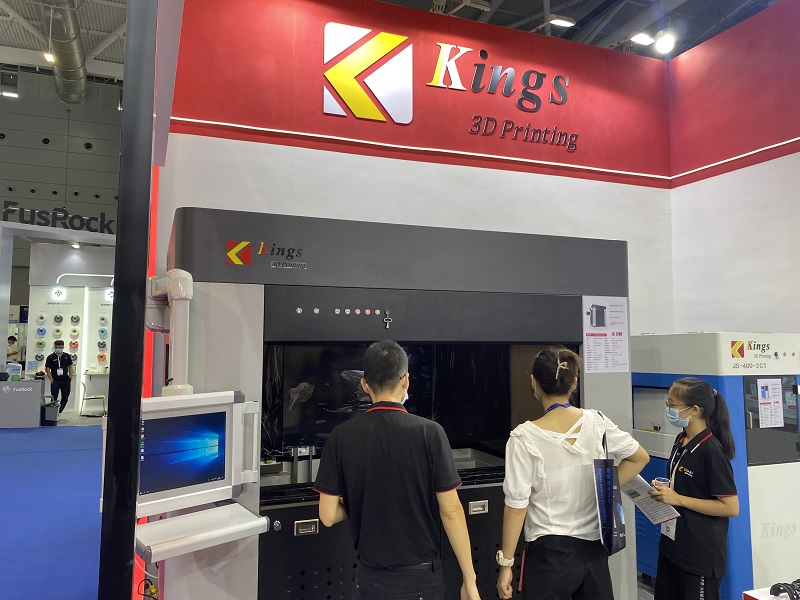 KINGS1700PRO adopts a stable and high-efficiency control system developed by KINGS. The overall printing process is fast and stable. At the same time, it adopts the variable spot technology. The contour adopts a small spot to ensure accuracy and surface quality; the filling uses a large spot to ensure efficiency and is equipped with dual lasers. Head, optimized scanning process parameter package, realizes intelligent and fast scanning, which can greatly improve printing efficiency and accuracy.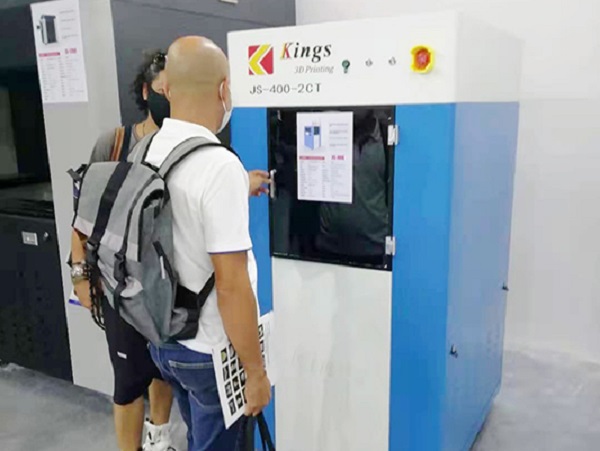 KINGS400PRO, which appeared for the first time at the exhibition, is equipped with the KINGS3D dental 3D digital solution. It uses models and oral 3D scanning technology to collect data, outputs the design through professional CAD software, and finally produces working models, orthodontic models, and implants through 3D printing technology. The application and in-depth development of models, implant guides, wax crown bridges stents and more in the three major areas of restoration, implantation, and orthodontics.
KINGS400PRO can print products within 400*400*300 or 400*400*200mm (two versions). The datum surface, vertical Z plate surface and light path fixing plate are all made of marble, and the flatness of the guide rail working level can reach 0.006mm ; Using a short working distance field lens, the scanning point working position is more accurate, suitable for dental medical care, hand-made models, education and scientific research, industrial prototypes and other industries.