Kings 3D Printing - Making industrial manufacturing more efficient
---
China's leading brand of SLA 3D printer
Sculpture is an ancient craft. After thousands of years of development, it gradually evolved from the original manual limited engraving to the current casting mass production.
However, a quiet change is subverting the sculpture industry. Some technology makers and sculpture companies have tried to use 3D printers to make sculpture products with great success.
Gaoyao Yongda Metal Craft Co., Ltd. is a professional manufacturer of metal Buddha statues and crafts. It has more than 20 years of technical experience in Taiwan's internationally renowned enterprise, Hongsheng, and is committed to the heart of the devout buddha and the willingness to promote religious culture and art. The golden bronze Buddha statue is a precision wax casting, which is the highest layer of all casting processes, with fine workmanship and strict process, paying attention to the solemnity of the law.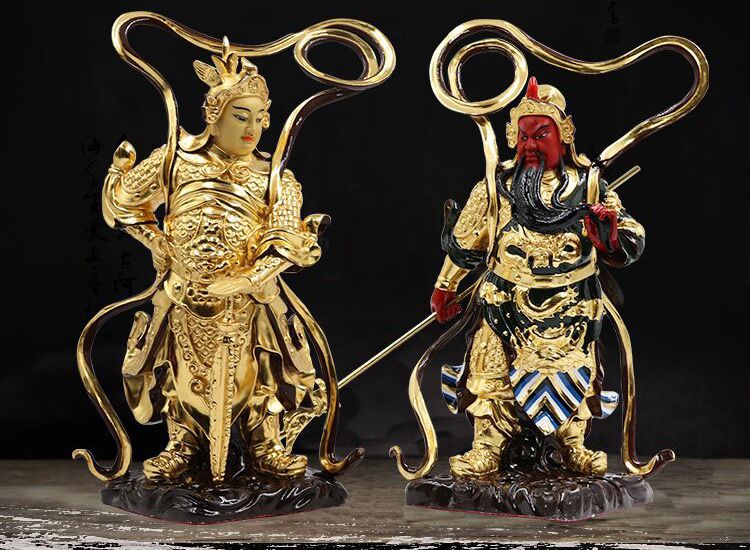 Guan Yu statue made by Yongda
Yongda is also a strategically oriented company. It is the first company in China to use 3D printing technology to produce sculpture crafts. After using the KINGS stereolithography 3D printer, Evergrande's sculptors were pleasantly surprised to find that the Buddha statues that were cast by the three-dimensional printing of the Buddha's prototype were more beautiful than the hand-painted clay sculptures. Especially the special-shaped handicrafts and the complex structure of Buddha statues, the gap is more obvious.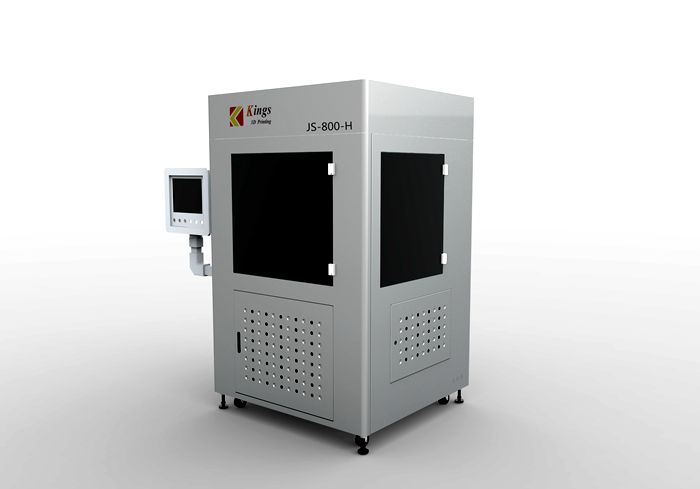 KINGS SLA 3D Printer
In June 2018, Evergrande purchased a 600*600*400mm KINGS industrial 3D printer. Three months later, a large 800*800*500mm 3D printer was added to make large-size Buddha images. Through the latest 3D printing technology, Yongda has realized the mass production of master sculptures, and the product development efficiency has increased by more than ten times.
What changes and benefits will 3D printers bring to the sculpture industry?
First, let's take a look at a very precious sculpture casting copper video.
Through the above video, we can see the production of a copper craft, after the clay sculpture, remanufacturing mold, making paraffin prototype, hanging shell, casting, polishing, coloring and other steps.
3D printers can easily replace artificial clay and turn over casting, the advantages are as follows.
Advantage 1: Improve efficiency and reduce errors
The traditional clay sculpture process, completely hand-made, means that the production cycle is long, the turnover rate is high, and it depends on the old craftsman.
The operation steps of clay sculpture are cumbersome, carved with oil sludge, melted oil sludge, built skeleton, mud device, large mud, and shape. The clay must be sprayed regularly to keep it from cracking. The plastic film should be covered with a plastic film for halfway through the plastic film until the copper handicraft mold is completed. This work is done by a professional clay artist.
After the large-scale completion of the clay sculpture, the customer should be notified to review and make comments or revisions to the mud shaping type, continue to continually refine the adjustment and detail to achieve perfection, and use the entire blade to shave after completing the modeling.
Hand clay sculpture
With 3D printing technology, you only need to build a 3D model on the computer, or obtain data by 3D scanning, and you can modify the details on the computer side, which is twice as efficient.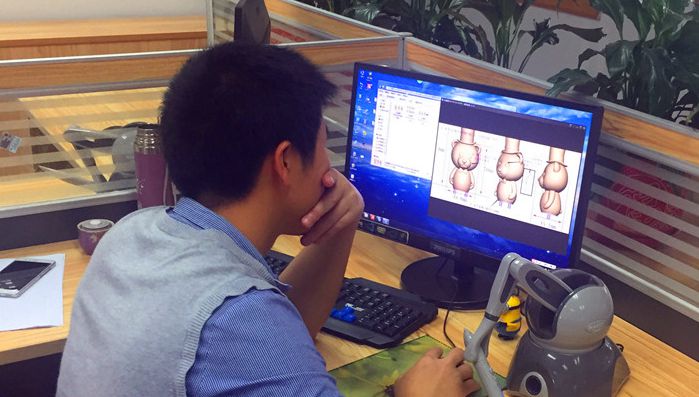 Computer 3D modeling
If you let an engraver sculpted the same work and carved prototypes of different sizes, one or two are still fun, and five or six will be annoying. And 3D printing can be arbitrarily sized, printed quickly, and the machine has no emotions and will not make mistakes, always presenting accurate works.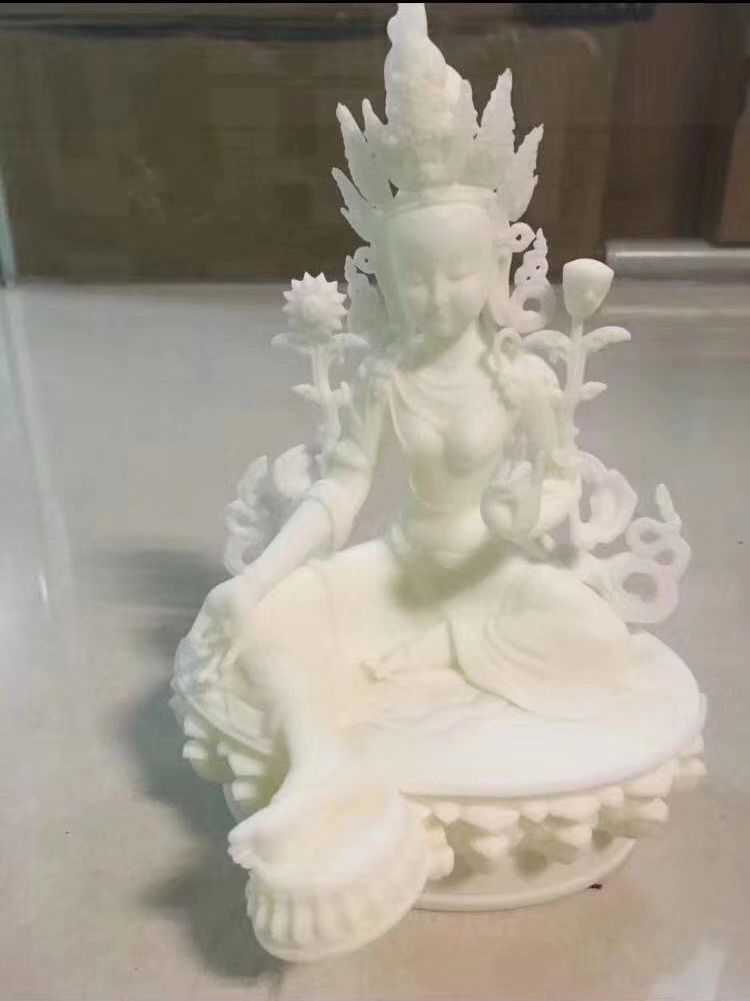 3D printed Buddha image
Advantage 2: The effect of turning the mold is more beautiful
According to interviews conducted by KINGS staff, the use of 3D printed works for mold casting is much better than that of clay molds, especially for shaped crafts and complex Buddha statues. The lines are clearer and the characters look more expressive.
3D printing and casting sculptures
Advantage 3: no pollution and more environmental protection
Traditional craftsmanship produces large-scale sculpture crafts, generally using gypsum and glass reinforced plastic to reproduce molds. During this period, a large amount of dust pollution and waste materials will be produced. It is reported that Quyang County, a large county in Baoding, China, has to inspect a batch of factories every year. The factory owner is suffering, but there is nothing to help.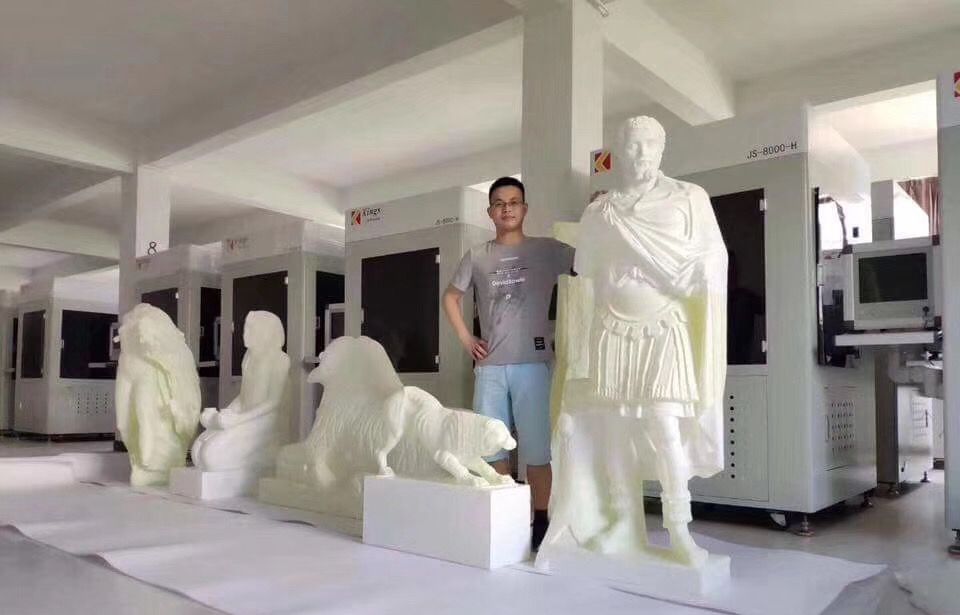 Clean and tidy 3D printing workshop
If you use KINGS 3D printer, you don't have to worry about environmental protection. 3D printing belongs to additive manufacturing, with high material utilization and almost no waste. At the same time, KINGS SLA 3D printer has zero noise during operation, no dust, no exhaust gas, no manual guard, green energy saving and environmental protection.