In August 2017, Shenzhen Lightspeed 3D Laser Technology Co., Ltd., the leading 3D printing service provider of the country's leading architectural model, won the order of 3.8 million yuan for the construction of Hengdatong's world architectural model, and subsequently increased to 6 million.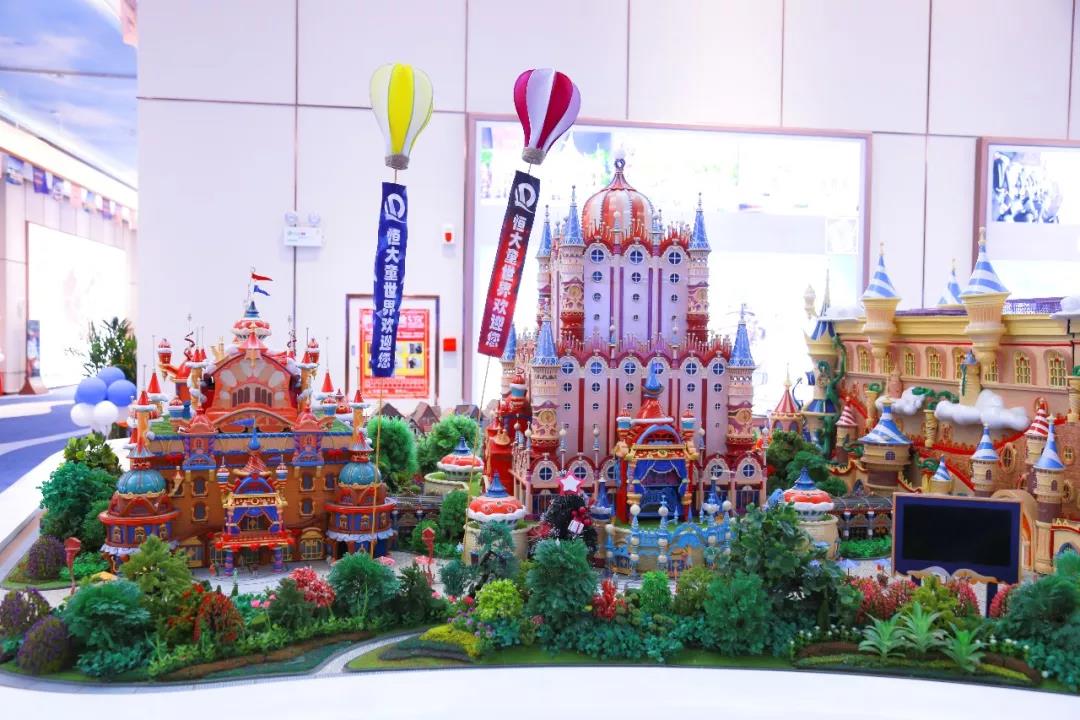 Evergrande World is a large-scale theme park of Evergrande Tourism Group in 15 tourist cities across the country, and its scale will exceed that of Disney. In order to cope with the publicity, Evergrande spent huge sums of money to produce supporting large-scale architectural models, all completed with 3D printing to more intuitively show visitors the greatness of Evergrande World Park.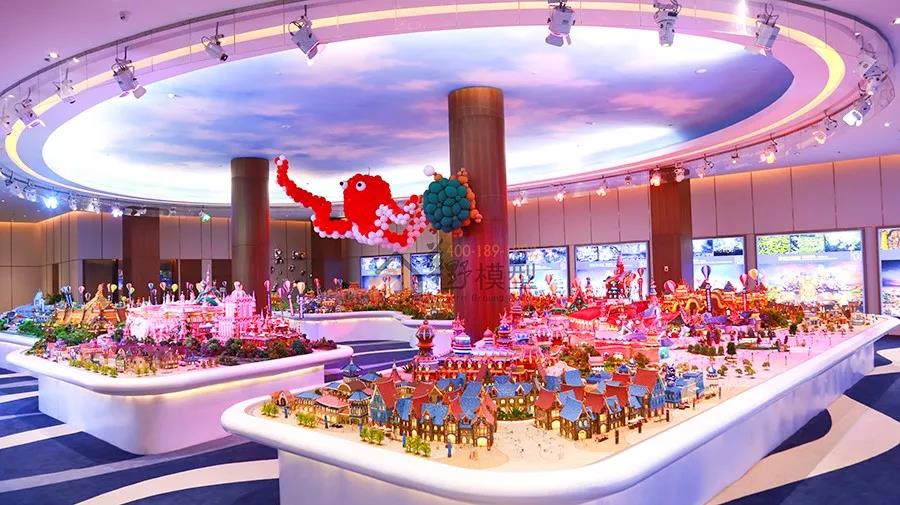 The children's world architecture is exquisite and complex, with red brick and blue tiles, hollowed-out windows, carved hooks and vintage castles. Only the use of 3D printing technology can complete the production of the entire sand table model with the least time and cost, and the efficiency is at least ten times higher than the traditional production process. Of course, this does not mean that there is no technical barrier to break through 3D printing. From the review of the map and the disassembly structure to the later stitching, the speed of light three-dimensional also solves many problems with the spirit of dare to the world.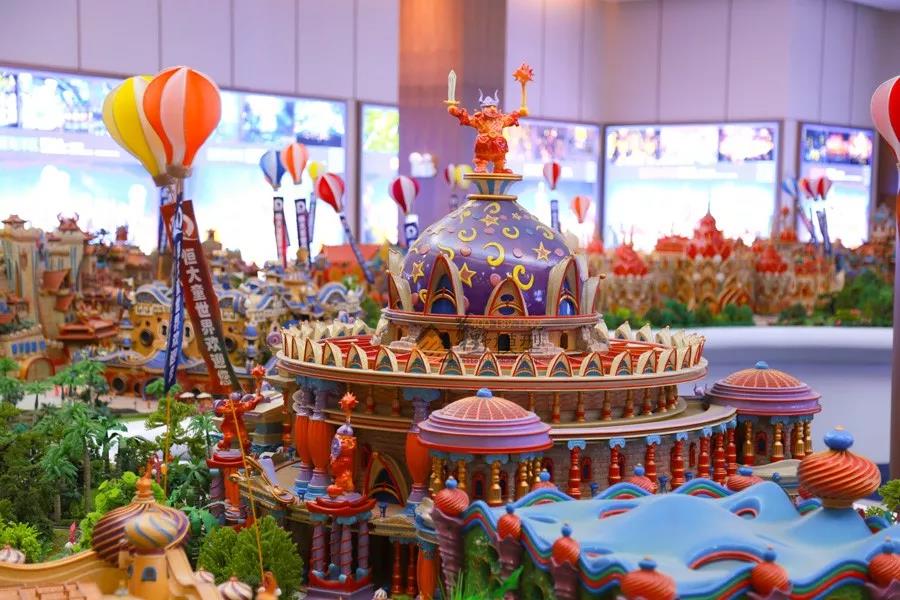 Add 20 large-size 3D printing devices
The size of the Hengdatong World Model single castle can reach three or four meters, and large 3D printers must be used to reduce the stitching, thus reducing the dimensional error and stitching. To this end, Lightspeed 3D specifically ordered 20 KINGS brand large-size 800*800*500MM stereolithography 3D printers from Shenzhen Jinshi 3D Printing Technology Co., Ltd.
The use of Jinshi KINGS large-scale industrial 3D printer light speed three-dimensional completed the Evergrande project including 1:120, 1:180 and 1:240, 1:700, 1:1000 scaled complete model, and completed 1:50, 1: Most of the larger scale models of 55, 1:63, 1:100, large-size 3D printing equipment has become one of its unique advantages.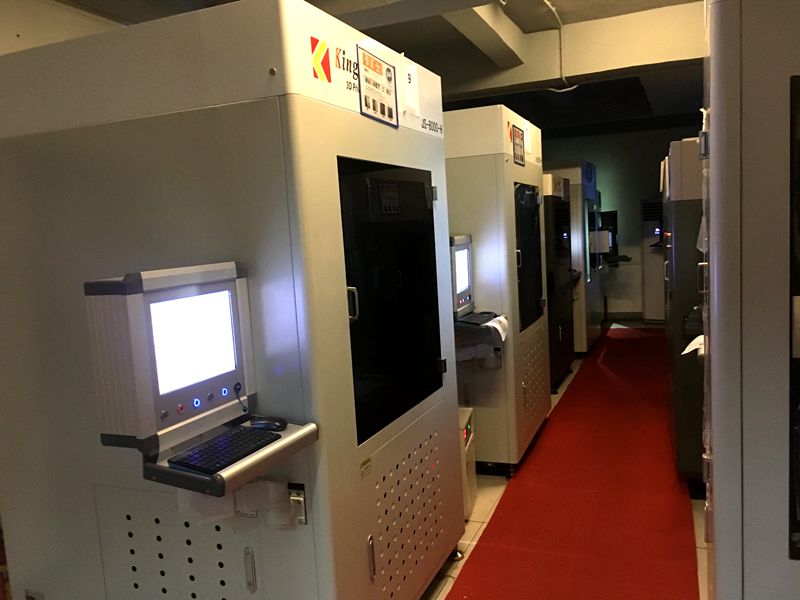 Evergrande project has short construction period and high quality requirements
The 3D drawing team works all night long. The original 3D model data provided by Evergrande cannot be directly printed. There are large areas of broken faces, gaps, defects, and no texture entities. It needs to be made again according to the original picture. The fineness of 3D data repair directly affects the quality of printed products. The data is of high precision and the texture of the print is also better.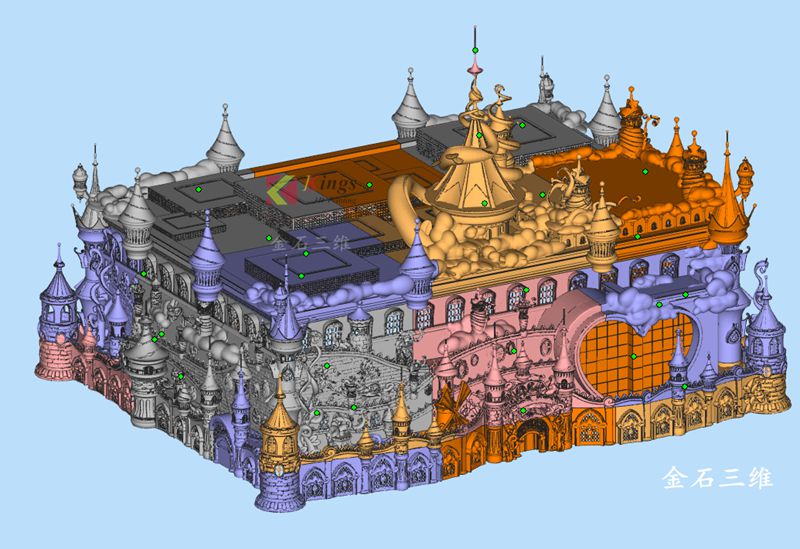 For example, the roof of Hengdatong World is composed of hundreds of thousands of tiles. Only when the data of each tile is processed, can the clear design effect be presented. 3D model data Although the speed of light three-dimensional itself has more than ten 3D graphics technology, but it is not enough to face such a huge workload.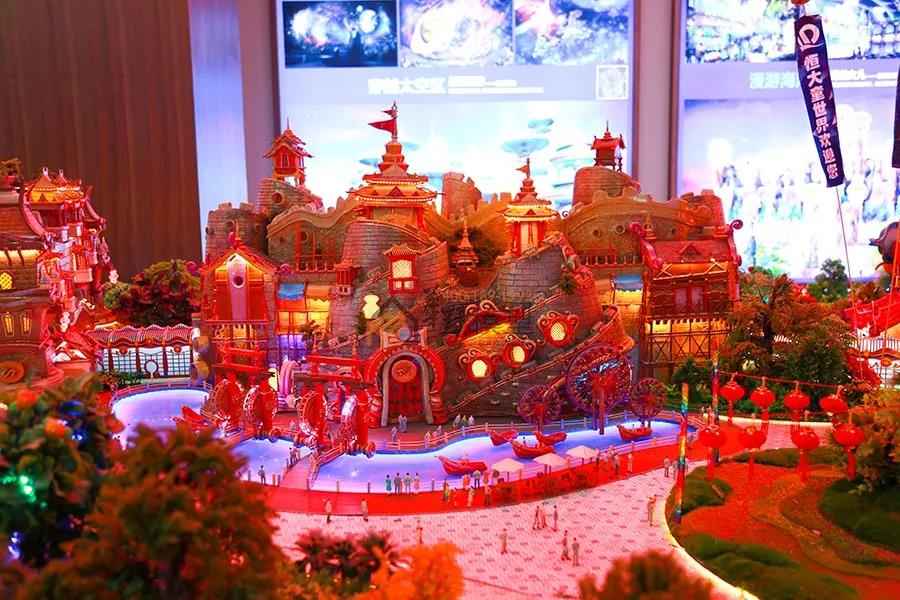 To this end, Jinshi has developed a 3D drawing master to complete this problem in line with the purpose of achieving customers. When the amount of tasks is large, more than 20 people work all night long, and dedication is also the basis for the speed of light to win the trust of customers.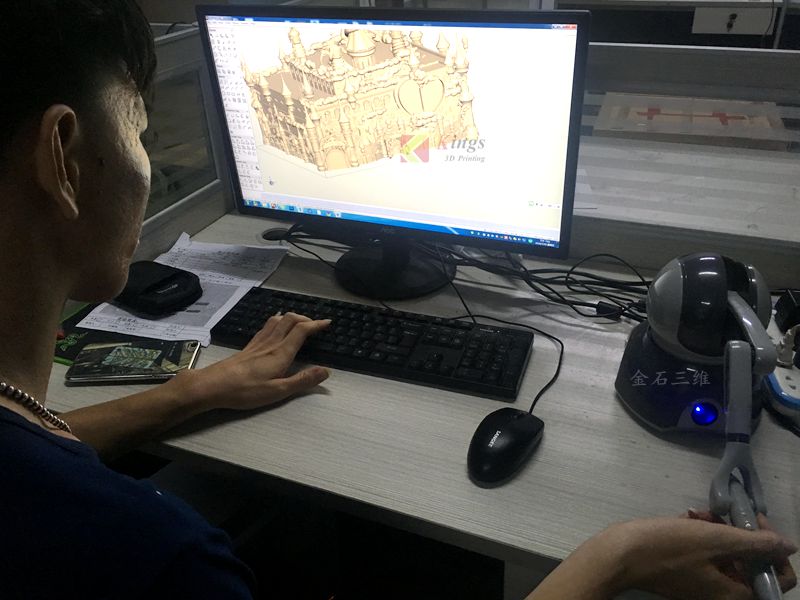 Lightspeed 3D model builder is making a 3D model of Evergrande World
Robust 3D printed architectural model that can stand
The picture below is a three-dimensional building model of light speed that can withstand the weight of an adult standing on it. With the material properties of the existing 3D printing material, photosensitive resin, achieving such a firmness is not only a matter of increasing the wall thickness.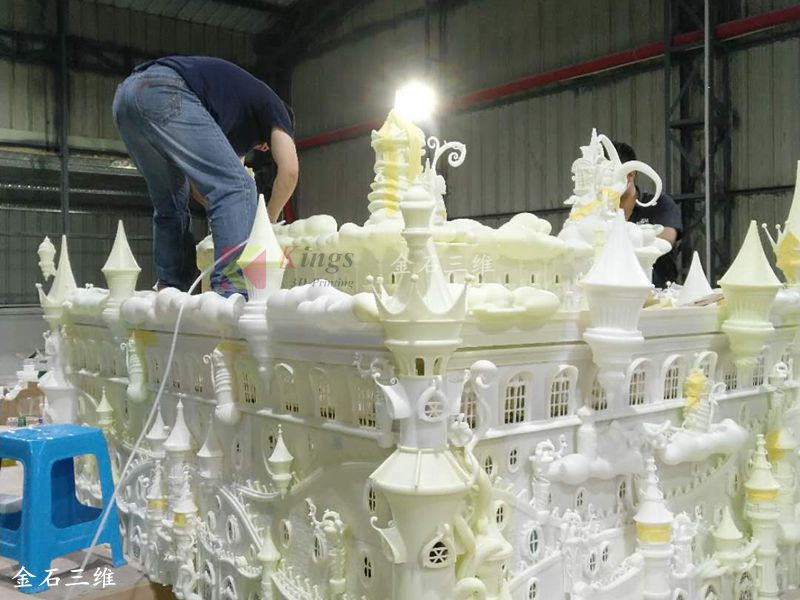 The three-dimensional speed of light has been extremely strong enough by adding a stainless steel skeleton to the building model, and this method has been widely promoted and studied.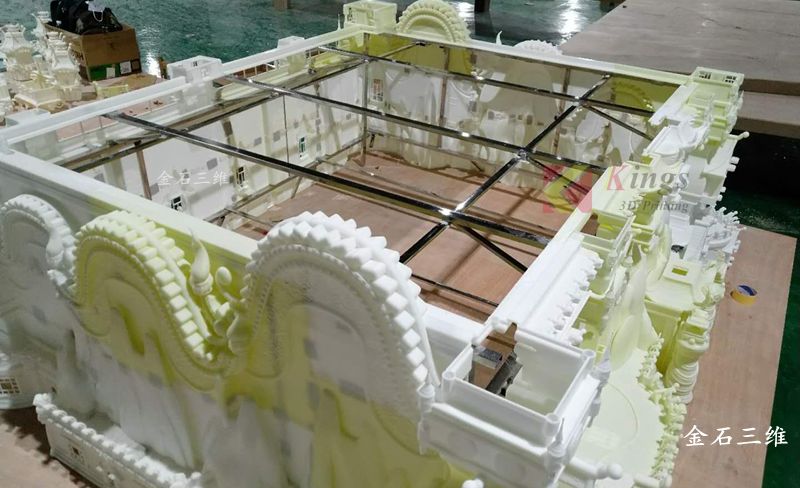 Close cooperation
The main work of 3D printing of light speed is 3D printing building model making, and the post-production of coloring parts is mainly completed by other cooperative units, including Shenzhen Grand Canyon model, Yamano model, Huaye model, Saino model, Yi Bolin model, etc. Senior model company. The architectural model of the three-dimensional design of light speed is clearly visible, and has been recognized and highly praised by Evergrande Group and many architectural model companies.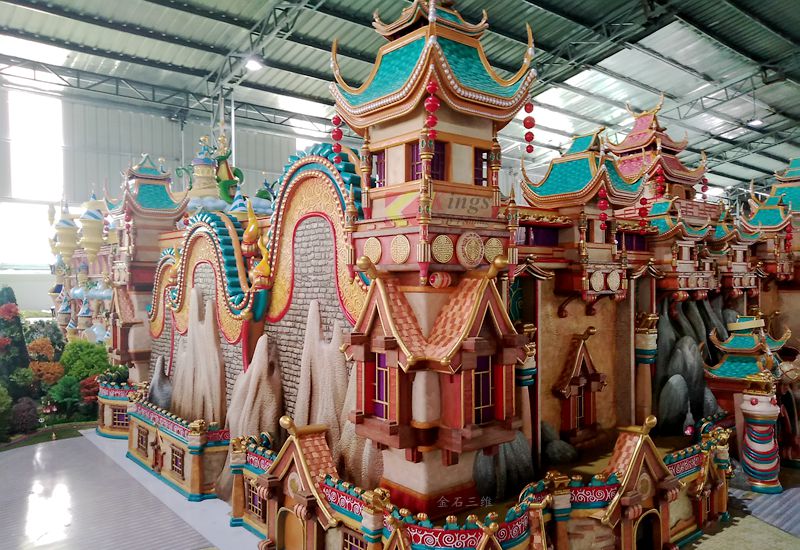 Vision: Building a 3D database
Mr. Qin, the 3D person in charge of light speed, has nearly 20 years of experience in garden engineering. He has also entered the 3D printing industry across the board and also favors the vertical development of architectural sandbox models and urban sculptures. Mr. Qin said: "We are not only doing 3D printing services, but also building a huge 3D design team and 3D database. Through the precipitation of 3D database, it can effectively improve the efficiency of future building model development and design, and provide more Design ideas." Joint equipment manufacturer Shenzhen Jinshi 3D Printing Technology Co., Ltd., rapidly promotes the upgrading of the production mode of the modeling industry.
3D printing outdoor sculpture application
At the same time, Lightspeed 3D is also actively exploring the application of 3D printing in large-scale sculpture products, not only prototypes, but also open mold and finished product applications. Jinshi Industrial 3D printer has the ability to make large-scale sculptures in an integrated way. It can effectively solve the problem of protection from light and moisture by plating a layer of fiberglass fiber on the surface.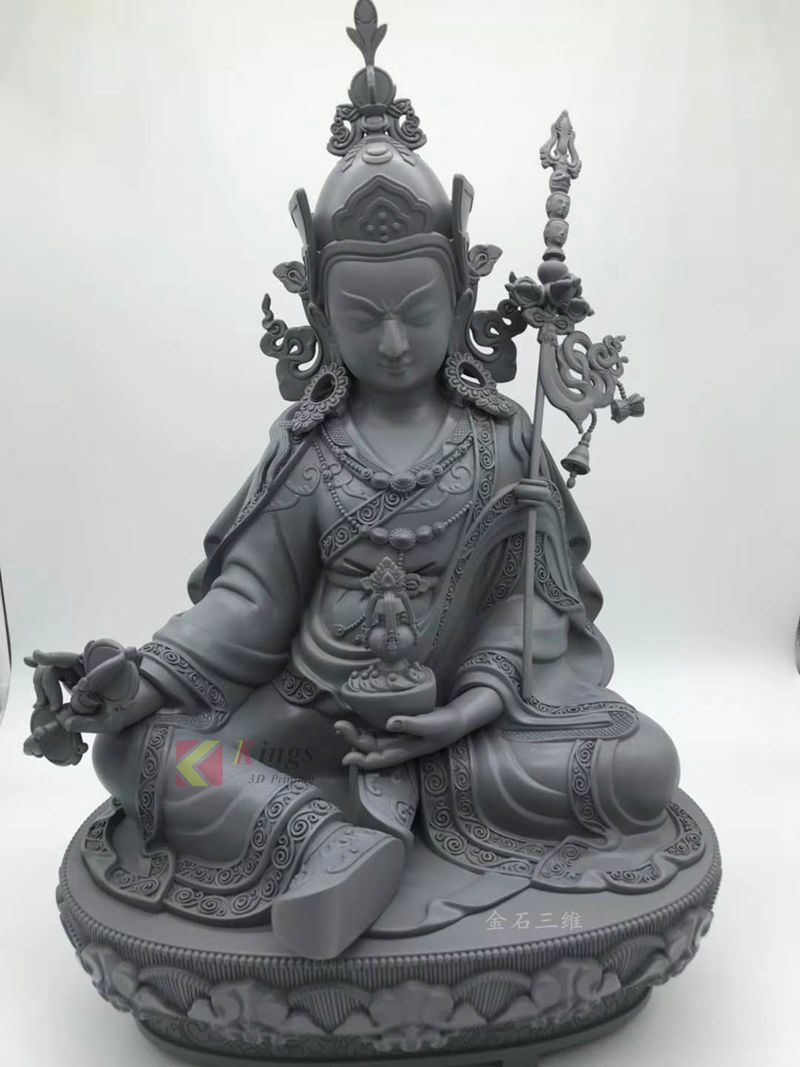 3D printing large Buddha sculpture
Light speed 3D introduction
Shenzhen Lightspeed 3D Laser Technology Co., Ltd. is a high-tech enterprise and a pioneer in the hand model processing industry.
Lightspeed 3D has dozens of large industrial grade SLA light curing 3D printers with strong production capacity. Its 3D modeling team can also provide users with professional mapping services such as copy scanning, 3D modeling, and 3D printing design. Whether in the front or the back, the speed of light can provide users with one-stop hand model production services. As a company that provides personalized 3D printing services, Lightspeed has deep experience.
Lightspeed is committed to providing unique and professional personalized services for the segmented industries, especially in the architectural model and sculpture industry, and has the reputation of "the first Chinese 3D printed architectural model". Of course, the production of large-scale hand model models such as automobile hand boards, home appliance hand boards, and office equipment hand boards is also unique.