The traditional architectural model design is based on drawing design, and the model production is hand-made and time-consuming. KINGS SLA 3D printer uses laser curing technology, which directly visualize the design concepts by restoring the true details of the digital CAD design and printing a resin model with smooth surface. It greatly shortens the model production cycle, and speeds up the project schedule.
3D printing technology has incomparable advantages in real estate sandbox production. Below is its main application:
1. Auxiliary design: 3D printing technology can quickly restore design drawings and assist design proposal verification.
2. Quick design model: 3D printing technology can quickly print out the building display model and show the building plan to customers.
3. Save the time of building scale model: 3D printer greatly reduces the time required to create a scale model.
4. Friendly for modification: 3D printing gives you more flexibility in modifying the models. If the customer proposes any changes, you can simply edit it on the file .
3D Modelsthe sand plate production go ithe Integration of Technology and Art (1:120)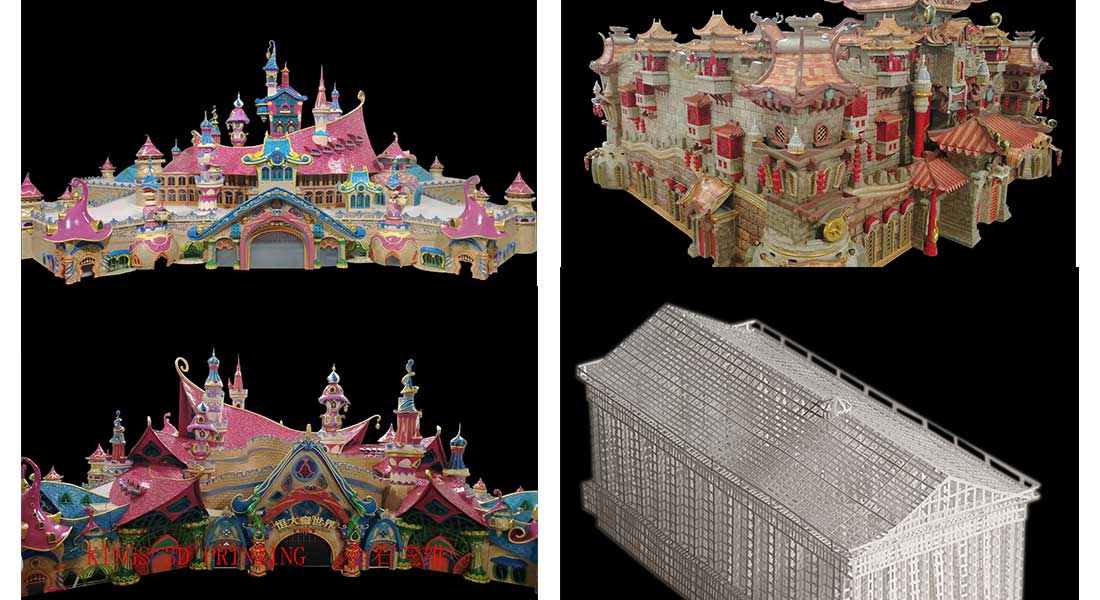 Evergrande Children's World is a fairy tale myth theme park created by the Evergrande Group for children. It presents a multi-angle display of the ancient and modern cultural history, and explores the future as well. By integrating Chinese culture and history into a playground, it helps children understand the Chinese history and culture, experience exotic customs and the wonders of the future world during the entertainment.