Increased efficiency by 50 times, Kings SLA 3D printer subverts sanitary ware manufacturing process. Today, we are going to talk about Kings 3D application in sanitary ware. There are mainly 3 advantages by using Kings 3D printing solutions in sanitary ware production.
1. Simplify the process, the production cycle is changed from half a year to 3 days
A ceramic batroom product, from idea to finished product, uses traditional craftsmanship to go through dozens of cumbersome processes, which often takes three months or more. With Kings 3D's SLA printers, all this has been completely changed, and new products can be printed in 1-3 days. Toilets, water tanks, flushing pipes, and even toilet lids and water fittings can be printed and formed at one time, and can be flushed with tap water;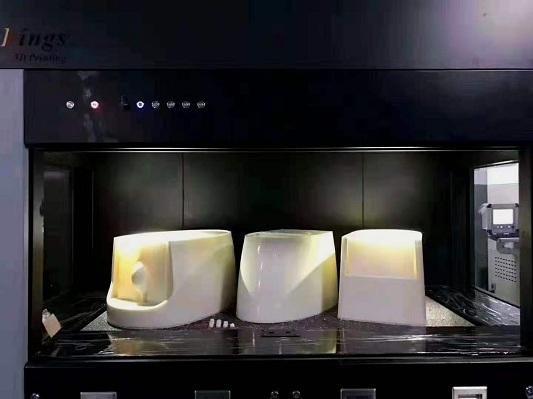 -Flush toilet models printed by Kings 1700Pro SLA 3D printer
2. 3D printing ceramic molds, efficient and environmentally friendly
Kings SLA 3D printers can be used not only to make ceramic product samples, but also to make mold cores and micro-hole production molds. The 3D printed molds can be used to turn plaster molds and make ceramic products. The solutions can be used in sanitary ceramics, architectural ceramics, daily ceramics, electrical ceramics, industrial ceramics etc. Compared with traditional technology, it has the advantages of high efficiency, labor saving, less land occupation and eco-friendly;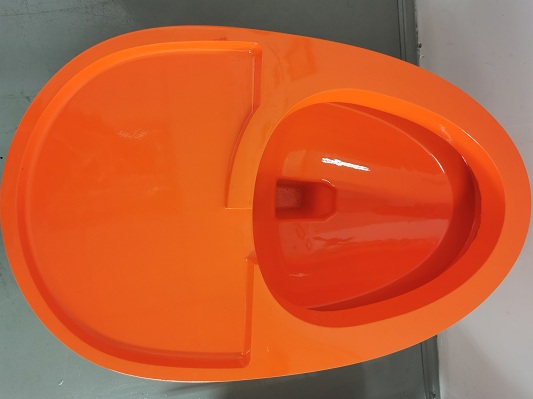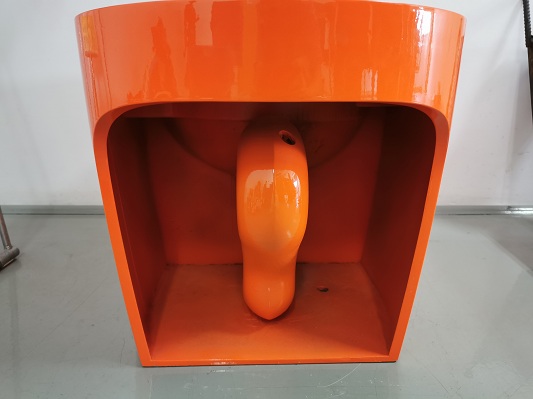 -SLA 3D printed flush toilet model after painting
3. Intelligent manufacturing of big data, one U disk manages the entire factory
The data accumulation of the ceramics industry relies on the skills of experienced craftsmen and huge inventory. After years of accumulation, various molds occupy a huge storage space and are difficult to find. Using Kings industrial SLA 3D printers, all product data can be stored on computer, and can be found at any time when necessary. Innovative design on the computer is not only conducive to new product development, but also saves huge management costs.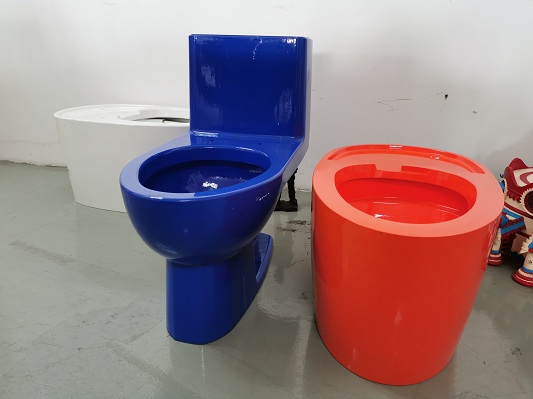 -SLA 3D printed flush toilet models after painting
Case study:
ARROW is a well-known ceramic sanitary ware manufacturer in China. They have introduced Kings large-size SLA 3D printers for the development of sanitary ware and mold manufacturing. Based on the powerful modeling capabilities of 3D printing, the efficiency of new product development has increased by nearly 50 times, thus ensuring that it is always at the forefront of the market.
You may be also interested in:
KINGS 800Pro Large Prototype Printer
KINGS1700 Pro SLA Large Format 3D Printer