On the afternoon of June 12, 2022, Zhong Xudong, Party Secretary of Pinghu City, Zhejiang Province, Hu Hongtian, Executive Vice Mayor of Pinghu City, Dai Zhen, standing Committee member (Vice Mayor) of Pinghu City, Chen Huigang, Director of Pinghu Economic Development Zone, and other Pinghu City leaders visited Zhejiang Kingstech Technology Co., Ltd for guidance. Kingstech General Manager Zhong Zaisheng and Marketing Director Guo Shi warmly welcomed them, accompanied by R & D Director Dr. Sun Xiaoyu and Dr. Cheng Chao.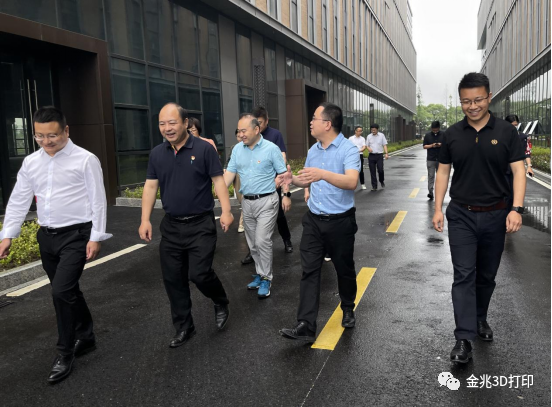 Zhong Xudong and his party visited the Kingstech3D printing exhibition hall, 3D printing workshop and 3D printer production equipment workshop. Zhong Zaisheng, the general manager of the company, told Secretary Zhong and his party about the development of the enterprise and reported on the current operation of the enterprise.

"Kings" brand 3D printing technology is mainly used in shoe industry, hand model, building sand table, medical equipment, oral dentistry, automobile manufacturing, cultural and creative industry and other fields. After many discussions and repeated arguments by the headquarters, the wholly-owned subsidiary of New Materials with an investment of 200 million yuan under the "Kings" brand has also officially signed a contract with Pinghu a few days ago. As the center of "Kings" in East China, Kingstech will focus on automobile manufacturing, health care and cultural and creative industries, and will work with New Materials to create a complete 3D printing industry chain integrating R & D, production, sales and service. In the future, our fund-raising project covers an area of more than 100 mu in Pinghu, which is expected to become the largest 3D printing industrial park in China.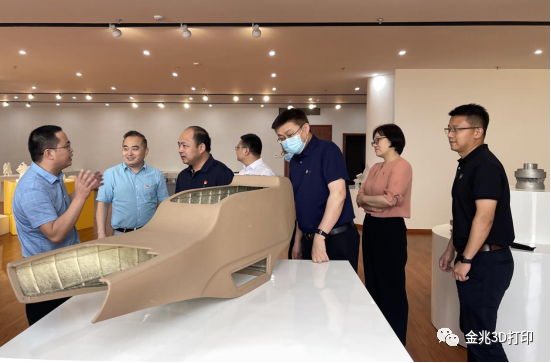 According to the 3D printing advantages of Kingstech, under the guidance of relevant government departments, combined with Pinghu local characteristics, the company will actively participate in municipal garden facilities, red boat projects and other government cultural and creative construction to form Pinghu business cards. Secretary Zhong and other leaders pointed out the way forward and provided innovative ideas for Jinzhao to promote 3D printing service under the new situation.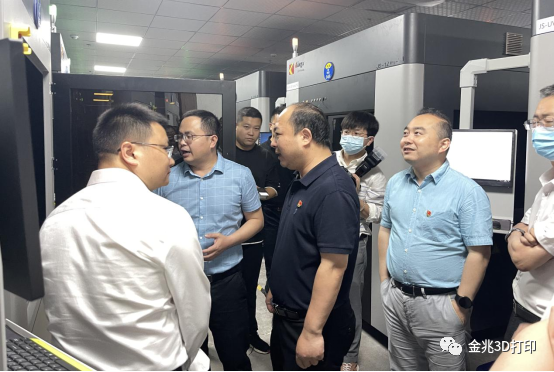 Dr. Sun Xiaoyu, director of research and development of the company, reported that Kingstech will set up two key high-level talent programs: 3D printing research institute and postdoctoral workstation. Municipal party committee and municipal government leaders fully affirmed Jinzhao high-level talent introduction plan and implementation plan, and clearly pointed out: to make enterprise development, talent should be the first, Kingstech should make great efforts to train talents, extensively gather talents, make good use of talents, and maximize talent innovation and creativity. Give full play to the key role of talents in the 3D printing industry.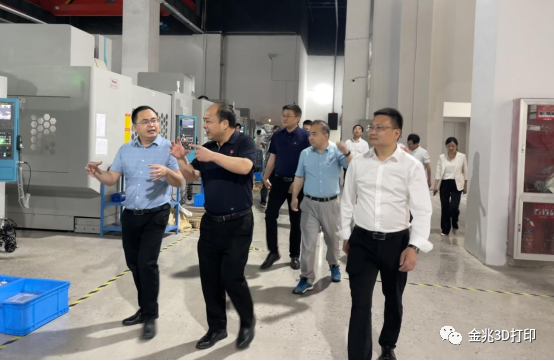 Kingstech will follow the pace of the headquarters, strengthen the advantages of the "Kings" brand, make the special characteristics of the "Kings" brand, and expand the "Kings" brand industry!