Additive manufacturing, also known as 3D printing, is applied in many industries including automobile, footwear , aerospace, architecture, arts and crafts, consumer products, etc.. Among these segments, footwear AM segment is forcasted to grow significantly over the next decade.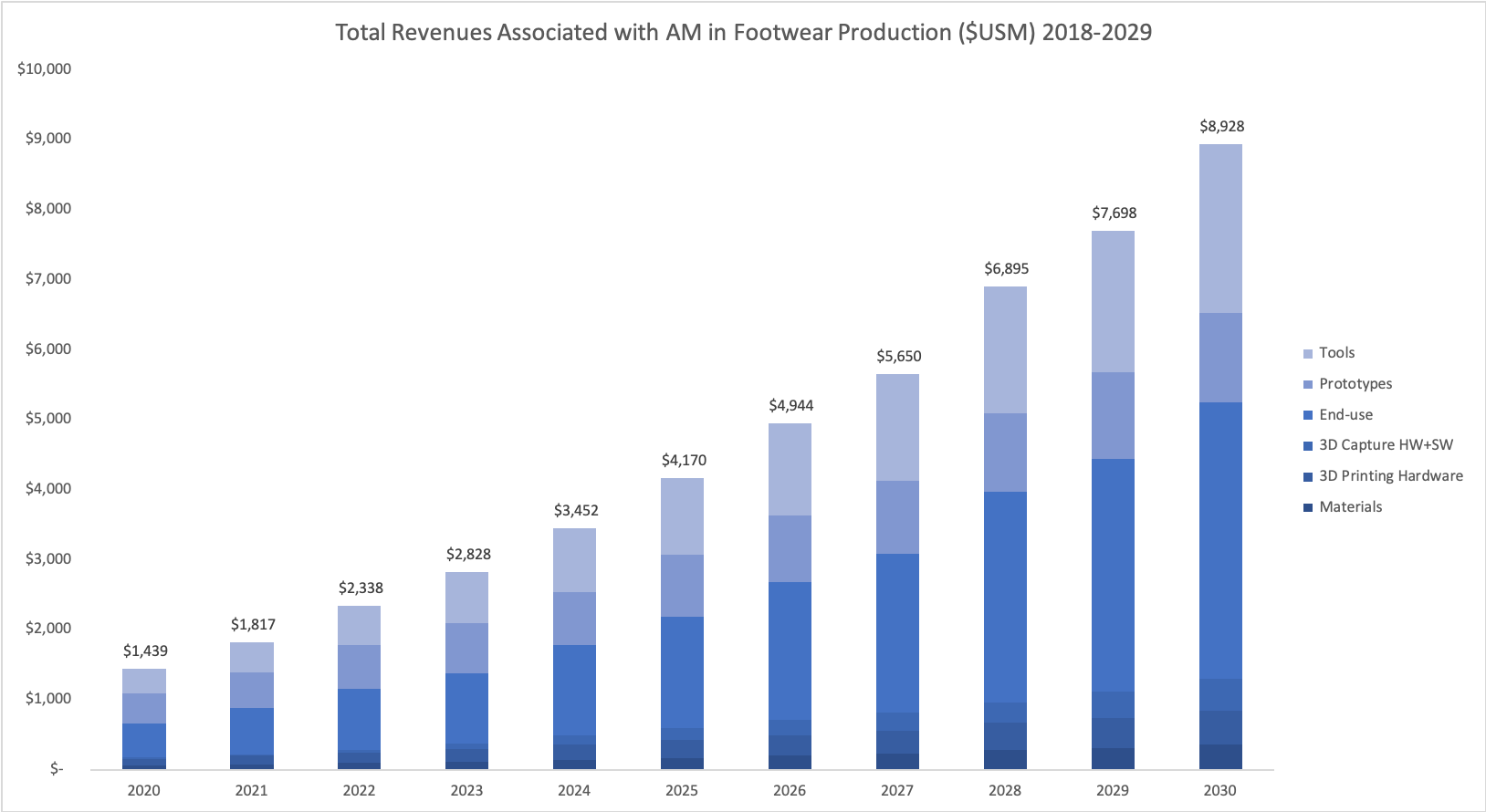 According to a brief report published on 3D Printing Media Network, the total market of all AM hardware, materials and applications could reach near 9 billion US dollars in yearly revenues by 2030. Kings 3D contributed information to this report. And Kings 3D achievement in footwear industry was recognized and published on this website. The article titled The Kings 3D of footwear 3D printing in China wrote about Kings 3D AM footwear solutions including large size SLA 3D printers, specific materials and shoe design software, RhinoOrang.


There are 3 SLA 3D printer models mentioned in this article: Kings 6035Pro, Kings 600Pro and Kings 800Pro. These large format SLA 3D printers are for batch printing for models and molds for casting and small batch productions. Different printing sizes can meet different production capacity. For most of shoe manufacturing companies, there are 2 popular SLA 3D Printers: Kings 6035Pro with monthly printing about 100 pairs of soles and Kings 600Pro with that of 200 pairs. It also introduced specific resins of Kings 3D including rubber-like resin KS198S , brown ABS-like resin KS408B and high- temperature resistant KS1208R. for different application purpose. Moreover, the shoe design software RhinoOrang was believed as one of the key elements of Kings 3D's success in footwear industry. It's is true and this software are well-received by many shoe designers both in China and abroad.
Kings 3D is ready to explore more markets and bring our footwear AM solutions to more shoe manufacturers to help them expand their business more cost-effectively.
You may want to know:
· Resins for Shoe Model and Mold
· How Does Kartel Kalip Grow into a Leading Shoe Mold Maker in Turkey?
· Why did the 10,000-employee shoe factory choose the Kings sla 3d printer?
·Shoe Industry: Should I Choose Desktop DLP 3d Printer or Industrial SLA 3D printer?