On May 5, 2022, KINGS 3D Shenzhen's first official Chinese internal magazine "KINGS People" was published and released, and at the same time, KINGS 3D Shenzhen also celebrated its 7th birthday! From May 5, 2015 to May 5, 2022, 2555 days and nights, these numbers have given Shenzhen KINGS 3D too much special meaning, and for KINGS People, an internal magazine based on corporate culture, it also carries a heavy responsibility to drive the development of Shenzhen KINGS 3D forward.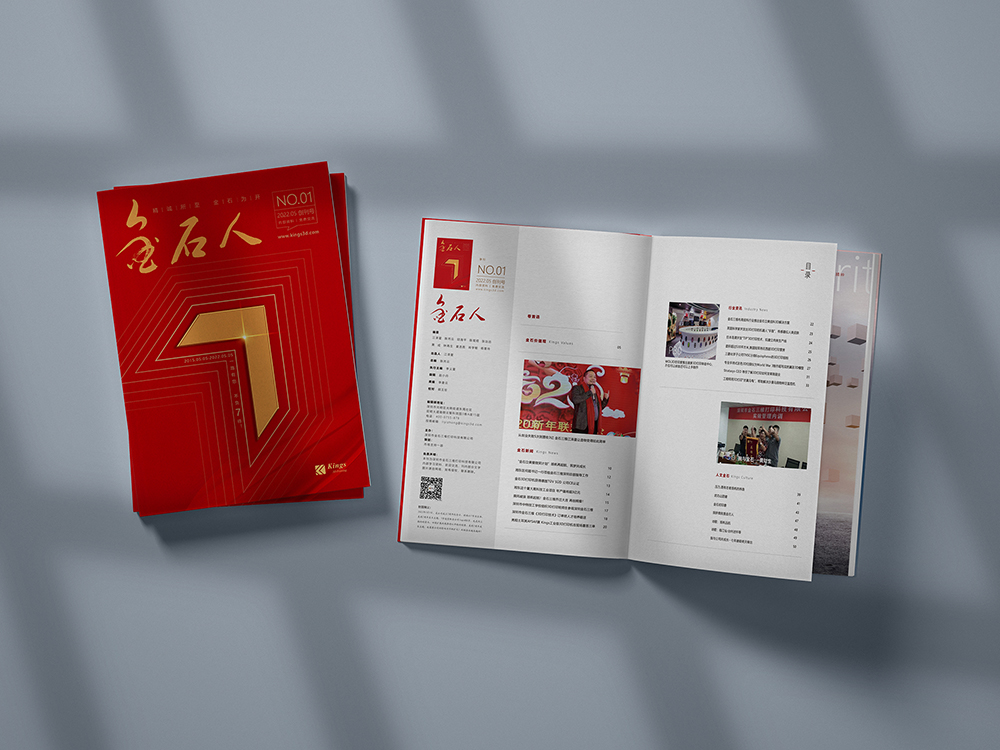 "KINGS People" internal magazine is officially released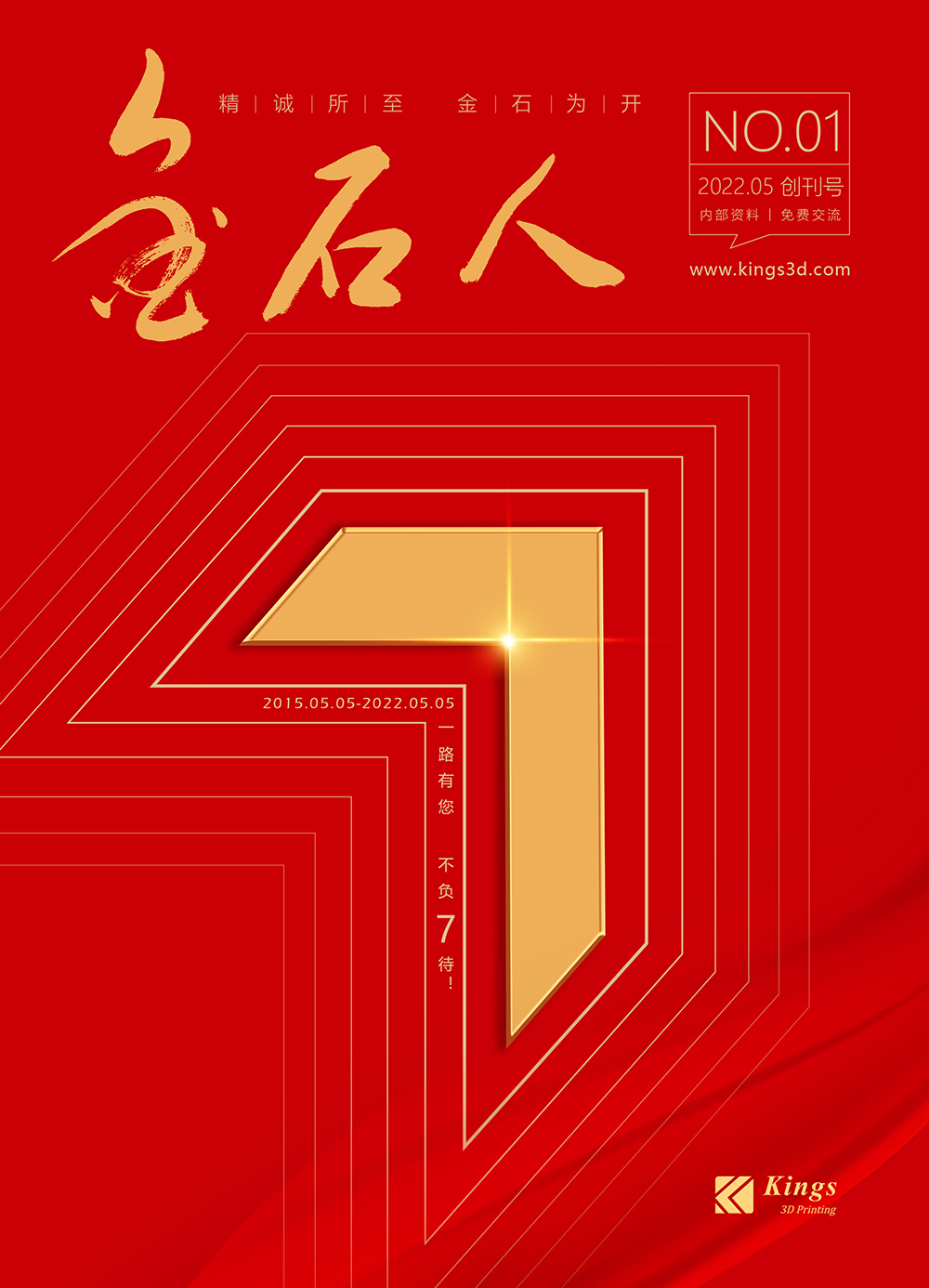 The cover with the word 7 as the main body, using the annual cycle of expression,
implying that KINGS is getting better and better, and the influence is expanding
Shenzhen KINGS 3D Printing Technology Co., Ltd. was founded on May 5, 2015, is a national high-tech enterprise dedicated to the research and development, application and innovation of 3D printing technology. Headquartered in Shenzhen, with subsidiaries in Jiangxi and Chongqing, with a total area of about 80,000 square meters, the company provides customers with comprehensive solutions for industrial-grade 3D printing such as 3D printing equipment, 3D printing consumables, 3D printing software, 3D printing application skills training, and 3D printing services (including 3D reverse engineering, data modeling, scanning and layering, print manufacturing and post-processing).
The soul of enterprise development is enterprise culture, Shenzhen KINGS 3D after seven years of trials and tribulations, continuous development and growth at the same time, but also forged its own characteristics of corporate cultural heritage, in order to make the corporate culture and corporate spirit to continue to widely spread, to inspire generations of KINGS people, the corporate internal magazine "KINGS people" was born.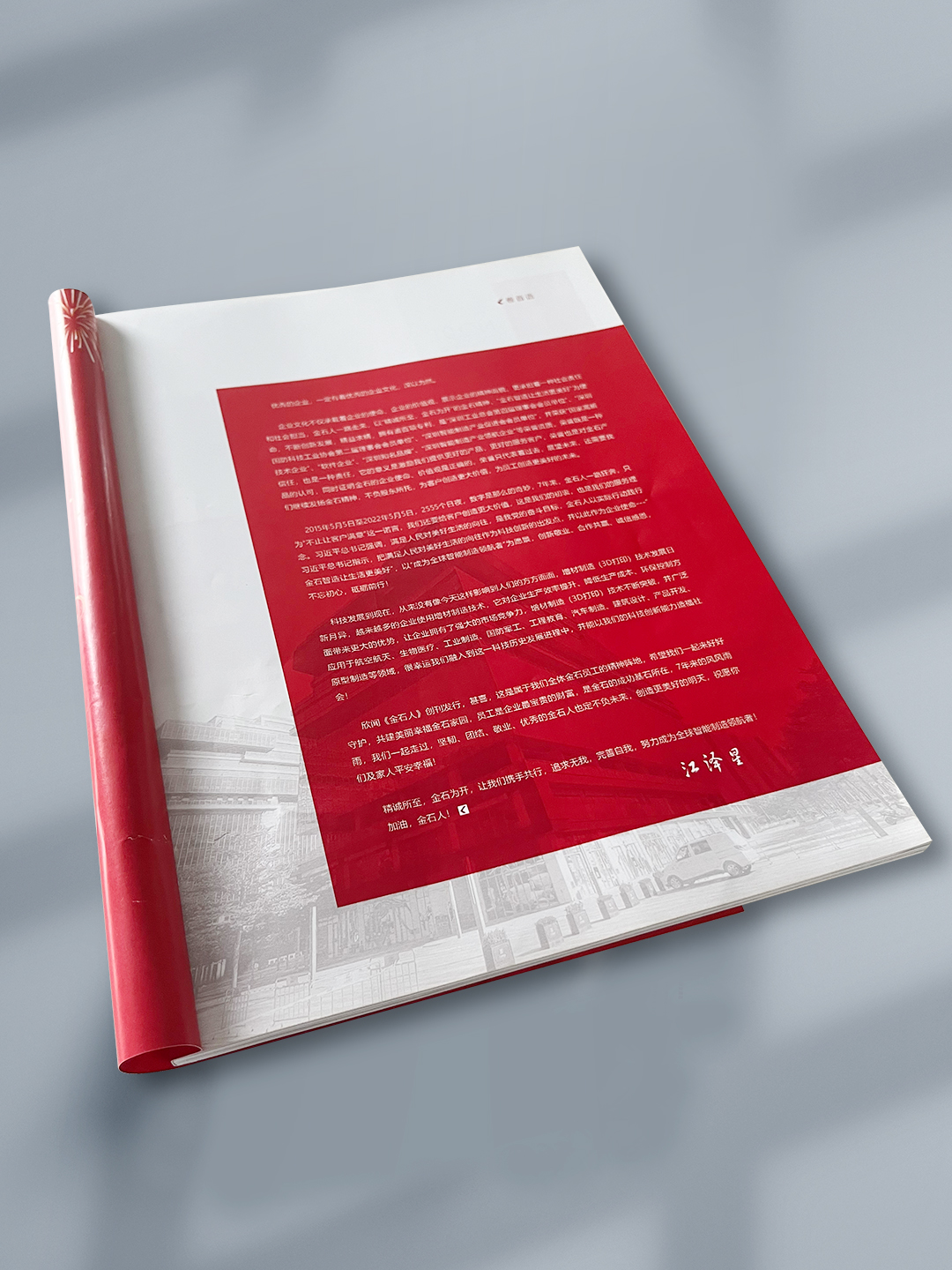 Chairman Jiang Zexing sent a message for the internal magazine "KINGS People"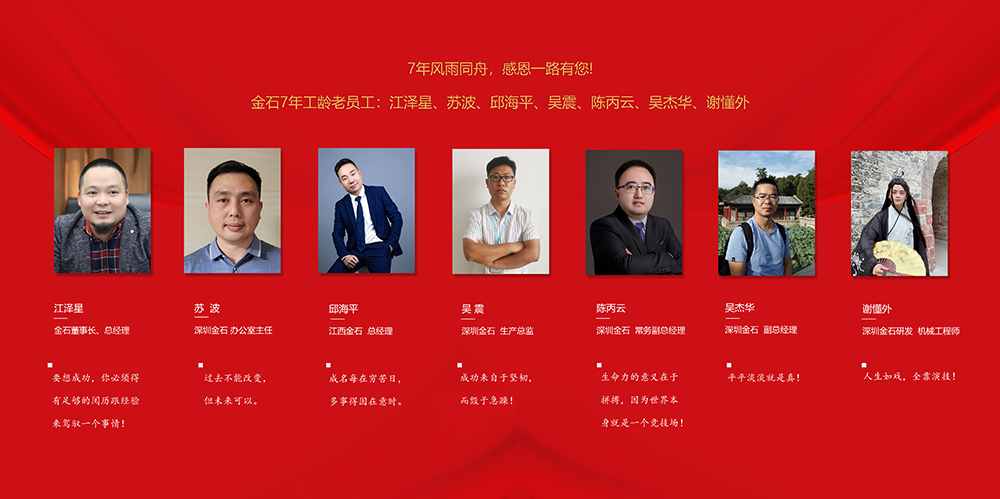 7 years of wind and rain together, thankful to have you all the way!
The words "With you along the way, we can live up to expectations" were published on the cover of the magazine. In the first message of the magazine, Jiang Zexing, the founder of KINGS, has high expectation for all the employees of the company and encourages every KINGS person to keep the original intention and keep moving forward. To carry forward the spirit of "Faith of KINGS will move mountains". Mr. Jiang also shared with us his experience from five failed business ventures to 300 million revenue, and set up KINGS 3D Shenzhen, with the determination to realize the beautiful life of "making things so simple".
KINGS news section is to reflect the development strategy, scientific research results, work dynamics, etc., so that employees are always aware of the development of the enterprise, clear direction of work goals, enhance the sense of ownership, improve communication and understanding between employees and management, cultivate the staff's sense of awareness and identity of the enterprise, and build a channel of communication and exchange with customers. At the same time, Shenzhen KINGS 3D is always concerned about the industry hotspots, ready to set sail on a new journey. In the part of humanistic KINGS and staff style, KINGS people share their memorable moments and show them in the form of words or photos to inherit the corporate culture, share technical experience, gather people's morale and build a communication platform between the company and customers.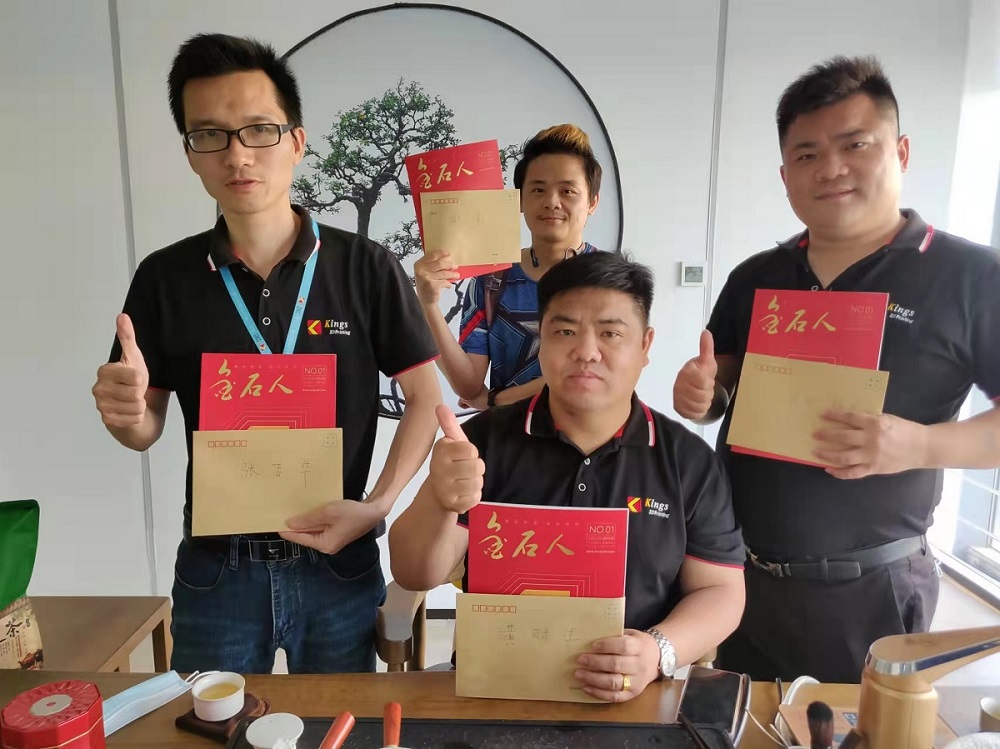 Group photo of KINGS 3D Shenzhen contributing employees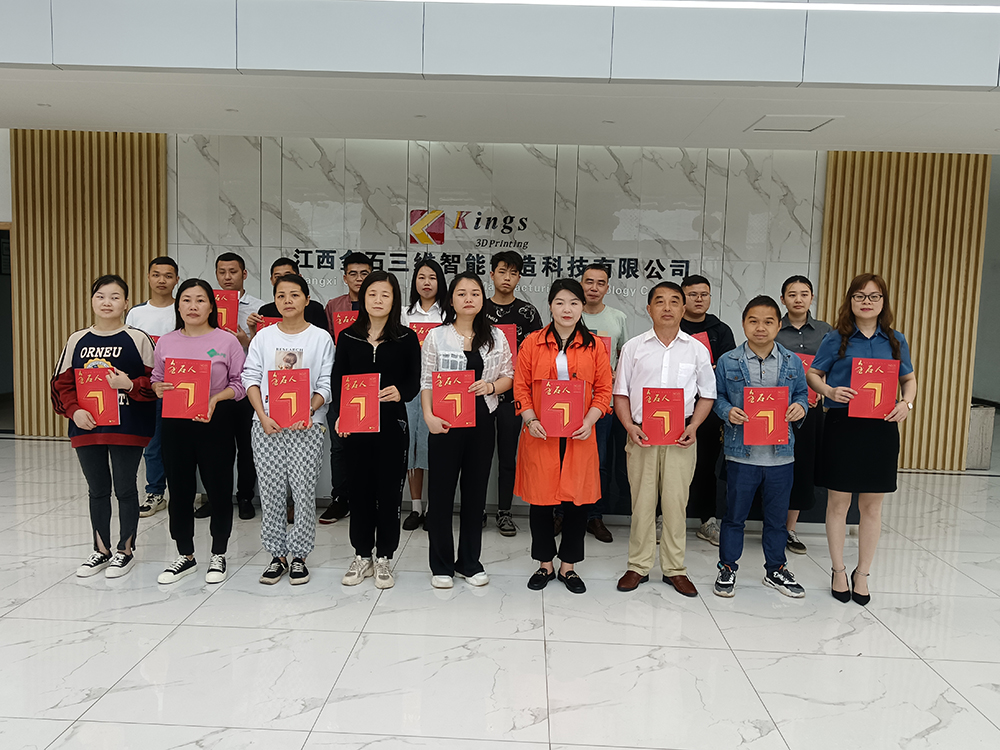 Jiangxi KINGS 3D staff with the magazine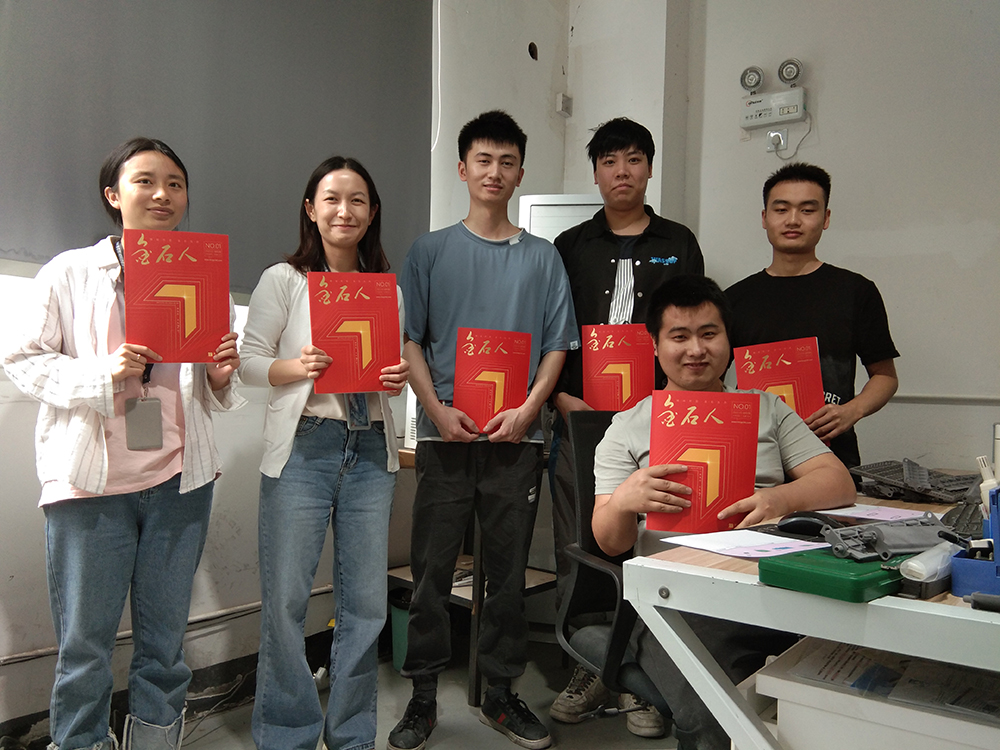 Chongqing KINGS staff with the magazine
"KINGS People" is not only a symbol and a banner of KINGS 3D Shenzhen's corporate culture, but also a frontline force in the corporate culture position, and it can also be provided to visitors for reading. As a corporate window, it can enhance customers' understanding of our company and establish the corporate brand image. We shoulder the mission and responsibility given by the enterprise, firm confidence, and then embark on a new journey!