Formnext is a professional exhibition of Additive Manufacturing and modern production technologies. In Formnext, industrial 3D printing experts and production professionals from a wide range of application industries shared their technologies and ideas. Over 840 exhibitors and more than 30,000 visitors were gathering on 7- 10 November 2023.

As a leading manufacturer of industrial 3D printers and materials, Kings 3D presented comprehensive SLA, SLS, SLM, and FGF pellet 3D printing solutions for various industries in Formnext.
Kings 3D joined hands with the German partner Omnitec 3D to participate in this exhibition and showed the SLA 3D printer 600Pro and FGF pellet printer FGF1800.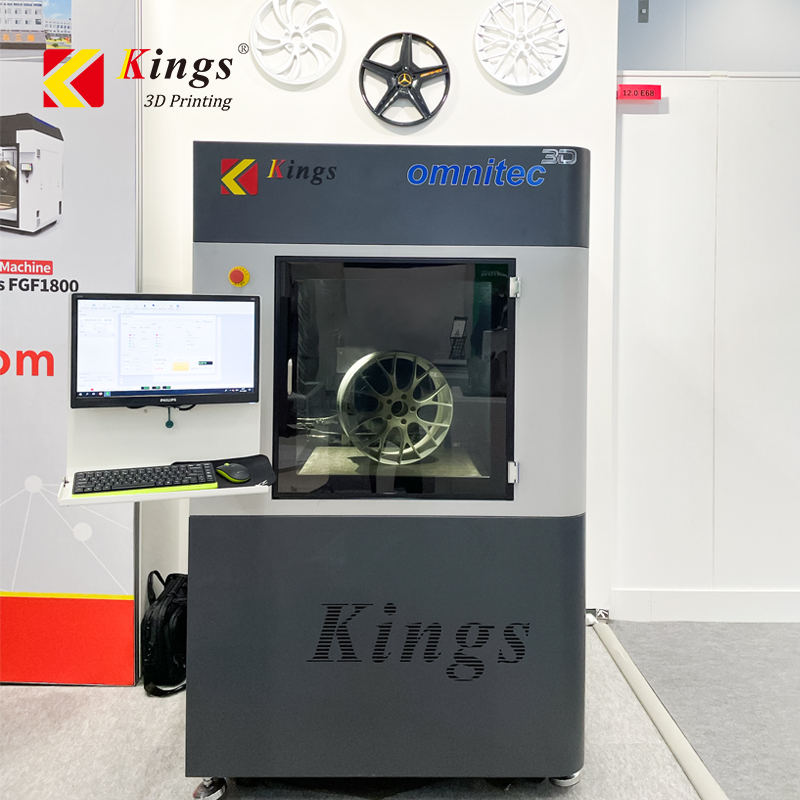 Kings 600Pro is a professional industrial-grade SLA 3D printing machine with a printing size of max. 600x600x400mm. Featuring high speed, high stability, high precision, easy operation, and easy maintenance, 600pro is widely used in industries like automobiles, sculptures, footwear, consumer goods, architecture, medical, etc.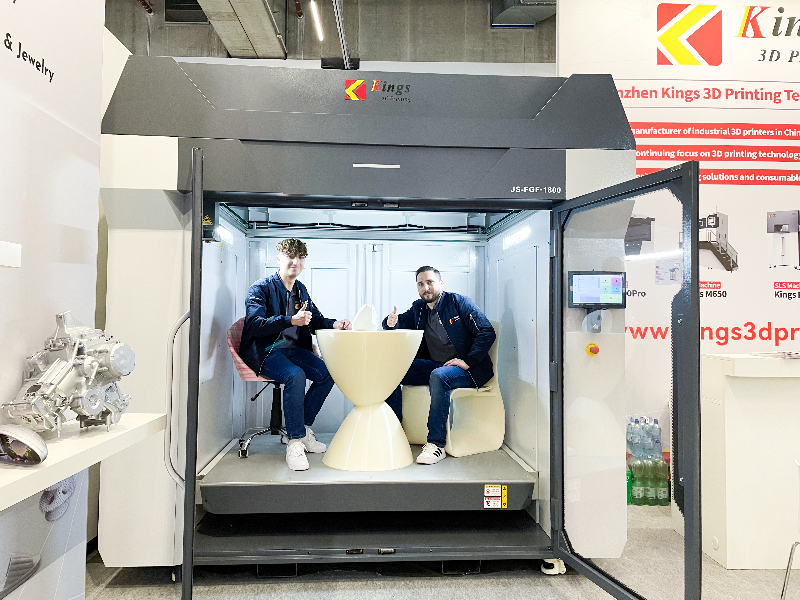 Kings FGF1800 3D Printer is an extrusion-based 3D printing machine where plastic granulates are melted and fed through a nozzle. Its max build size is 1800x1300x1300mm. Its applications include furniture, sculptures, signage, theme parks, molds, etc.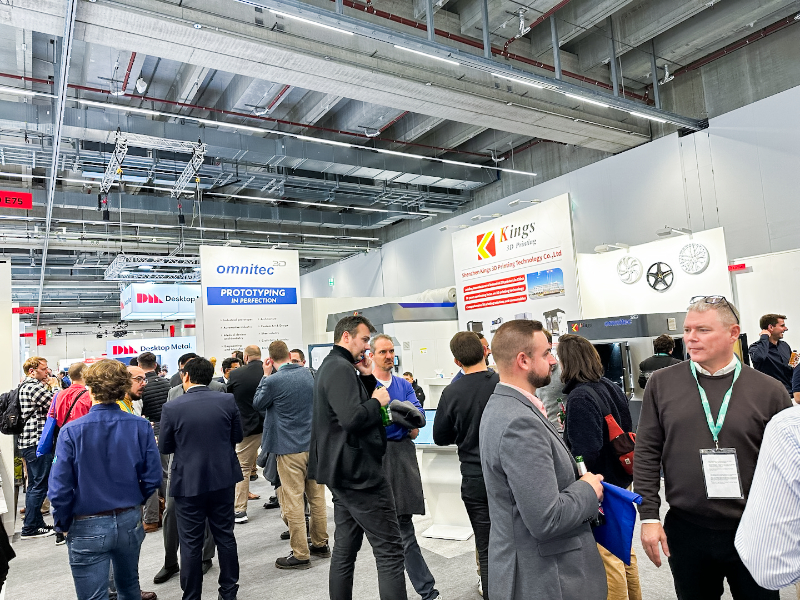 The Kings 3D booth displayed typical application cases of SLA, SLS, SLM, and FGF printing technologies in different fields. With exquisite printing technology, excellent product performance, and diversified industry applications, Kings 3d successfully attracted the attention of many visitors. They all stopped at the Kings 3D booth to conduct detailed research and had in-depth exchanges with the Kings team.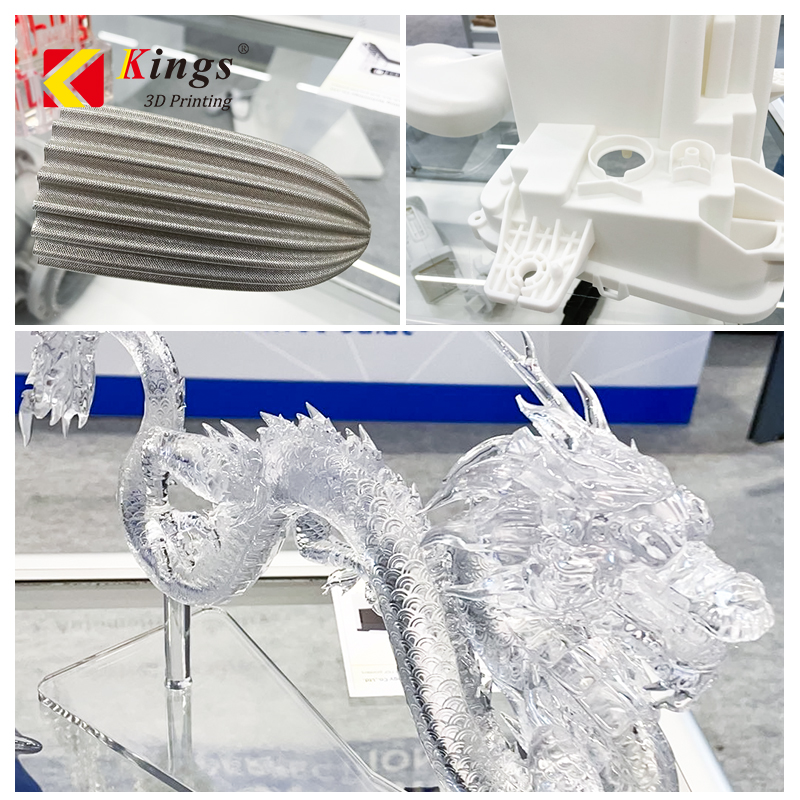 Through close cooperation with German distributors, Kings 3D will continue to provide European customers with more professional and intelligent additive manufacturing solutions, as well as excellent technical services.
In the future, Kings 3D will continue to delve into the field of additive manufacturing, provide global customers with a full range of leading additive manufacturing solutions, help customers improve efficiency and save costs, and contribute to the next generation of intelligent production.