As is known to all, Novel Coronavirus has posed a great challenge to companies worldwide. With the outbreak under control, the company gradually resumed work, and the SLA 3D Printer orders of KINGS 3D returned to normal. But we still face a problem - installation. Due to the high requirement of professional installation, we usually send KINGS engineers to foreign countries for installation on site. Due to the epidemic, visa and international travel restrictions, the plan of engineers to go abroad for installation has been postponed repeatedly. In order to start the 3D printing machine and create value for customers as soon as possible, Kings after-sales team responded to customer requirements and decided to guide customers to install the SLA 3D Printer by themselves through remote video conference.
In the past year, KINGS 3D has a series of optimization of the SLA 3D printers. To begin with, the full marble structure makes the machine debugging greatly simplified. Marble recoating platform, marble elevator holder, and the marble scanning system base not only greatly improves the stability of the SLA 3D printer, but also makes the 3D printer level, laser light path debugging efficiency highly improved. In addition, the rotary hidden screen design avoids the disassembly and reinstallation of the screen frame, thus greatly reducing the difficulty of installation. Moreover, in order to help customers better install the SLA 3D printer, in addition to providing customers with detailed English instructions, KINGS 3D team also sorted out detailed on-site installation instructions for customers, with illustrations and pictures, supplemented by videos. In order to avoid operation errors, apart from the video connection inspection, the customer is also required to send video and photos at each installation step. Only after confirmation by Kings engineer, can we proceed to the next step.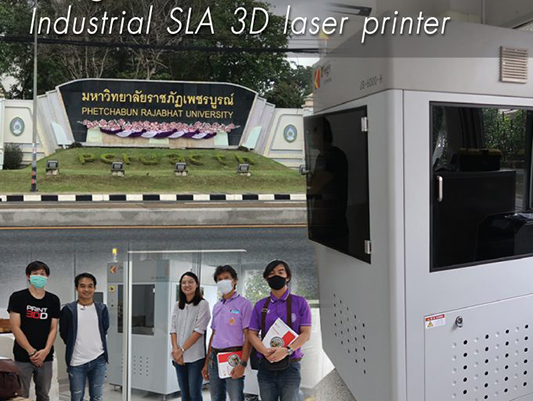 Through the joint efforts of both sides, we have successfully installed multiple SLA 3D printers in Brazil, Thailand, Turkey and other countries. The successful installation is not only due to the optimization of the machine, detailed guidance information, but also thanks to the after-sales technicians to overcome the time difference, always on line, as well as the oversea customer's patient preparation and active cooperation. Currently, customers are starting to use the Kings SLA 3D printer to print a variety of products. Because of being thoughtful to customers and valuing every customer's concern, KINGS team has been highly praised and appreciated. The shipment and installation of SLA 3D printer during the epidemic is no longer a problem.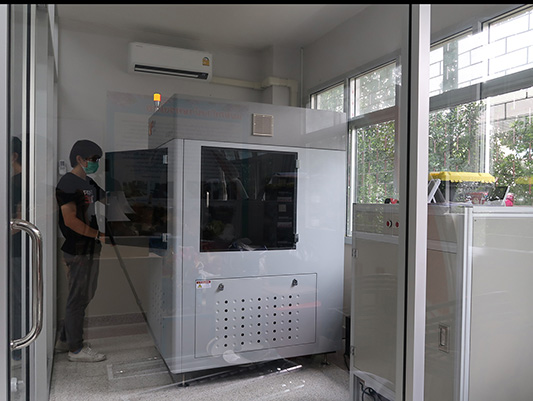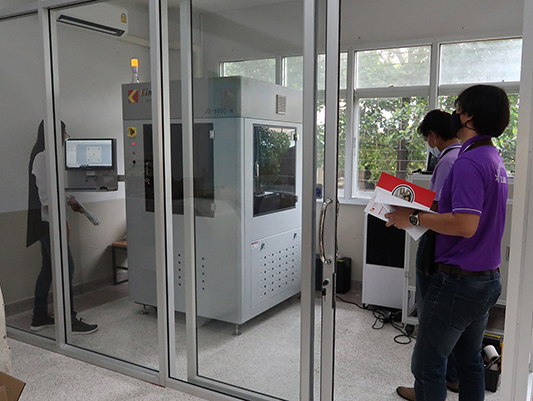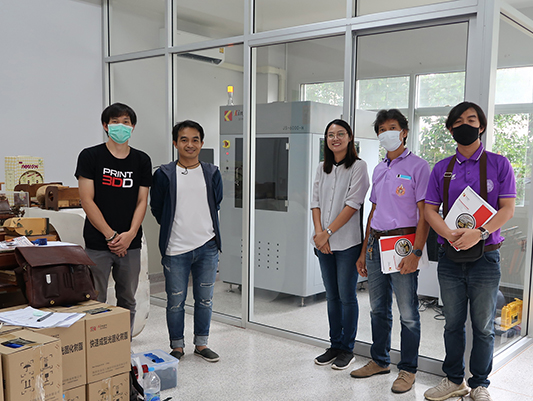 More installation details video, please chick this youtube link https://youtu.be/u3uqVvB9AT0