In China, the 3D printing industry has developed rapidly, and various 3D printing technologies have been used in depth. China's 3D printers have not only been recognized by the market in China, but also occupy a large share in the international market. Among them, the market performance of 3D printers of FDM and SLA technology types is particularly prominent. Which sla 3d printer company is the best in China?

In terms of industrial sla 3d printers, Shenzhen KINGS 3D is currently focusing on the development of SLA laser 3D printers and providing in-depth solutions for different segments. In just a few years, its sales have already led most of its peers, and it is clearly an excellent industrial large-size 3D printer manufacturer in China.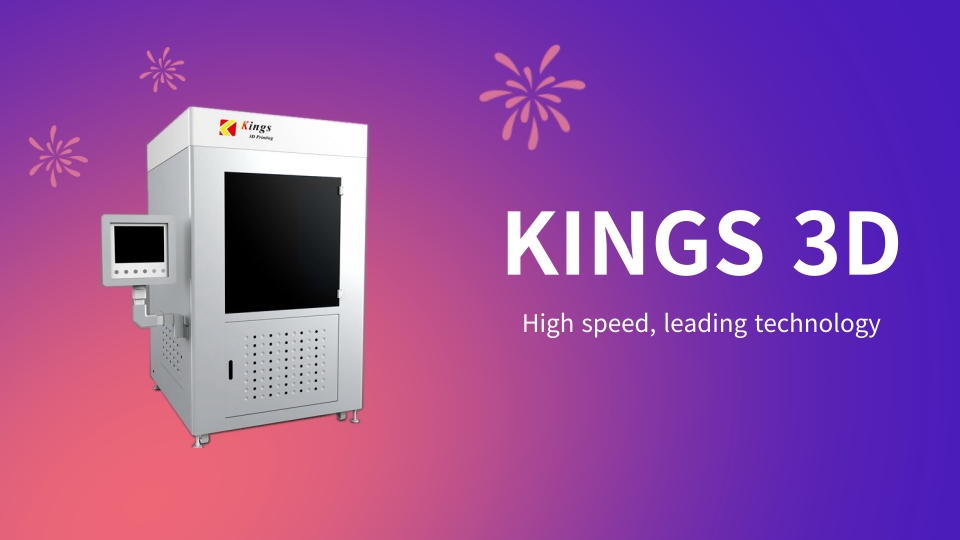 The advantages of KINGS 3D are mainly reflected in the following points:
1, leading technology, printing speed is faster. According to the needs of market users, KINGS 3D focuses on the improvement of 3D printing speed. In terms of software functions and hardware design, Jinshi Product Development Department has improved printing efficiency through 16 optimized designs, including intelligent variable spot power, automatic part identification, batch import data, and process database. Kings Industrial SLA Resin 3d printers print at more than 30% faster than their peers.
2. More in-depth technical support to solve user pain points. KINGS 3D is not satisfied with making prototypes and models only through 3D printers, but to help users make production molds through 3D printing technology, which will bring about a significant increase in productivity and cost reduction for users.
Take the footwear industry as an example, most 3D printer companies are reluctant to enter the industry. Because the footwear industry users face the difficulty of 3D model file repair, the shoe pattern is complex and fine, and the industry's profit is low. KINGS 3D provides 3D printing applications for models and prototyping, mold casting, and flexible soles for footwear users. It also develops a mapping software that can improve the 3D modeling efficiency of footwear by 30%-50%. As a result, Kings Industrial 3D printers have been leading the footwear industry for four years.
3, better after-sales service, users are more satisfied. KINGS 3D provides on-site installation and repair services for the global market, ensuring the user's normal production schedule. DAYU 3D is a professional 3D printing services company with dozens of large 3D printers serving more than a thousand customers. KINGS 3D's careful service keeps their 3D printers in good working condition at all times, thus ensuring their productivity. In 2018, DAYU 3D staff members took the high-speed rail over more than 1,000 kilometers and presented the banner to the KINGS 3D after-sales team. The banner said "good service and high efficiency."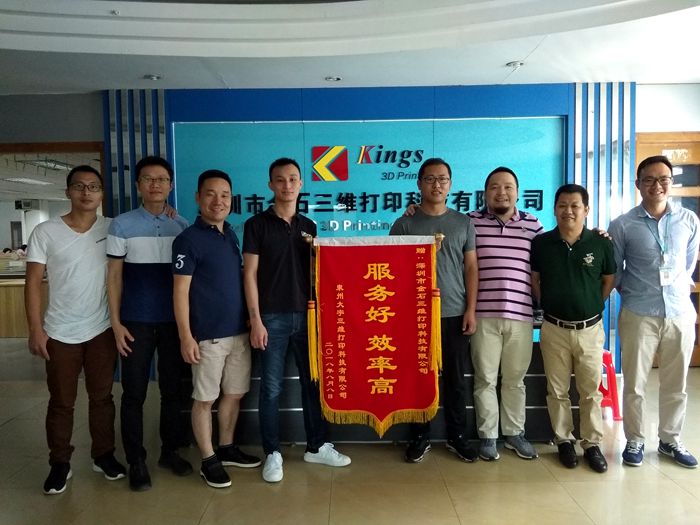 Thanks to the above outstanding technical strength and service quality, Kings Resin 3d printer quickly gained market recognition and became a popular 3D printer brand. If you are looking for a good industrial 3D printer manufacturer, Shenzhen KINGS 3D can provide you with quality sla 3d printers, services and cooperation solutions.