In recent years, China's manufacturing industry has slowed down, and those who use the latest technology are extremely eye-catching and show strong competitiveness. 3D printing is one of the most disruptive manufacturing technologies, and has become a contrarian of many manufacturing companies. The secret weapon of growth.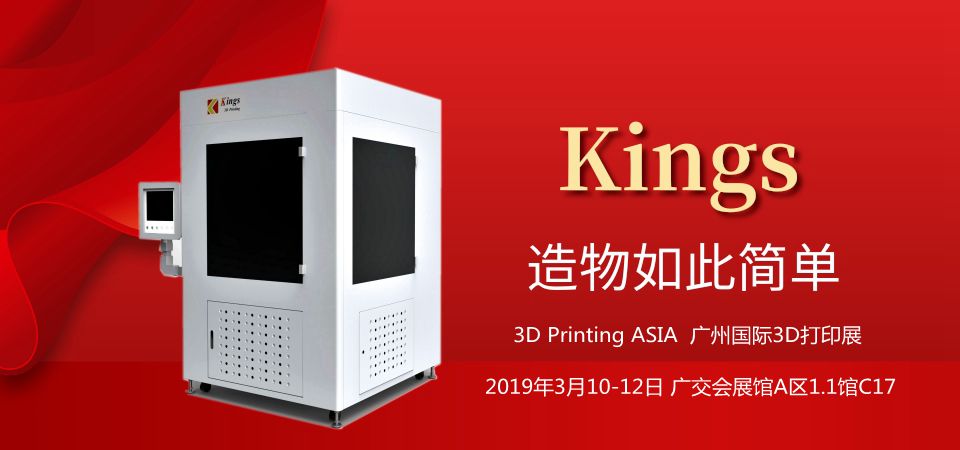 Kings Industrial 3D Printer
As a leader in China's 3D printing technology, Kings provides efficient 3D printing solutions for hand model processing, automotive manufacturing, footwear, medical, dental and other industries, helping more than 1,000 companies improve production efficiency and occupy more markets. Share.
By continuously optimizing the performance of 3D printing equipment, and actively exploring the market-oriented application of 3D printing technology in industrial manufacturing. We have successively obtained solutions for 3D printing technology in product development, small batch production, overmolding, and finished product trial production.Industrial SLA 3D Printer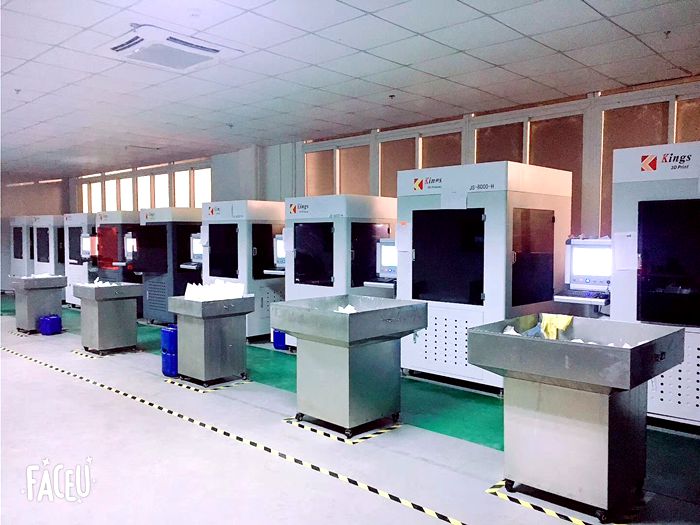 Kings user Qiu Ping model production company's large-scale 3D printing workshop
At present, a number of large-scale 3D printing service providers have emerged in China. They have taken advantage of the high efficiency of 3D printing, strong styling ability and low artificial dependence to compete with traditional manufacturing companies and achieve victory. Taking the Shouban model industry as an example, while many Shouban model processing factories have closed down, companies using 3D printing technology are constantly adding equipment, from one to dozens or even hundreds.
Kings user - Shenzhen Lightspeed 3D Laser Technology Co., Ltd. is a specialized 3D printing service company equipped with more than 20 King's industrial large-size 3D printers, focusing on 3D printing building model manufacturing and large-scale industrial molding. The field of building model making has a deep experience. With the help of the three-dimensional technology of Jinshi, the model of light speed production is more exquisite than the detailed texture of the peers, the overall firmness is stronger, and the unique competitiveness is formed. In 2018, the speed of light participated in the production of Hengdatong's world architectural model and became an excellent supplier.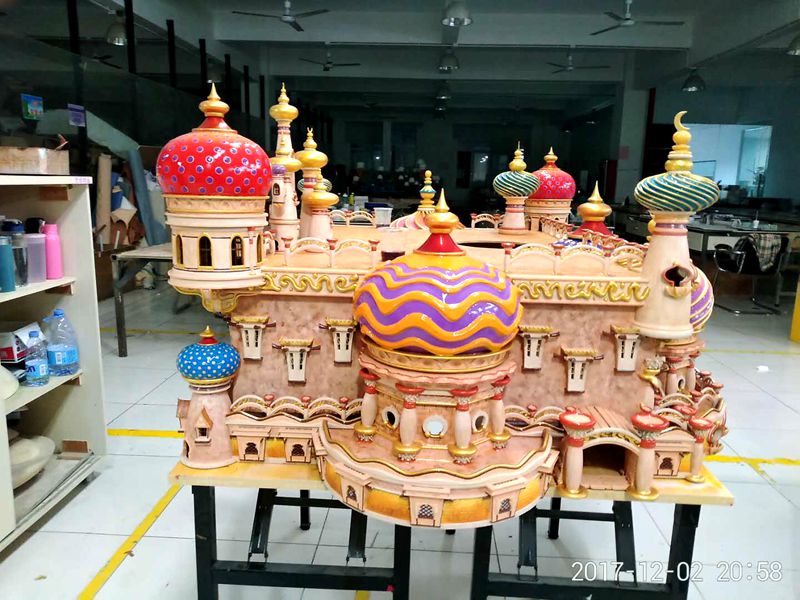 Lightspeed 3D Castle Model made with Kings Industrial SLA 3D Printer
Similarly, in other industries, 3D printing has also brought significant improvements to the development of the company. A precision mold manufacturing company in Dongguan has provided shoe molding services for international sports brands such as Adidas and Nike for many years. The mold company also matched fifteen large Kings high-speed SLA light-curing 3D printers from 2017 to 2018. They used 3D printing technology to make sand-casting shoe molds, which can make more precise lines. 3D printing can be achieved by shoes that can't be made by traditional shoe mold factories, which gives designers more space to play. The soles and side patterns of sports shoes have also become the symbol of fashion trends.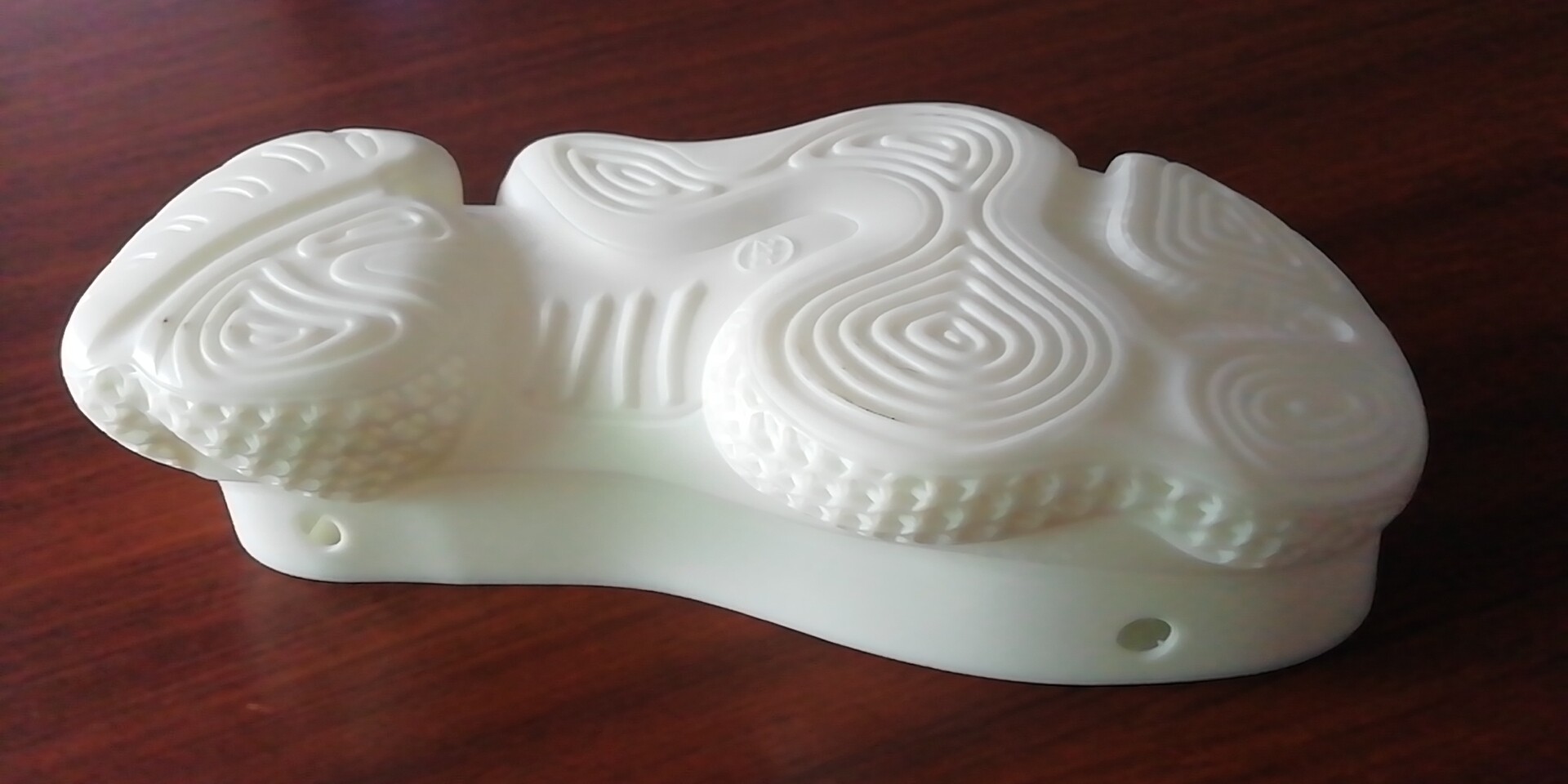 3D printed shoe mold
It is undoubtedly gratifying to see more and more companies succeeding in using Kings industrial 3D printers. Kings continues to invest heavily in the development of 3D printing technology, and has made new progress in controlling software and applications from time to time. In 2019, Kings Industrial SLA3D printing equipment has once again achieved significant improvements in printing speed and stability, in order to allow users to obtain more powerful production capacity, and thus continue to grow and develop in an invincible position in the market competition.