The Kings 3D printer uses the principle of SLA (stereolithography) 3D printing technology, also known as resin 3D printer. Compared to small machines, Kings 3D printers have a larger molding space and are commercial large industrial 3D printers. The Kings industrial 3D printer is deeply used in dentistry and is an important tool for invisible braces manufacturers to make dental models.
Invisible braces are revolutionary products for orthodontics, which are more aesthetically pleasing, more scientific and more hygienic than wire braces. The wire braces are all adjusted by the doctor with pliers, the accuracy is not enough, the recovery is slow, and complications are easy to occur. Invisible braces are gradually corrected according to the actual condition of the patient through computer software. The corrective process has clear and predictable and controllable. And the beauty of the invisible braces is also unmatched by the wire braces.

Wire braces (left) invisible braces (right)
So, what is the process of making invisible braces? A brief summary is the steps: initial diagnosis of teeth, modeling, modeling, determination of dynamic corrections, design of dental model 3D data, printing of dental models, and production of invisible braces. The step of printing the tooth model is done by a 3D printer, and it can be said that it is difficult to produce invisible braces without a 3D printer.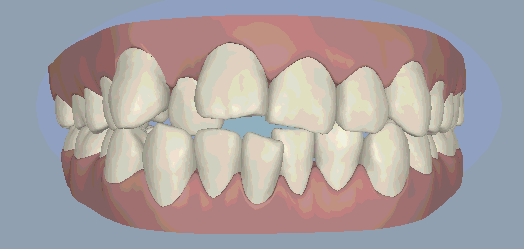 Dental correction dynamic simulation program

3D printing mass production tooth model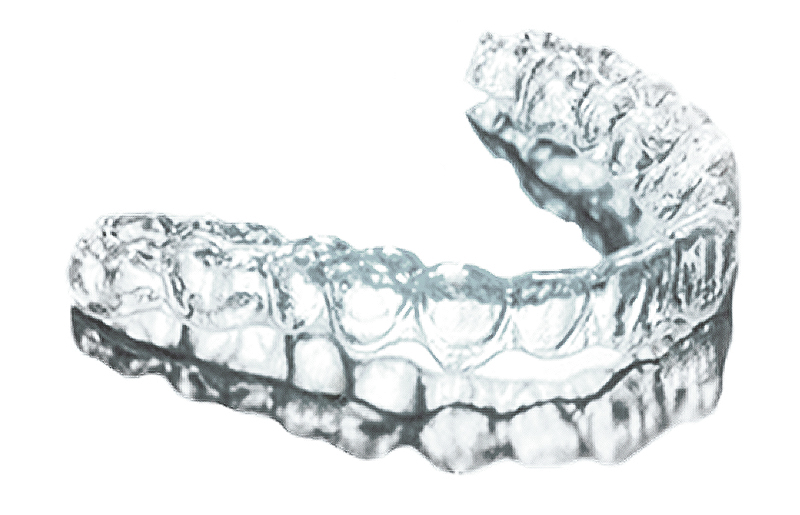 Invisible braces made from 3D printed dental molds
A patient's orthodontics often has to be corrected dozens or even hundreds of times. Each minor correction requires an individually numbered braces, each of which requires a corresponding dental prototype. The dental mold is made by Kings large-format 3D printer. A dental mold costs less than one yuan and becomes an indispensable dental mold 3D printer for invisible braces.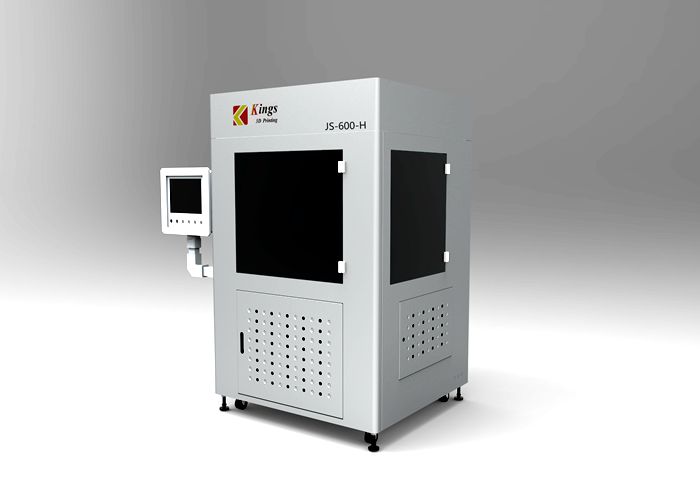 Kings large size SLA 3D printer
Advantages of the Kings dental model 3D printer:
1, high precision. Compared with DLP, FDM, SLS and other technical types, Kings SLA3D printers have higher precision. The point-to-line-to-face molding method can produce tooth models with a layer thickness of 0.05mm, which makes the prototype more accurate. The accuracy of the invisible braces;
2, high efficiency. The Kings 3D printer has a large-sized molding space, and uses high-efficiency variable spotting technology, triple-reduction scanning technology, etc., to print multiple patient's customized dental molds in one batch, print at night, and take time during the day to save more time;
3. Low cost. Kings 3D printing equipment, which is a photosensitive resin 3D printer, is cheaper than the materials used in DLP, SLS and other models. The cost of a dental mold is less than one yuan.