How Chinese manufacturing creates new potential through Kings Industrial 3D printer
The economy of the 21st century is surging, and while many Internet giants have emerged, the manufacturing industry has been slow to develop. Only those companies that use the latest technology are extremely eye-catching and show strong competitiveness. 3D printing is one of today's most disruptive manufacturing technologies. How can manufacturing create new potential through 3D printing technology?
In fact, there is no shortage of innovative technology in the manufacturing industry. What is lacking is innovation that can be implemented. Since the birth of 3D printing technology, there have been several ups and downs. He has let people boil and disappoint people. Nowadays, once again leading the innovation potential, the reason is that it has brought about a substantial increase in industrial manufacturing efficiency.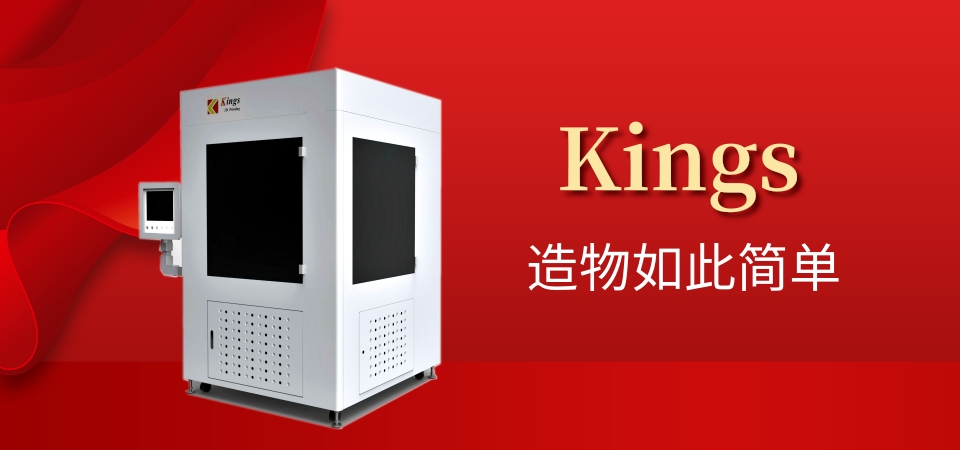 In 2012, our R&D team independently developed SLA 3D printers, but did not rush to the market. We continue to explore the application of 3D printing technology in industrial manufacturing, and apply 3D printing from the stages of product proofing, casting mold opening and finished product production.
Until 2015, Jinshi 3D was officially established and the Kings 3D printer was introduced to the market. Then, professional solutions and exclusive models were launched for the footwear industry, hand model, automobile, ceramics, medical dental and other industries. More and more companies are using Kings3D printers, which bring benefits such as energy saving, efficiency, and cost reduction.
The most gratifying thing is that many companies use the Kings 3D printer to resist the cold of the economy and continue to grow. Today, we continue to increase R&D investment in 3D printing technology and materials in order to achieve greater breakthroughs. Only with the latest technology can you maintain a strong competitive edge!