Invisible braces are a product that relies heavily on 3D technology. Whether it is 3D dynamic design software for correction solutions or 3D printer for dental models, it is a 3D technology. A 3D printer that provides precision dental prototypes for invisible braces, mainly for DLP and SLA. Which type of photocurable 3D printer is more suitable for invisible braces?
1. Comparison of molding precision
The DLP 3D printer is based on laser projection molding, while the SLA 3D printer is laser scanning point-to-line molding. In theory, the molding accuracy of the two should be no different. In fact, DLP3D printers will have astigmatism during printing, especially the edge will be blurred. The SLA3D printing device guarantees an accuracy of 0.05mm in all places.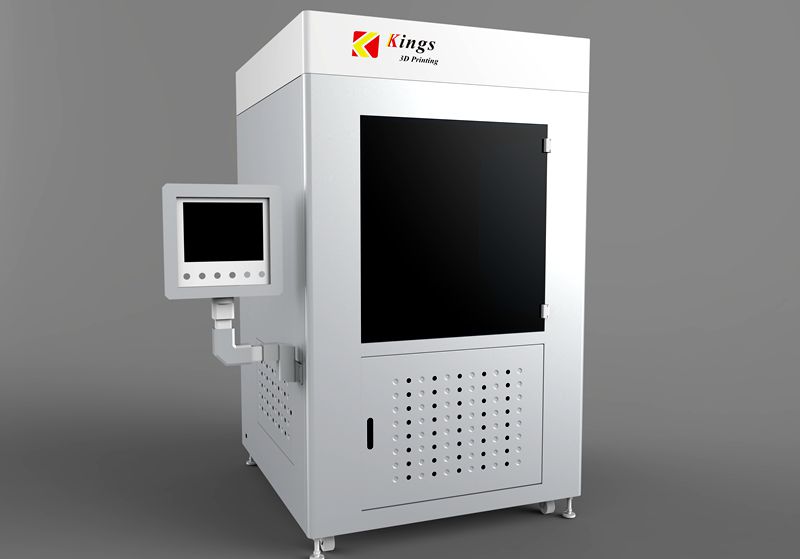 KINGS SLA 3D Printer
2. Comparison of production capacity and efficiency
DLP is a face-forming, SLA is point-to-line to face molding, DLP prints much faster from a single dental product. However, the DLP print size is generally less than 300mm, which is a desktop-level 3D printer, and the one-time printing die is a single digit. The correction of the braces of a single patient is often dozens of pairs, which means that someone needs to be on the machine next to the machine, hit the machine, get off the machine.

The SLA3D printer, which currently has a print size of up to 1700mm, is an industrial grade 3D printer that enables mass production of dental molds. For example, a conventional 600*600*400mm model can print 50-60 pairs of dental molds at a time. A person can be on duty for 10 machines. Invisible braces manufacturers can produce prototypes of precision dental molds in large quantities with only a small number of personnel, and mass production can also be carried out at night.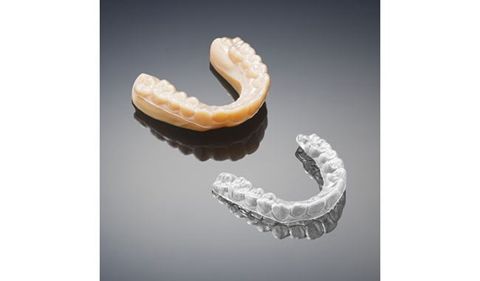 3D printed dental model and invisible braces
3, the service life of the machine
DLP models have low hardware costs, high failure rates, and short service life, often with less than half a year of accuracy degradation. The accessories used in the SLA3D printer are costly, have a long service life, and the overall structure is rigorous, especially the laser, double-sided full-sealed design, a dust can not enter, ensuring long-lasting and reliable accuracy.
Many invisible braces manufacturers that have just started a business often choose cheap DLP for price reasons, which leads to the subsequent decrease in precision. Mass production cannot be delivered in time, which is not worth the loss. Jinshi 3D here suggests that invisible braces manufacturers must choose SLA light curing 3D printer, no hesitation!