Recently, news about 3D printing guns has been raging in the United States. A company called Defense Distributed in Texas has reached a settlement agreement with the federal government to allow them to share 3D model data on firearms on their website. Trump passed This proposal. It is reported that some firearms can be completely made through plastic 3D printers, and then a metal striker and ammunition can be used. After a brief share of the firearms drawings on its official website, a federal judge from Seattle decided to extend the existing court order to prevent the Texas-based company Defense to put the designs online.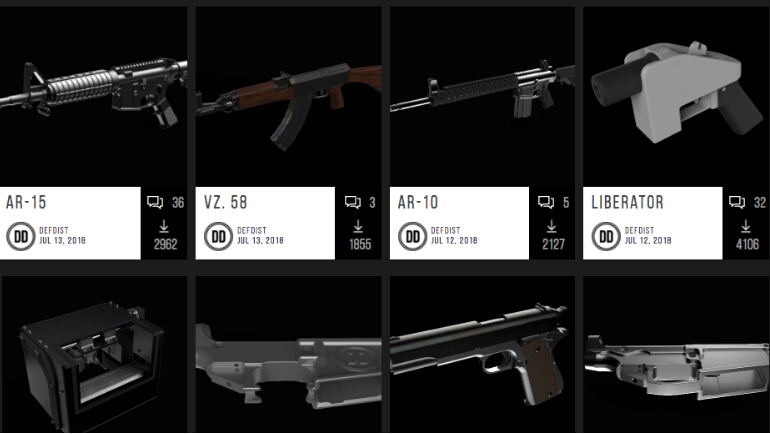 Screenshot from the Defense Distributed website
According to the three-dimensional data of Jinshi, the application consumption of 3D printing in government military applications accounts for about 6% of the global application market. Automobile, aerospace and medical care are closely related to military use. The military industry is the developer and user of the latest manufacturing technology. So where can 3D printing be used in the military field? According to the analysis of the 3D technical department of Jinshi, the industrial grade SLA3D printer can play a huge role in the production of military sand table, military equipment design, military equipment small batch production, lightweight soldier equipment production, polished rice casting manufacturing, and old equipment maintenance.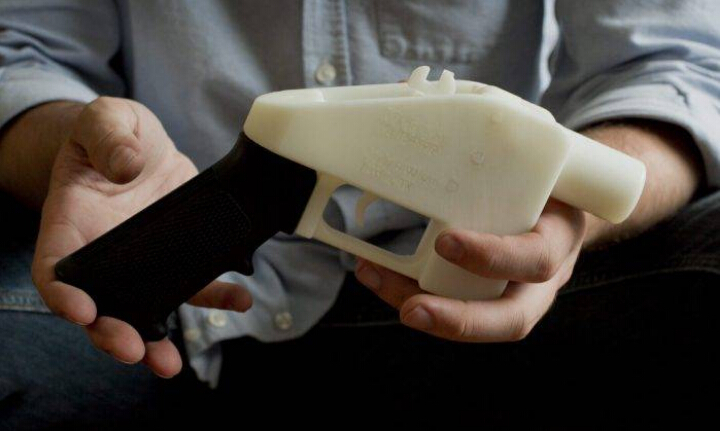 3D printing pistol
1, 3D printing military sand table, accurate simulation of various geographical environments
According to the military surveying and mapping data, the 3D image file is created, and the military sand table model is printed by 3D, which is more accurate than the traditional method, and can also be scaled up and down at will. At the same time, the integrated features of 3D printing also reduce the error caused by the splicing of the sand table.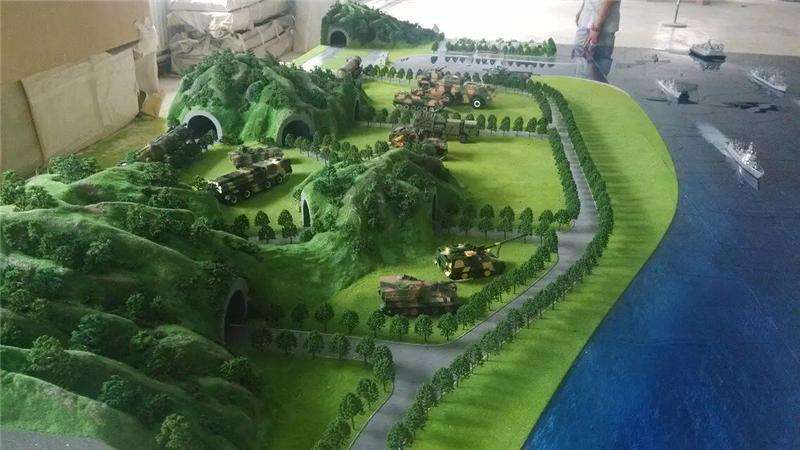 2. Improve the efficiency of military equipment design and development
Rapidly produce prototypes of military equipment such as military vehicles, fighters, and ships through 3D printing technology, which is more than five times more efficient than traditional production methods. 3D printing can easily produce prototypes of various scales, and actual verification, discussion and modification through different proportions of prototypes, which is conducive to improving efficiency and modification in the early stage of development.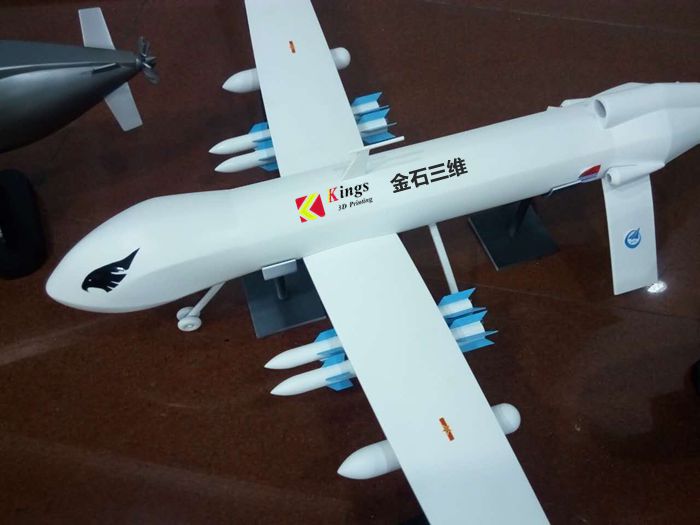 3D printing fighter
3, rapid mold and small batch production
Before the mass production of military equipment is put into production, the verification of small batches of finished samples is a crucial part. It must meet the characteristics of short production cycle and high precision. The use of a 3D printed prototype in combination with a vacuum forming (low pressure infusion) process forms a rapid mold manufacturing process. Compared with traditional steel molds, the cost savings are about 87.5% and the production cycle is shortened by 80%.

3D printing rapid mold process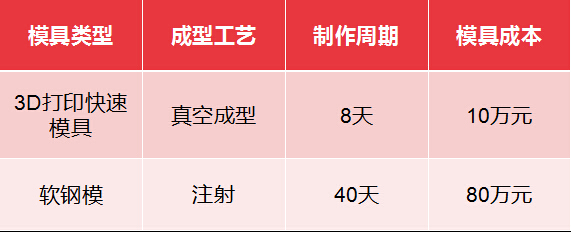 3D printing fast mold compared with traditional soft steel mold
4, help the old military equipment maintenance
The use of 3D printing technology can effectively solve the problem of replacement and maintenance of old parts of military equipment. Due to the suspension or non-existence of the original manufacturers of military equipment components, the costly and long-term acquisition has resulted in many equipments being unavailable. Using 3D printing technology to restore and produce parts saves time and money.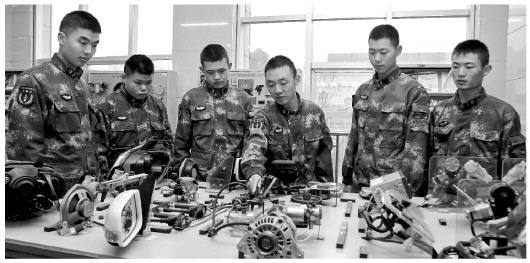 5, 3D printing lightweight soldier equipment
3D printed soldiers are equipped with more efficient use of space and weight than electronic products processed using conventional techniques. For example, simplifying the electronics inside or outside the weapon system into a print mode reduces weight and size and frees up valuable interior space. Similarly, the electronic components contained in the soldier's helmet and clothing can also be lightened by 3D printing, which reduces the weight of individual combat and facilitates the removal movement.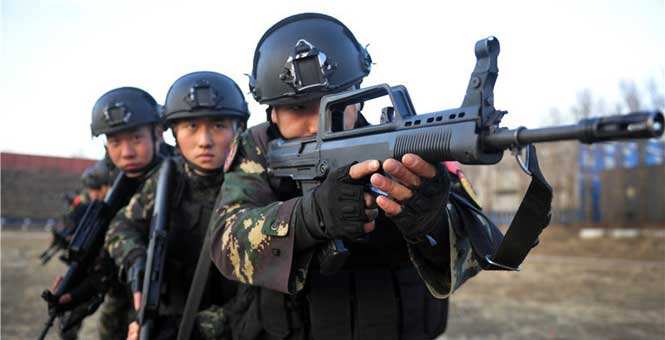 6, 3D printing precision castings - reducing the number of parts
3D printing has powerful styling capabilities, making it easy to create precision castings with complex structures and reducing the number of parts in military equipment. 3D printing can integrate many parts into one part. For example, the aircraft engine turbine in the following figure can reduce the number of parts by 80%, reduce the weld seam, and reduce the self-weight while ensuring performance.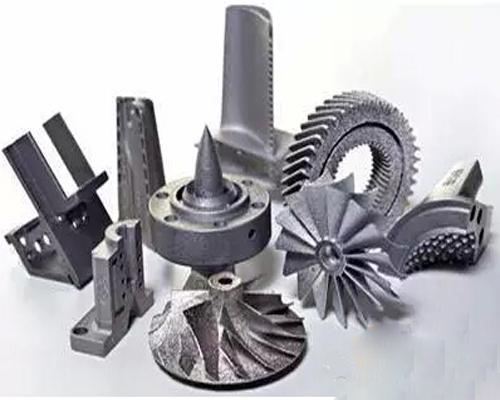 3D printing precision castings
Jinshi KINGS high-precision 3D printer adopts the principle of SLA light curing technology, and is rapidly formed by laser scanning liquid photosensitive resin with an accuracy of up to 0.05mm and 360° without dead angle printing. Help you reduce production costs, improve production efficiency, and achieve unprecedented improvements in accuracy, surface quality, material type, reliability, and stability.