15th April 2023, Shenzhen Kings 3D Printing Technology Co., Ltd. and BYD Co., Ltd. held a technical exchange meeting in the Science and Technology Building of Shenzhen BYD Headquarters. Jiang Zexing, Founder of Kings 3D, and Chen Bingyun, chairman of Guangzhou Leijia (a subsidiary of Kings 3D), led the company's R&D team, and nearly 100 people attended the meeting together with the heads of various departments of BYD Fudi Technology and R&D technicians.
With the theme of promoting the upgrading of automobile intelligent manufacturing, this exchange will focus on the practical application of 3D printing technology in the field of automobile manufacturing, and explore more possibilities brought by cutting-edge 3D printing technology to the automobile manufacturing industry.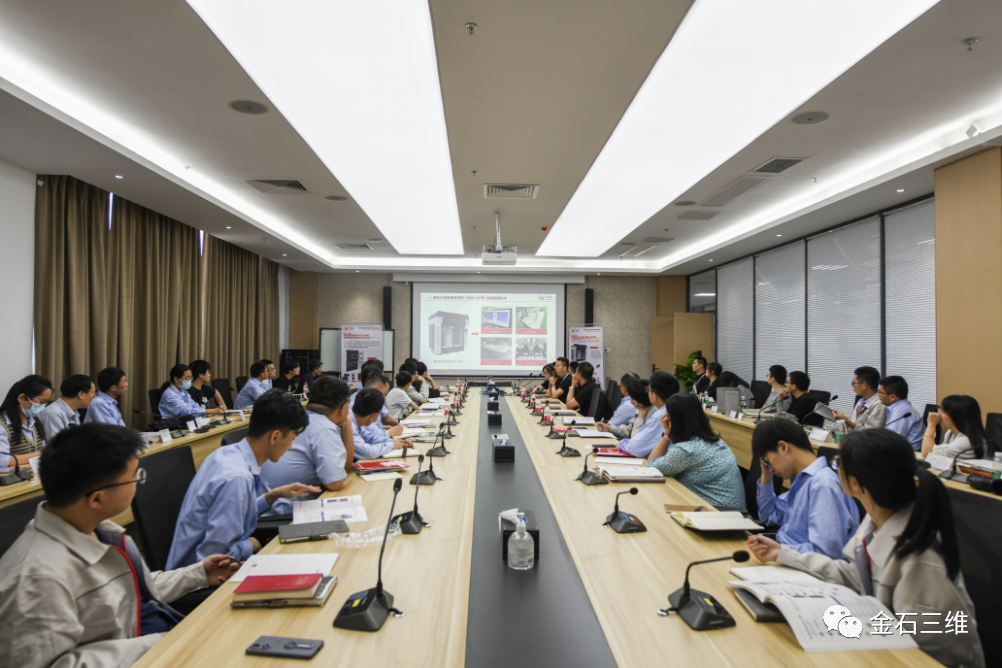 At the beginning of the meeting, in order to allow BYD R&D technicians to have a more intuitive understanding of automotive 3D printing, the Jinshi 3D team specially prepared a variety of automotive 3D printing samples on site, including car bodies, complex structural parts, personalized decorative parts, etc., for participants Personnel visit and experience, and explain in detail its printing process, process characteristics, materials used, etc. The atmosphere of the communication site was harmonious and lively.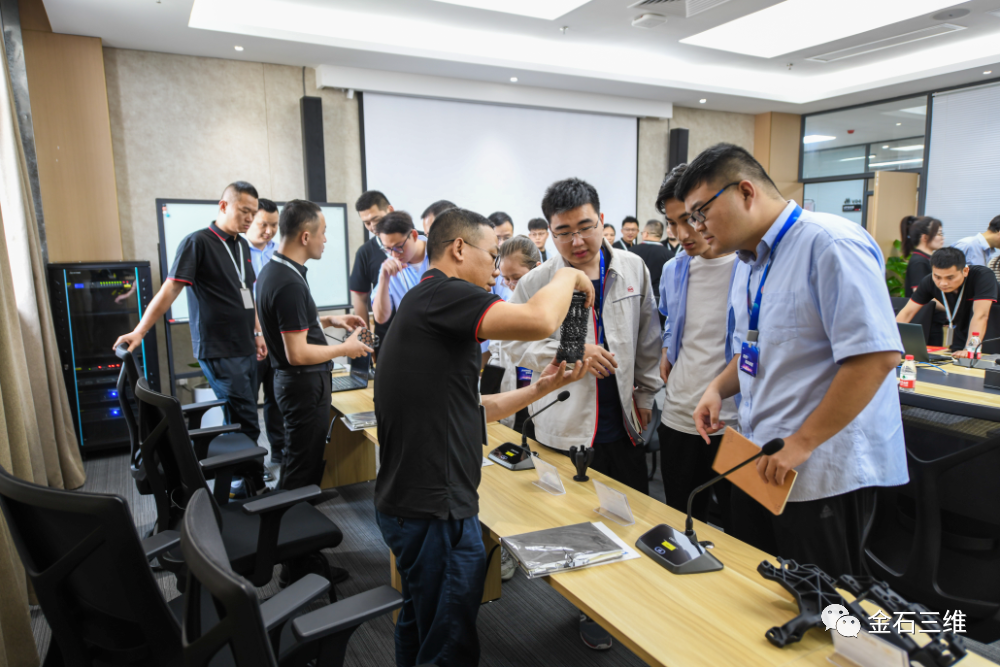 Subsequently, Professor Wang Di, head of the Jinshi 3D core technology team and South China University of Technology, took "Frontier Additive Manufacturing Technology and Application in the Automotive Field" as the theme, from two aspects: the overall trend of the additive manufacturing industry and the advantages and characteristics of Jinshi 3D automotive 3D printing technology , made an in-depth and professional speech sharing for everyone.