Kings 3D Shines Brightly at the Second Formnext
Exhibition preview : On August 29-31, Kings 3D invites you to 2023 Formnext Shenzhen Exhibition.
On August 29th, the second Formnext + PM South China Exhibition , a three-day event, was held in the Shenzhen International Convention and Exhibition Center (Bao'an New Hall).
Kings 3D was invited to participate, showcasing a comprehensive range of metal and non-metal industrial-grade 3D printing solutions, along with impressive achievements in various industries such as aerospace, automotive, medical, and education, at Formnext + PM South China Exhibition.
During this exhibition, at booth C49 in Hall 6, kings 3D showcased two industrial-grade 3D printer, FGF-800 and Kings M50E, alongside numerous samples of metal and non-metal 3D printing applications. This comprehensive display effectively demonstrated the company's technological achievements and application examples.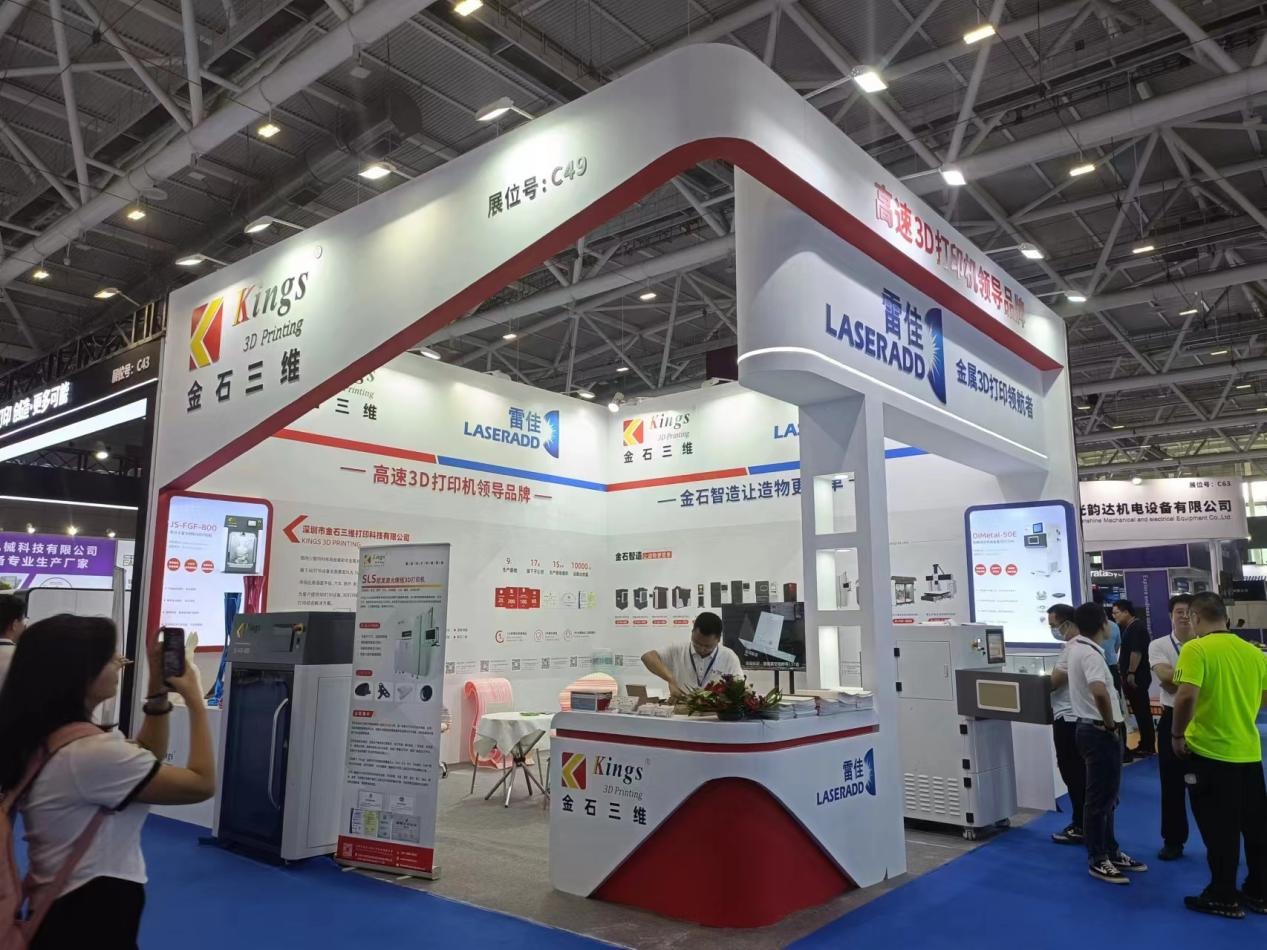 The FGF-800 is an industrial-grade polymer composite 3D printer introduced by Kings 3D, utilizing Fused Granule Fabrication (FGF) technology combined with a new generation screw extrusion technique.
It is compatible with cost-effective materials developed in-house, such as ABS, ASA, PETG, PLA, and more.
This equipment boasts advantages like low material costs, high printing speed, strong product durability, and excellent outdoor weather resistance.
It can be widely used in various fields, including sculpture, irregular facades, furniture, and medical applications.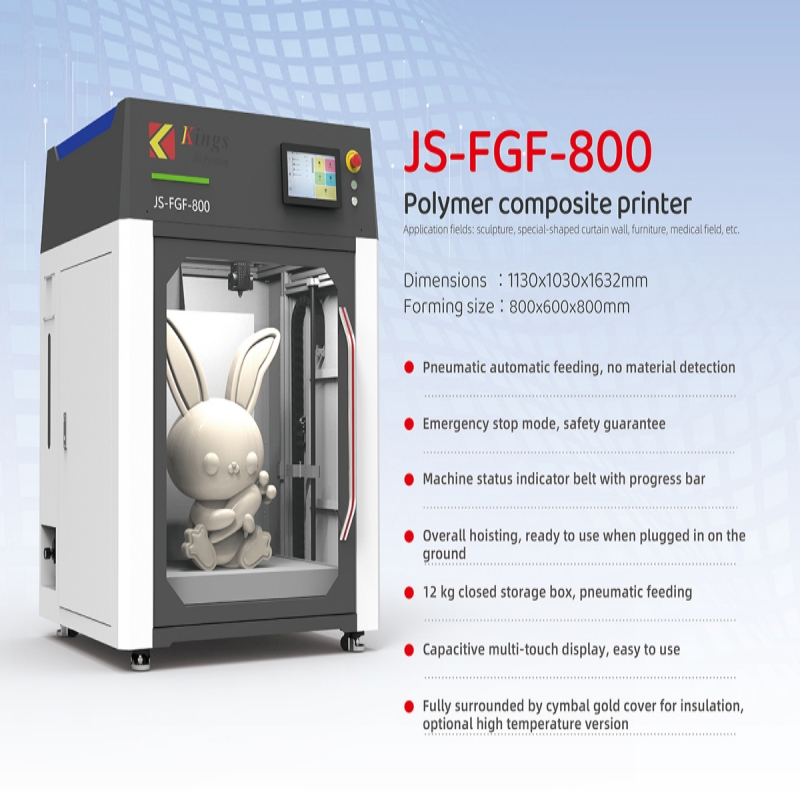 Kings M50Eis a new-generation specialized metal 3D printer customized for the vocational education industry, developed by Guangzhou Leijia, a subsidiary of Kings 3D.
It is primarily designed for vocational training and skills competitions in middle and high vocational schools.
Its most notable feature is the ability to perform metal 3D printing without the need for inert gas protection.
The operational process is straightforward, omitting the exhaust process, which saves both exhaust time and inert gas costs.
It is highly suitable for cost-effective educational and training purposes, providing comprehensive training in metal 3D printing operations and skills for students and vocational training participants.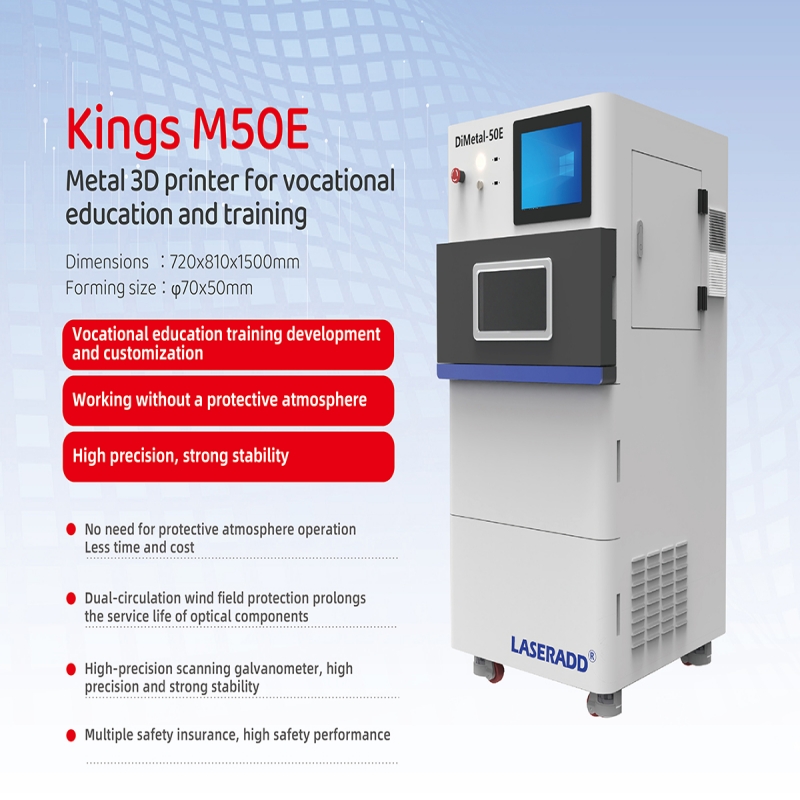 Michael Petch, the Chief Editor of the renowned 3D printing media outlet "3D Industry," visited kings exhibition booth with keen interest.
Ivy, the sales representative, gave him a thorough explanation about kings history, the different industrial-grade 3D printers Kings manufacture, and the samples on display.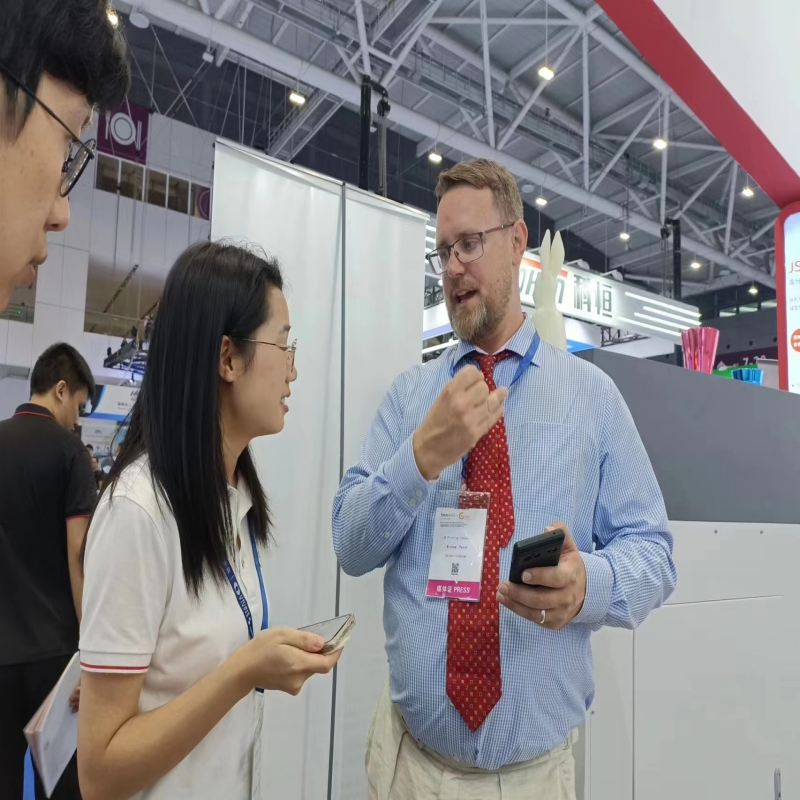 Michael was particularly fascinated by the colorful chair produced by the FGF machine.
After personally trying it out, he found it comfortable and expressed his eagerness to purchase one for his office.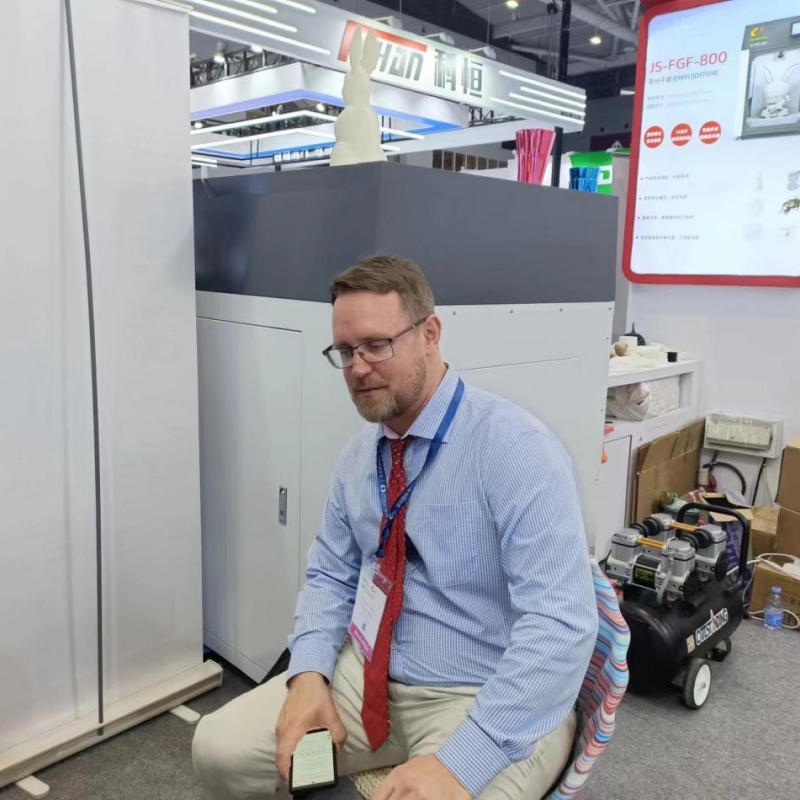 Many customers were also drawn to the diverse range of samples at Kings booth. The company's sales representatives patiently explained the machine's specifications and its industry applications, garnering substantial interest from potential clients. Some even expressed their willingness to establish long-term partnerships.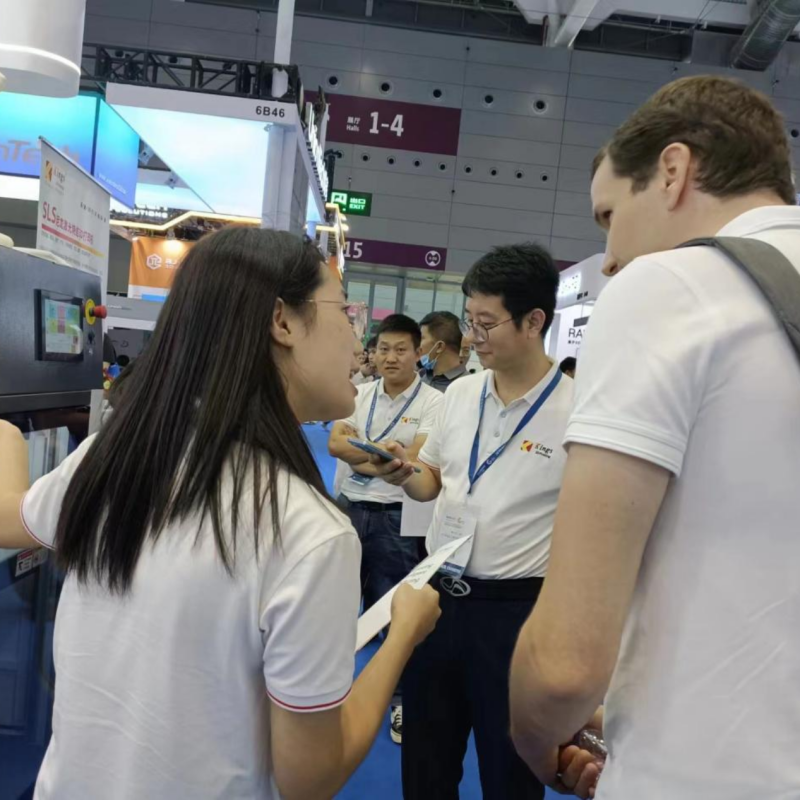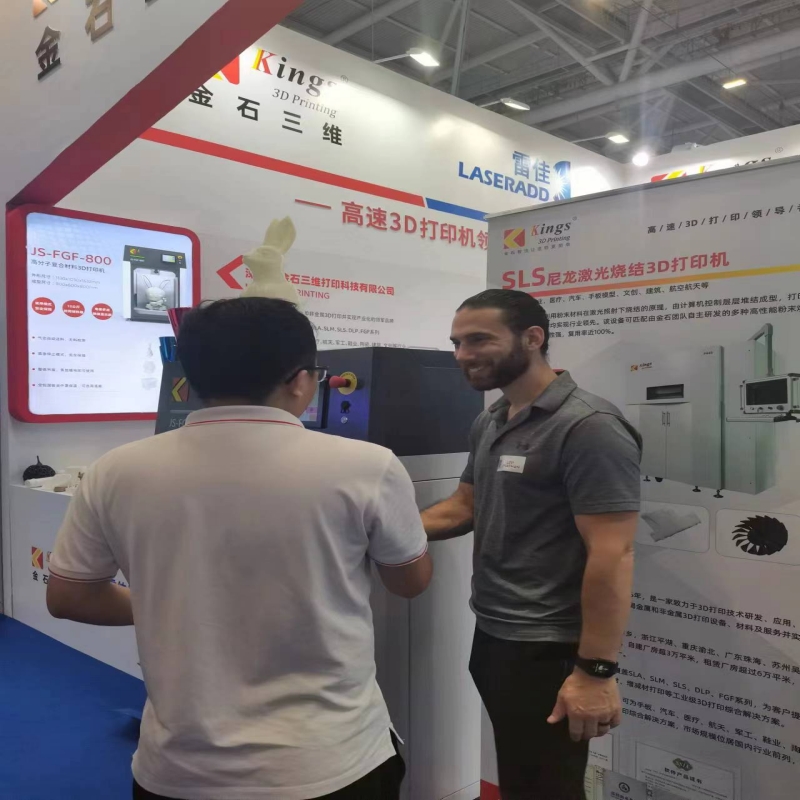 Shenzhen Kings 3D Printing Technology Co., Ltd., established in 2015, is a national high-tech enterprise dedicated to the research, development, application, and innovation of 3D printing technology. It is one of the leading companies in China that simultaneously focuses on metal and non-metal 3D printing equipment, materials, and services, successfully achieving industrialization.
The company offers comprehensive industrial 3D printing solutions, including 3D printing equipment, 3D printing services, and 3D printing consumables, to a wide range of customers in industries such as prototyping, automotive, healthcare, aerospace, defense, footwear, ceramics, construction, and creative arts.
Contributor: Tony/ Seazon