Mosshoes is the biggest B2B footwear exhibition in Russia and eastern europe.During Sept. 10 to 13, Kings 3D has been the first and only 3D printer manufacturer who has exhibited in Mosshoes (C58a, Hall 18).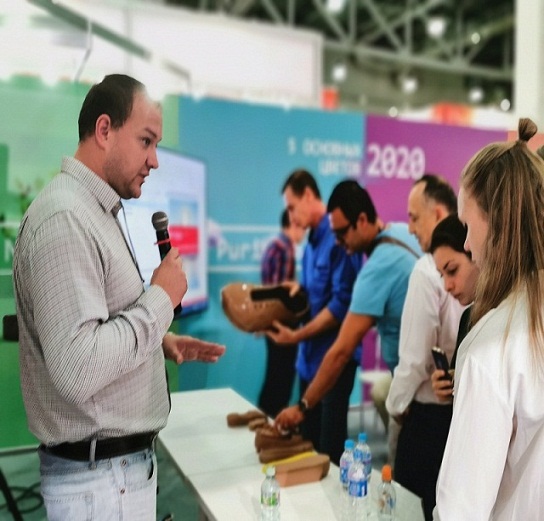 On Sept. 11th, Kings 3D has presented 3D technologies for shoe manufacturing in five applications of 3D printed shoe soles, and has attracted the interest of a lot shoe sole maker and mold makers from the fair:
1. 3D printed shoe models to check design;
2. 3D printed shoe models for fitting test;
3. 3D printed shoe models for casting mold;
4. 3D printed models for quick mold;
5. direct printing of finished shoe soles.
Kings 3D has started the R&D of SLA 3D technology since the year 2003, and has become a pioneer leading the 3D technology for shoe manufacturing. Kings 3D has not only been the first Chinese 3D printer manufacturer who brought 3D solutions for shoe sole and molding companies, but also has developed a super efficient shoe designing software based on Rhinoceros, which is called Orang, saving 30-50% of the time in shoe designing. That's why Kings 3D has won 80% share of the Chinese shoe market, and has been very popular in shoe manufacturing countries such Vietnam, Indian, Indonesia, Bangladesh, also your neighbor, turkey.