At the 61st AYSAF exhibition in Turkey, Kings industrial 3D printer brought a big surprise to the audiencehing one. Most people were amazed that "the original shoes can still do this!" Jinshi and local merchants signed 3 orders and became the new technology of AYSAF. representative.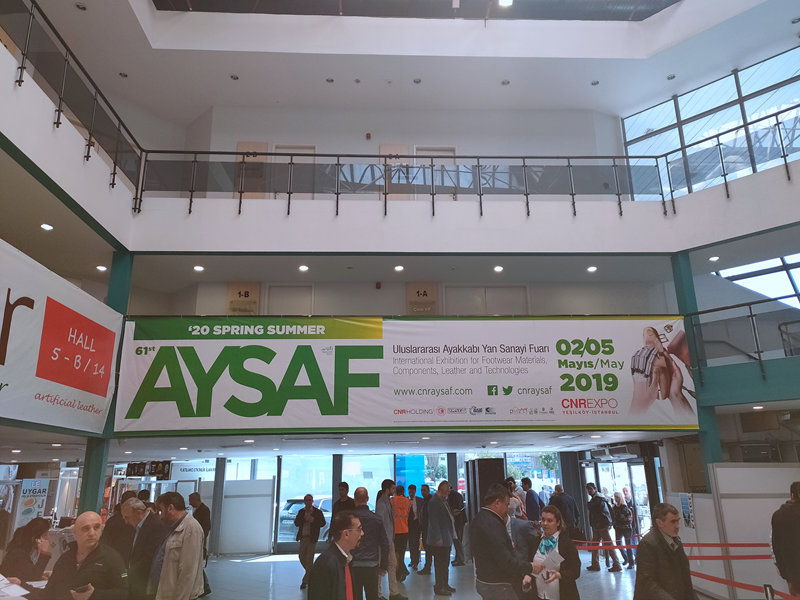 AYSAF, the most significant meeting of the Turkish footwear sub-industry which has a distinguished place in the world footwear sub-industry not only in production but also in design and technology, was held for the 61st time on May 2, at CNR Expo, İstanbul, the center of export.There is no SLA 3D printer manufacturer in Turkey, and the appearance of Kings 3D printing equipment at the show has become a local precedent.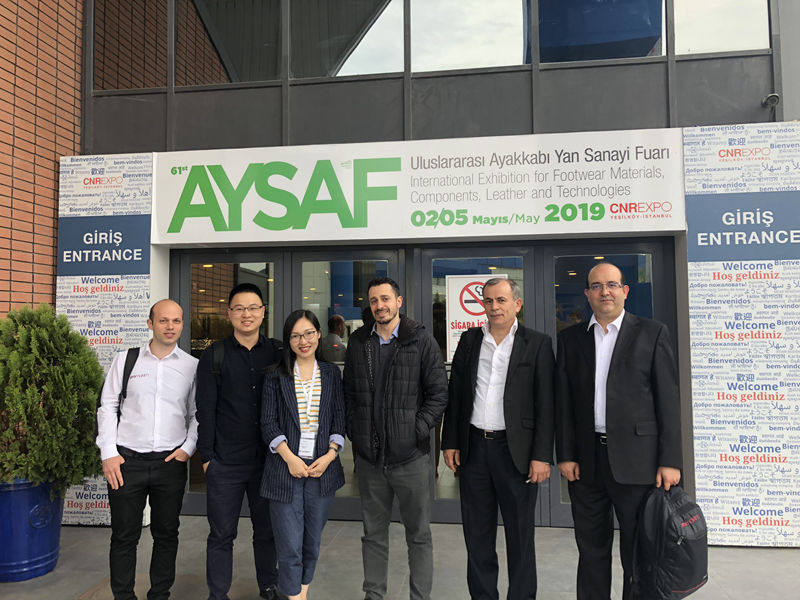 It's the second time that Kings 3D has participated in AYSAF with customized shoe model 3d printer and shoe sole samples of all kinds of resin, which has attracted the eye of shoe experts from Turkey, Russia, Ukraine, Iran, and etc. They enthusiastically consulted about the various issues surrounding the Kings 3D printer.The huge shoe samples were taken for group photo all the day.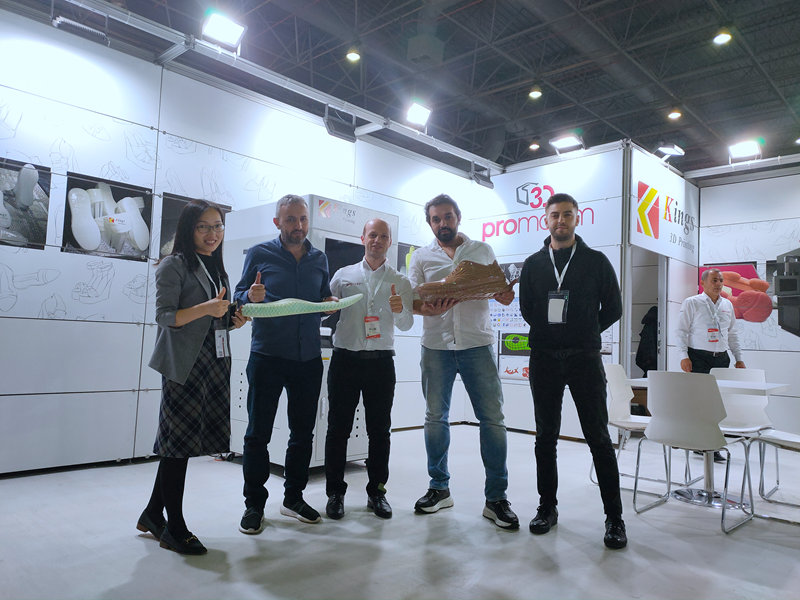 It is worth celebrating that on the first day of the exhibition, I signed a contract. A Turkish shoe factory owner was deeply attracted by 3D printing technology. After understanding the functions of Kings 3D printing machine and the 3D printing solution of Jinshi's footwear, he signed it. Purchase Contract.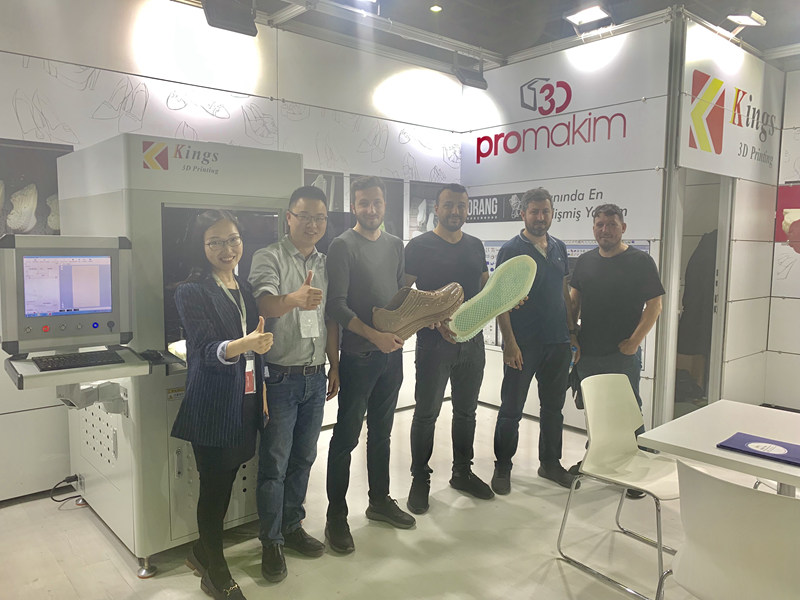 On the third day of the exhibition, two Turkish customers of Jinshi also purchased machines. One of the old customers who bought two 3D printers, Mr. Karakus, told the exhibition reporter: "I visited the Kings factory in 2017 and 2018. Kings is a very professional manufacturer of SLA light-curing 3D printers. Every year at print speed There is a major breakthrough, the speed of Kings 3D printer is more than 30% higher than before. This is a very high speed SLA industrial 3D printer, I will not hesitate to recommend Kings 3D printer to my friends."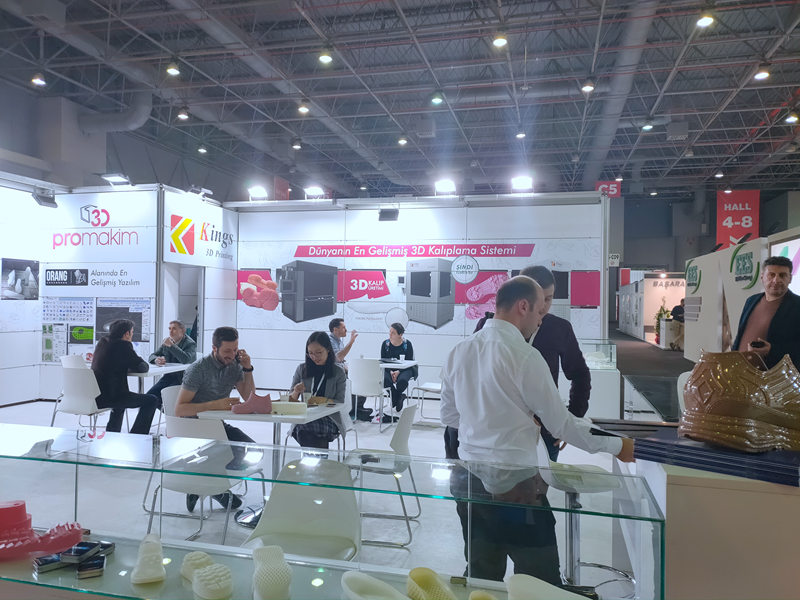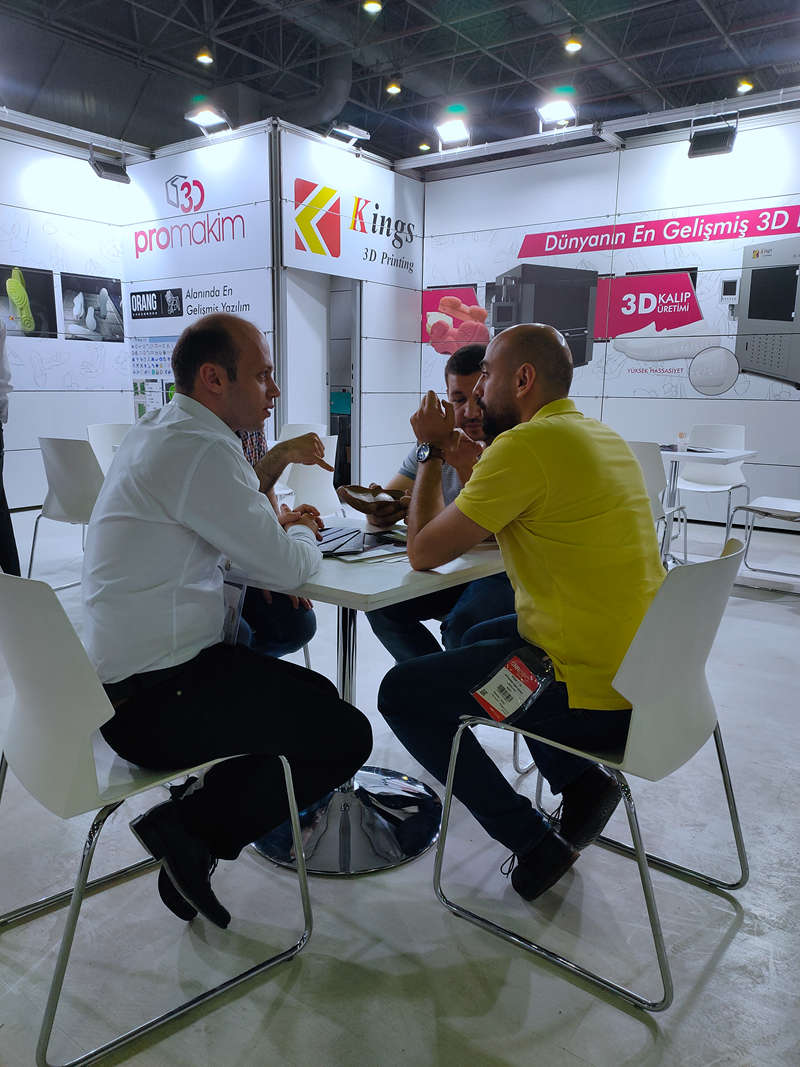 Orang, a shoe model 3D modeling software launched by Kings 3D, is also popular among Turkish shoe model 3D designers. A designer pointed to the instructions on the poster and said to us: "After using Orang software, my work efficiency has improved a lot. Especially this instruction is really super fast. If I don't have Orang, I think I will go crazy."