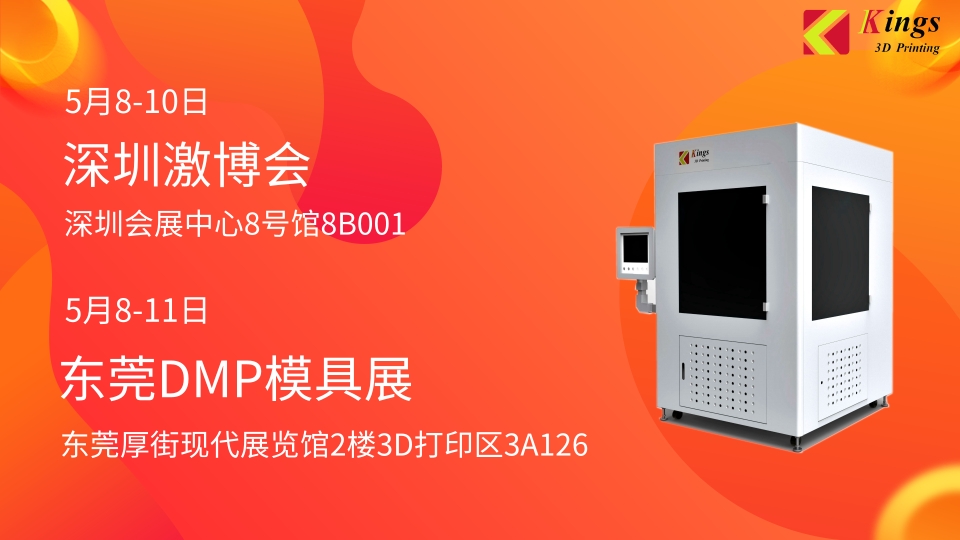 If you have a plan to learn about SLA stereolithography 3D printers in the near future, you don't know where to start; if you are going to visit industrial manufacturing exhibitions, you don't know where it is more exciting; if you are a 3D fan of Jinshi...
On May 8th, we will participate in two exhibitions in Shenzhen and Dongguan. You will see the most effective 3D printing technology at the exhibition.
Exhibition Name: 2019 The 13th China (Shenzhen) Laser and Intelligent Equipment Exhibition
Organizer: Hannover Milan Star Ball Exhibition (Shenzhen) Co., Ltd.
Time: May 8-10, 2019
Venue: Shenzhen Convention and Exhibition Center
Gold Stone Booth: 8B001
Exhibition content: Focus on laser production and innovative applications, focusing on laser and optoelectronics, optical and optical manufacturing, intelligent instruments, imaging technology, inspection and quality control, robotics, flexible production equipment, laser processing equipment, 3D printing equipment, focusing laser technology The latest achievements in various industries such as automotive, metal processing, electronics manufacturing, integrated circuits, communications, medical, energy, rail transit, and home appliances.
Exhibition Name: 2019 21st DMP Dongguan International Mold & Metalworking Exhibition
Organizer: Xuntong Exhibition Company
Time: May 8-11, 2019
Venue: Guangdong Modern International Exhibition Center (Dongguan Houjie)
Jinshi booth: 3A126 (2D printing area on the second floor)
Exhibition content: mold and metal processing exhibition, hardware tools exhibition, electroplating industry, surface treatment and coating exhibition, 3D printing exhibition, sheet metal and laser industry exhibition, casting industry exhibition, rubber and plastics and packaging exhibition.
Jinshi Aspect: 1, SLA industrial 3D printer features and the latest technology; 2, Kings high-speed SLA 3D printer printing efficiency is far more than other SLA3D printer; 3, SLA stereolithography 3D printing technology how to apply to the mold casting industry, etc. .