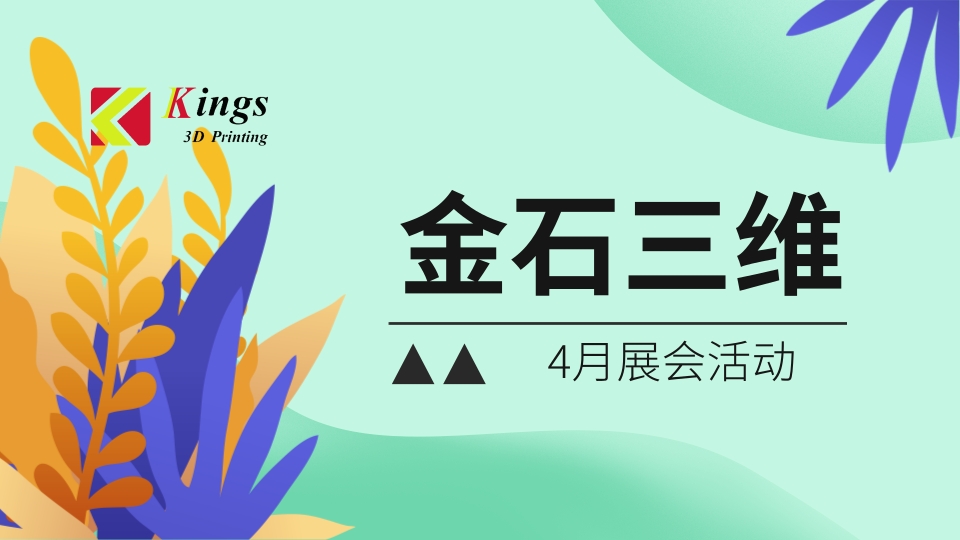 The beautiful April is coming, everything is recovering, and everything is waiting. Focus on the 3D printing industry and friends who are interested in 3D Goldstone, you will see Kings Industrial Large 3D Printers in 3 different industry exhibitions in 3 cities.
The 7th China Electronic Information Expo

Time: April 9-11

Address: Shenzhen Convention and Exhibition Center

Booth No.: Hall 3, 3A25

The 17th Guangzhou International Auto Parts Exhibition

Time: April 9-11

Address: Guangzhou Pazhou International Purchasing Center (No. 8 East of Pazhou Avenue, Haizhu District, Guangzhou)

Booth No.: 2092

The 21st China (Jinjiang) International Footwear Industry and the 4th International Sports Industry Expo

Time: April 19-22

Address: Meiqi City, Jinjiang, Quanzhou, Fujian

Booth No.: Negative first floor 34, 35

At the show you will see the latest applications of Jinshi 3D in various industries and the latest 3D printing control software technology.