Eating chicken games eating chicken to stimulate the battlefield really fun emperor 3D printing chicken model will not see regret!
Eat chicken game download, big profit, eat chicken at night! The very popular "Chicken Game-Jedi Survival" recently is a "H1 Z1" type of escape killing many people. As the most popular type of game today, it is only eating chicken. We all know about Jedi Survival: The Great Escape.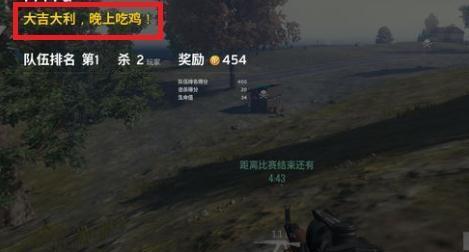 I think we think about it with our toes, and we also know that "eating chicken" is not a chicken in the usual sense, but it comes from a line in the game. When you shoot other players to get first, there will be a line. When you shoot other players to get first, there will be a sentence "big money, eat chicken at night." Do you understand? I don't understand. Well, how does that line end up out of nowhere?
It turns out that this sentence is an allusion. It comes from a line in the American movie "Winning 21 Points." The original quote of this sentence is Winner Winner picken dinner! Translation into Chinese is a big profit, eat chicken for dinner! This is really God translation, small editor is also served, anyway, the fire.
The first argument: A long days ago ago, in the famous Las Vegas casino, had a meal containing three pieces of chicken and potato vegetables worth $1.79. The standard bet at the time was $2. For those gamblers who lost, winning a game would allow them to eat "chicken dinner." So Winner Chicken Dinner, this is the cheers of the gambler's victory.
The second argument: This sentence may have originated from the slang in London dialect. In some older Australian populations, Chichen Dinner is used instead of "Winner".
Cut the crap and get on the dry stuff! What's the title? Emperor industrial level 3D printer print out eat chicken model, do not see will regret! Look at that. What about the cute chicken guy down there? You like that? I don't know about you, but I like it!