Many car brands represented by Tesla are also favored by unmanned factories. Foxconn's general manager said: "Foxconn's production line and factory will be fully automated in the future, no need for workers, or even need to turn on the lights." What efficiency can the Kings Industrial 3d printer provide for the automotive industry in the era of unmanned intelligence?
Case: 3D Printing Road of Taixiang Auto Parts Company
Taixiang Auto Parts Co., Ltd. is a wholly-owned subsidiary of Bosch, the world's largest auto parts manufacturer, focusing on R&D and manufacturing of automotive motors, temperature control products and wiper products. Taixiang adheres to the headquarters' product culture of "precision manufacturing" and provides the most scientific automotive products to automotive users worldwide.
In February 2018, Taixiang Auto Parts Co., Ltd. established an intelligent manufacturing unmanned factory to improve the efficiency of product development. It purchased a three-dimensional industrial SLA light-curing 3D printer JS-600-H from Shenzhen Jinshi for the development of new motors and wipers. .
Before applying 3D printing
Every new development of Taixiang has to go through the process of drawing, outsourcing proofing, confirmation, testing, error, modification and outsourcing proofing. Taking the wiper as an example, it seems to be simple. In fact, it is divided into a number of structural parts that need to be installed. The volume is small, and the product is very easy to make mistakes in the process of making the parts. A rain refreshing product takes half a month in the development of the proofing stage. time.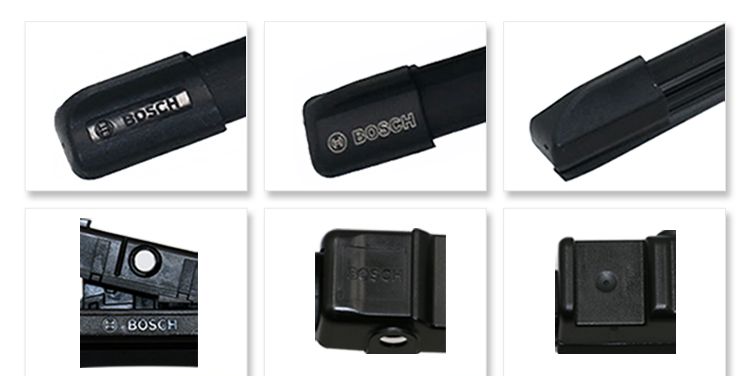 After using JS-600-H
After getting the design file of the product, you only need to import the product into the 3D printer computer, let it run automatically, without manual guard. And you can also design a variety of structures at the same time, print out in batches, get the best solution in one-time test, thus reducing the time for repeated test proofing. After using Kings industrial 3D printing equipment, the test data and final solution of the product can be obtained in 1-2 days.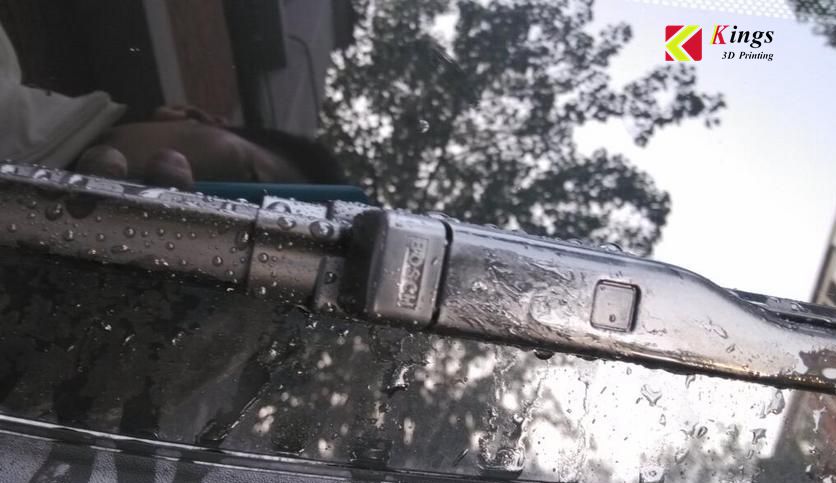 Characteristics of JS-600-H
1, high precision
The ultra-clear details with a printable error of only 0.05mm enable a variety of complex shapes, and the surface of the printed product is smooth and delicate, effectively avoiding the loss of many detail designs.
2. New product development efficiency is increased by more than 5 times
JS-600-H has a molding area of 600*600*400mm, which can meet the production needs of all products of Taixiang. Matching the variable spotting technology, the printing speed is faster, and the product development efficiency is at least five times higher than before the 3D printing is not used.
3, reduce production costs by 70%
The high utilization rate of materials unique to 3D printing and the unmanned features have saved the production cost of Taixiang Auto Parts by 70%.
4, suitable for small batch manufacturing
The capacity of JS-600-H enables it to be manufactured in small batches. Combined with high toughness materials, the products can be tested directly after being painted.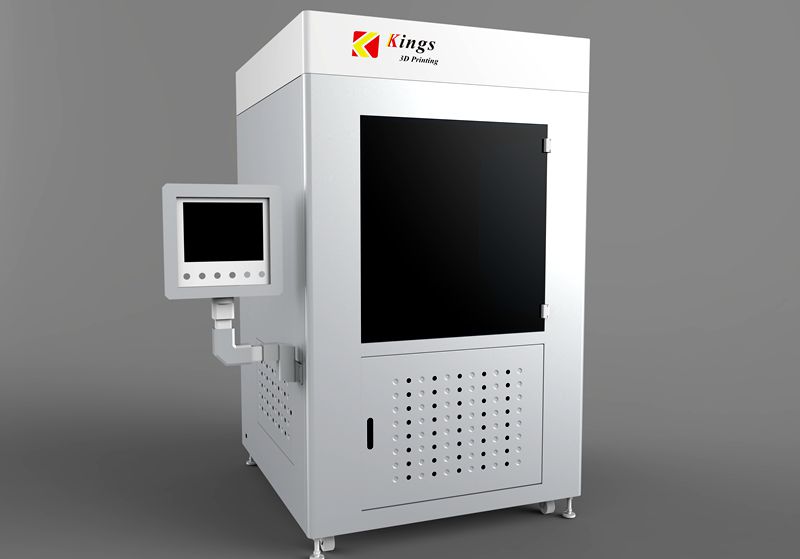 Kings sla 3d printer JS-600-H
Future prospects
Jinshi 3d printing has been deeply cultivated in the field of automotive 3D printing for several years. From manufacturing process to material research and development, it has accumulated rich practical application experience. In the future, as 3D printers and robotic automation are widely used in automobile production, there will be more benefits from development and design to assembly and use.
Kings 3d printer original, reproduced please indicate the source.