Kings- makes industrial manufacturing more efficient, China's leading brand of SLA 3D printer
Lead: Xi Jinping said: "History never waits for all hesitants, waiters, slackers, and weak people." Face the trend, we must seize the opportunity! 3D printing is an opportunity!
Two years ago, an 88-year-old young man was stationed in Ningbo and started a business with a laser stereo engraving (SLA) 3D printer.
Surprisingly, in just over two years, he even deployed more than 100 large-scale industrial 3D printers in Jiangsu, Zhejiang and Shanghai, becoming the first 3D printing company in East China.
His name is Zhang Lei, and he has opened 3D printing service company in Shanghai, Suzhou and Taicang.

3D printing workshop
1. Why is it so proud?
Zhang Lei had previously worked in the Shouban industry. At that time, he mainly relied on CNC and hand-made. The processing speed was slow and the market competition was bad. It can be said that it was unpleasant. Although Zhang Lei is a smart and hardworking person, he has not gained much. In 2012, during the e-commerce outbreak, Zhang Lei switched to e-commerce, and soon earned the first pot of gold with his outstanding research spirit and operational ability.
In 2016, I was exposed to 3D printing, which was closely related to the Shouban industry I was engaged in. Zhang Lei was keenly aware of the trend. Face the trend, we must seize the opportunity! 3D printing is an opportunity! He believes that 3D printing technology will inevitably subvert many industries, the first is the hand model industry, and then the deeper application of mold casting and finished product production in various sub-sectors.
In the interview process, Zhang Lei said: ""Made in China 2025" lists 3D printing as a key project, and German Industry 4.0 also advocates environmentally-friendly industrial manufacturing technology. Promoting 3D printing technology can help many companies to break away from traditional crafts. A new breakthrough in cost and efficiency. At the same time, 3D printing technology is more environmentally friendly than other production processes, which is conducive to protecting workers' safety and the natural environment. If you start a business, you can help the society while making profits, why not do it. What? If you want to do it, then make it bigger!"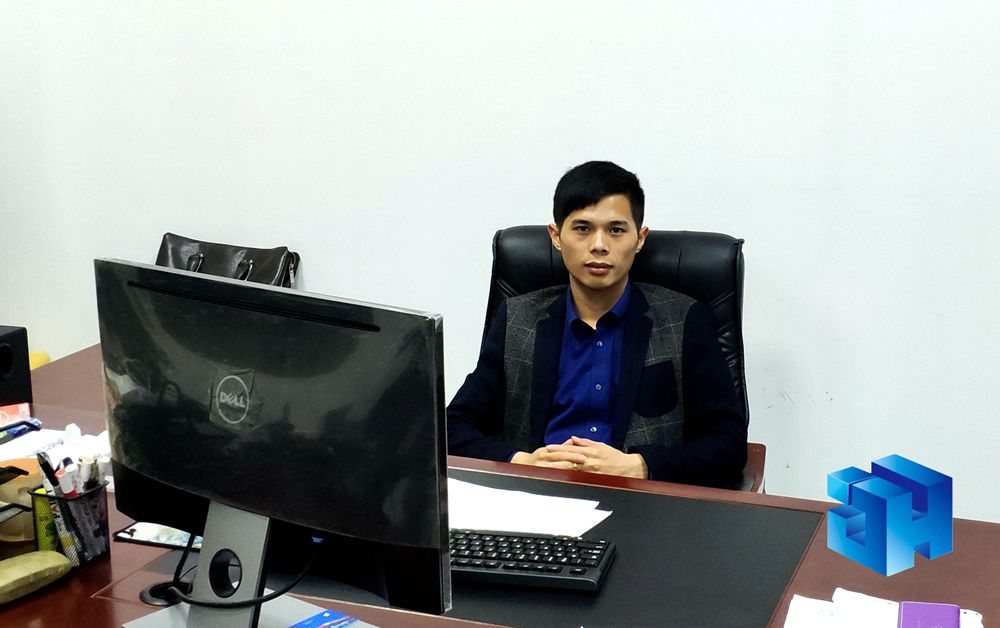 Jiahang 3D -Zhang Lei
2. Why is it so powerful?
Since August 18, 2016, Jiayu has invested 10 million in strategic cooperation with Kings, and has customized 100 large-scale industrial-grade 3D printers, including 800*800*500mm conventional large-size models and more than 1 meter printing. Customized models of size. In East China and even the whole country, large-scale SLA 3D printers of this size are among the best.
Zhang Lei said: "We serve a lot of industries, mainly in the automotive, construction and other industries. These customers have high demand for large size. KINGS industrial 3D printer can print car grille, instrument panel, bumper Large-scale products such as real estate real estate models can effectively reduce errors and labor waste caused by splicing."
"Because of large equipment, fast delivery, and the establishment of a professional team, we can provide exquisite craftsmanship and win the recognition of many customers. Take the automobile industry as an example, SAIC, Geely, Jianghuai, Volkswagen, Toyota, BMW and other car brands. I have used our 3D printing products for verification development and mold manufacturing. Here, I would like to thank Jinshi for his technical support."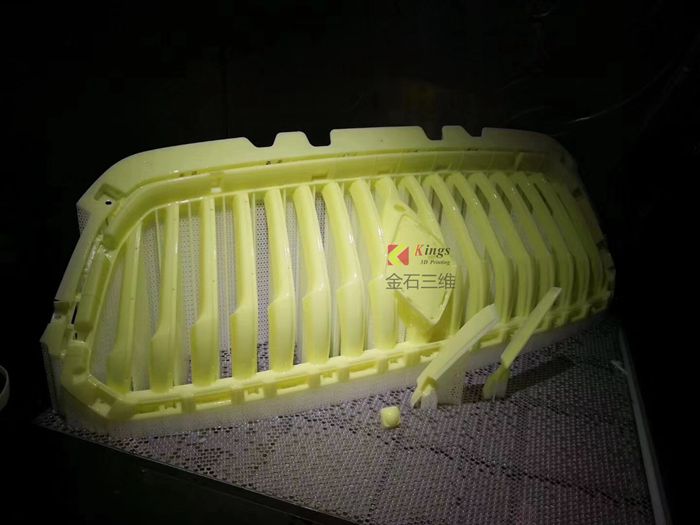 3D printing car grille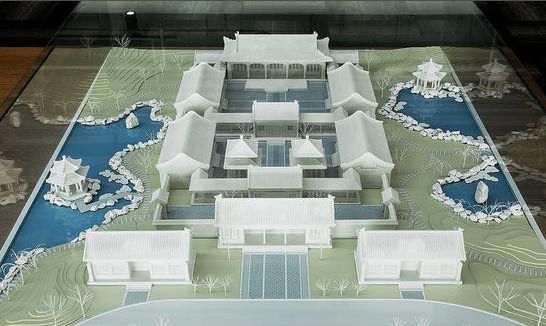 3D printed garden model
3. How to treat the 3D printing market
For many people saying that the 3D printing market is saturated, Zhang Lei does not agree. He said: "3D printing is just beginning to break out, and it is still an incremental market. In terms of East China, there are less than 1,000 3D printers that are really productive, and they can continue to increase. And there is no 3D in Central China, North China and Southwest China. Printers, such as Wuhan, Chongqing, Baoding, Jinan, Qingdao, etc., have great demand for 3D. Our machines are not too much, and we can continue to increase."
"At present, due to the limitations of materials, the application of 3D printing technology is not thorough enough. I believe that with the breakthrough of 3D technology of Jinshi, 3D printers can replace 70% of CNC machine tools in the next five years, forming a market of 100 billion."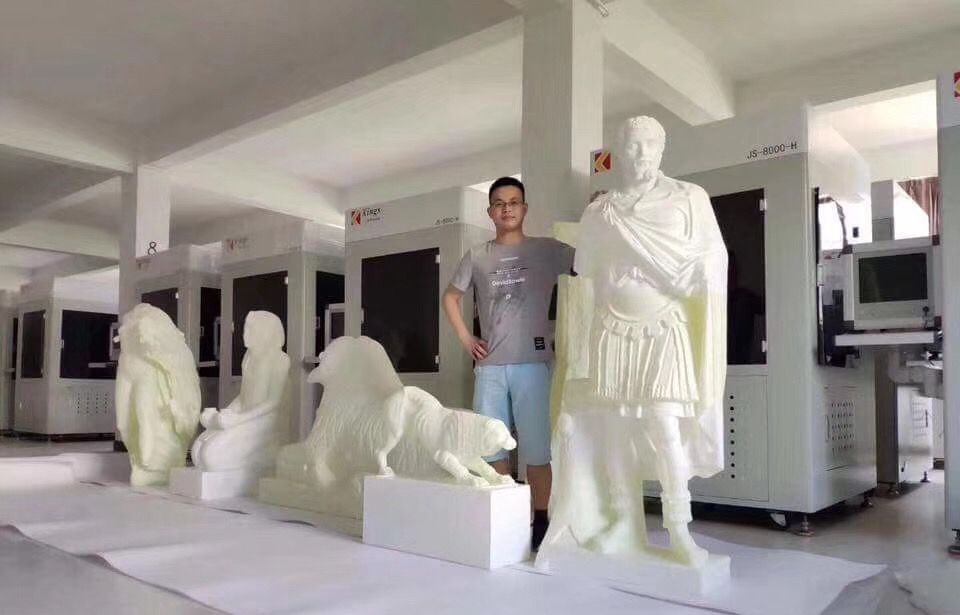 Jiaheng 3D Printing Workshop
4. How to plan in the future?
Talking about future planning, Zhang Lei said: "In industrial manufacturing, the future is the era of intelligent machines. Jiayi will realize the manufacturing mode of "3D printing + big data center + intelligent robot". The staff will input 3D files into the database to realize Automatic programming, the programmed files are transmitted to the 3D printing device in the idle state through the network. After the printing is completed, the system will automatically remind the robot to pick up the parts, complete the next piece, cleaning, secondary curing, packaging, etc. More precise and better management than people."
Zhang Lei said with confidence: "This day will come soon! Jiayi 3D will continue to shoulder the mission of promoting the market-oriented application of 3D printing, providing many efficient solutions for industrial manufacturing."