Gan Jianbing, the founder of Pengchang 3D Printing Company, has 25 years of experience in the mold industry. He witnessed and personally experienced the rise and fall of the mold industry. In 2015, Gan Jianbing learned about 3D printing. On the one hand, he felt the opportunity, and on the other hand, he was not sure enough. In the end, based on his many years of experience, he purchased a SLA stereolithography 3D printer and registered the company to start a business.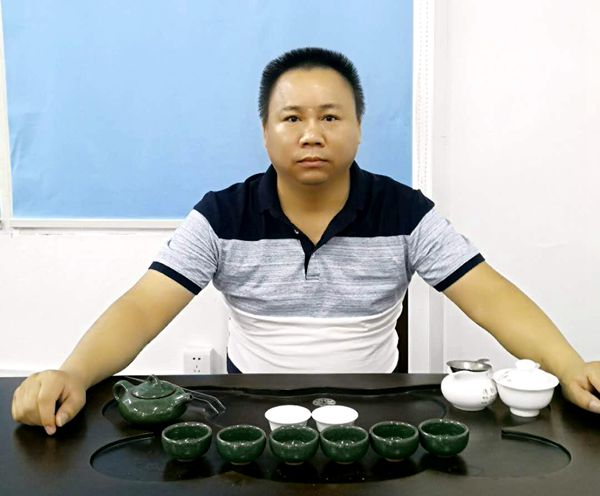 Gan Jianbing
After three years of development, today's Pengchang has added 16 KINGS large-size light-curing 3D printing devices. The usual orders are mostly crafts, and there are also some shoe models. It is reported that its business scope has expanded to more than half of China, and it is widely recognized by many handicraft factories and shoe mold factories. Jinshi Marketing Department conducted a simple interview with Gan Jianbing to explore Pengchang's 3D printing application mode and business development model.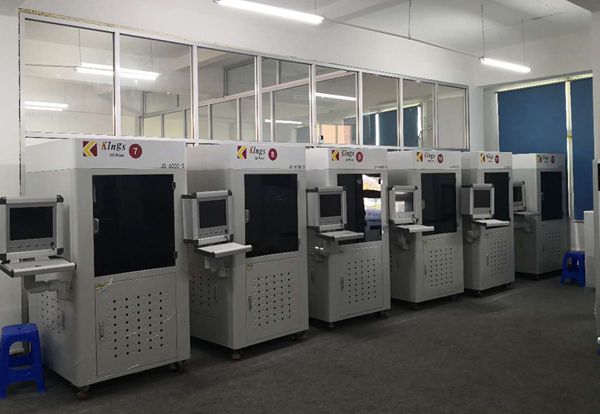 3d printing room
One-stop service, 3D printed Buddha image gets the abbot praise
A temple in Hebei found Pengchang to produce a large number of large Buddha statues with a height of about 3 meters. Pengchang provided a one-stop service from 3D design to 3D printing.
Step 1: Scan. Pengchang staff used a high-precision handheld scanner to scan the existing Buddha statues in the temple and obtained basic 3D data.
Step 2: Design. After obtaining the basic data, the 3D modeler modified the face, costume, movement and form of the Buddha image according to the customer's request, and quickly obtained 3D data of various forms of Buddha image;
Step 3: Print. After obtaining the confirmation from the temple, Pengchang used the large-scale light-curing 3D printer of Jinshi to make the prototype of the Buddha image;
Step 4: Assemble. Since the current largest size photocuring 3D printer in China is 1 meter long, it is impossible to print a Buddha image with a height of more than 3 meters. Therefore, it needs to be assembled after printing. Fortunately, the accuracy of 3D printing products is high, and Pengchang has many years of experience in the industry. The products after assembly are very effective.
The 3D printed Buddha statue has a smooth surface, rich details, and full form. It has been well received by the temple, and the abbot can't help but watch it and like it.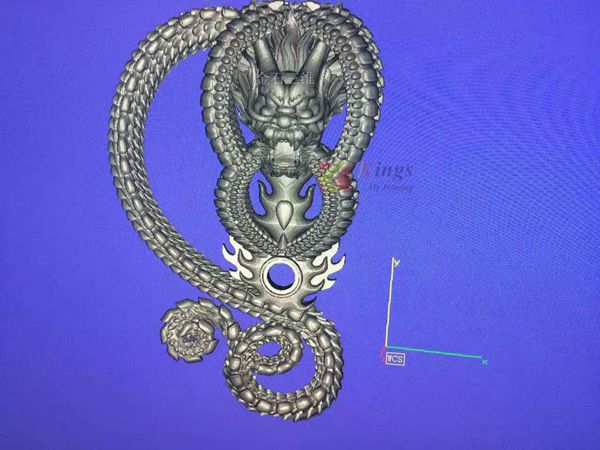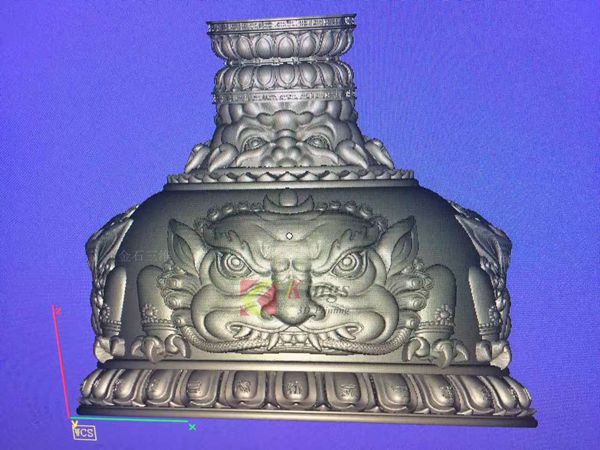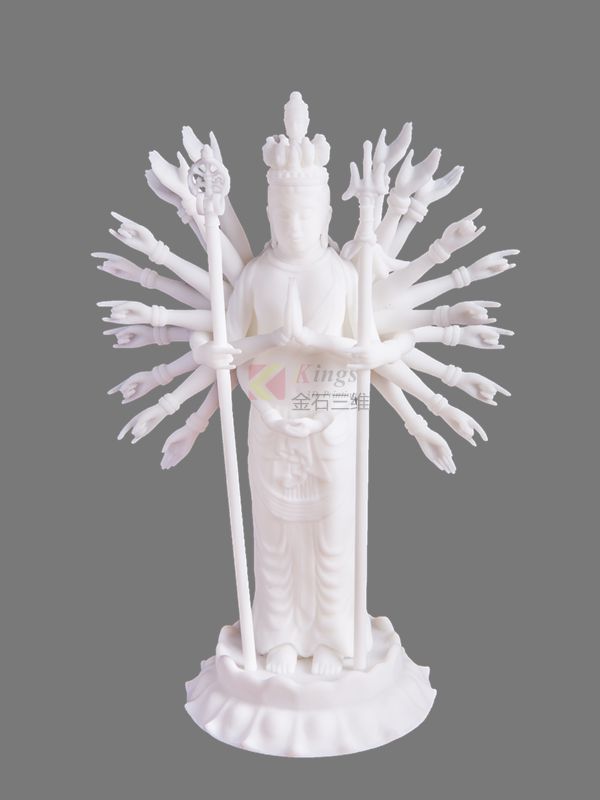 3D printing Buddha modeling and production
3D scanning + 3D design + 3D printing overall solution benefits
In the early stages of design, 3D scanning can quickly obtain raw 3D model data, saving more than ten times longer than modeling from scratch.
In the production phase, 3D printing also has the ability to quickly produce prototypes of different scales, reducing the error rate and verification costs.
Taking the above Buddha image as an example, a micro-prototype is made through a 3D printer, and the scheme is verified and modified on the basis of this, which reduces the error rate of post-production. After confirmation, a 3D printer was used to make a 1:1 scale Buddha statue crafts prototype, and then the sand was cast according to the prototype, and a large bronze Buddha statue was finally cast.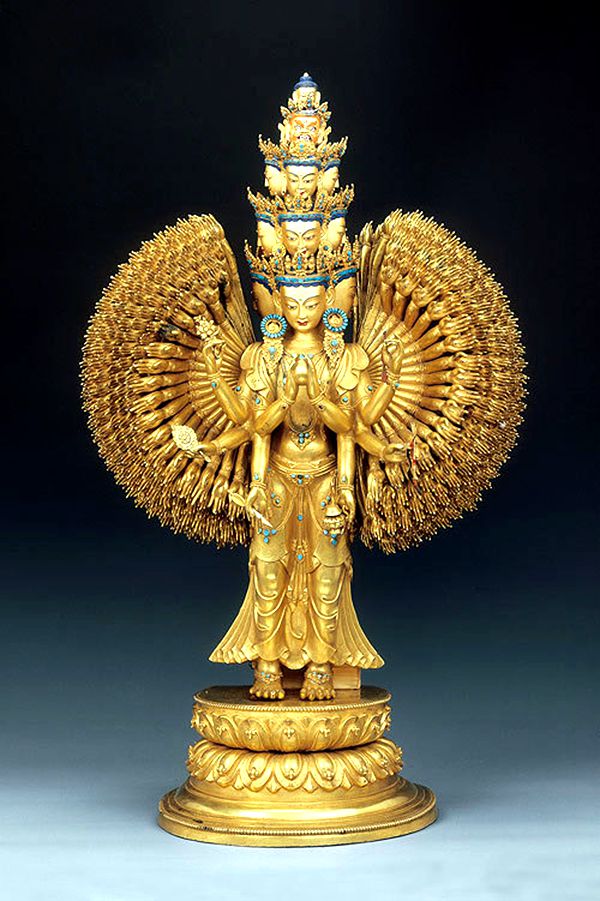 New breakthroughs in new materials
Gan said: "Of course, the new materials also allow 3D printing to be recognized by more market layers. For example, this high-toughness lasty resin can be directly screwed, and the surface effect of electroplating and fuel injection is also very good. Parts and crafts products are especially suitable, many customers who have been waiting for 3D printing have chosen 3D printing."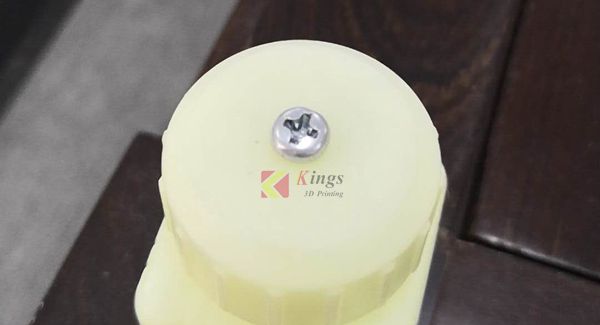 Tough material that can be screwed
"In the shoe mold industry, Jinshi's soft materials are also very popular. 3D printing soft rubber shoe molds can not only look at the appearance, but also try on the experience, speeding up the confirmation of the model, the shoe factory likes it very much."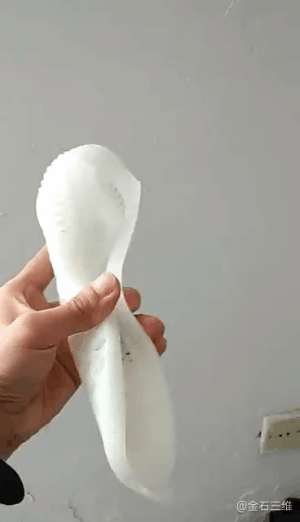 3D printed sole
How to deal with competition
When talking about market competition, Gan Zong said: "There is no particularly vicious competition. Everyone is a customer. The conflict is not big. If you can find out your own experience, you will not be afraid of competition. For example, we have a scan. The overall ability of design and printing can solve the problems in the crafts and shoe mold market in depth. Many orders are introduced by customers."
At the same time, he also said: "Providing solutions for the industry is a must for 3D printing. It is also the reason why we choose to cooperate with Jinshi. The technical support for this concept is especially important for our 3D printing service company. The sooner The first to take the competitive advantage and avoid falling into the infinite loop of vicious competition."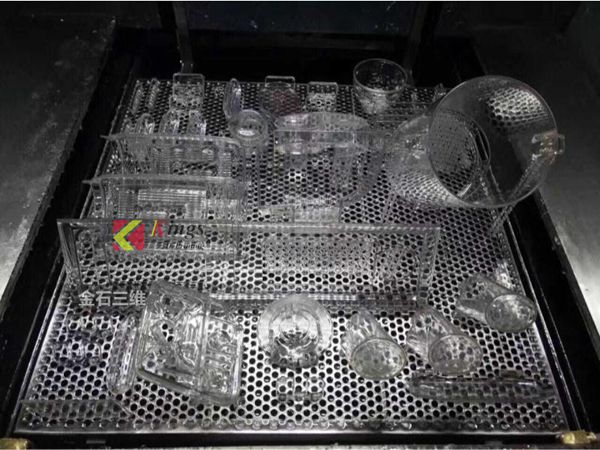 3D printed transparent material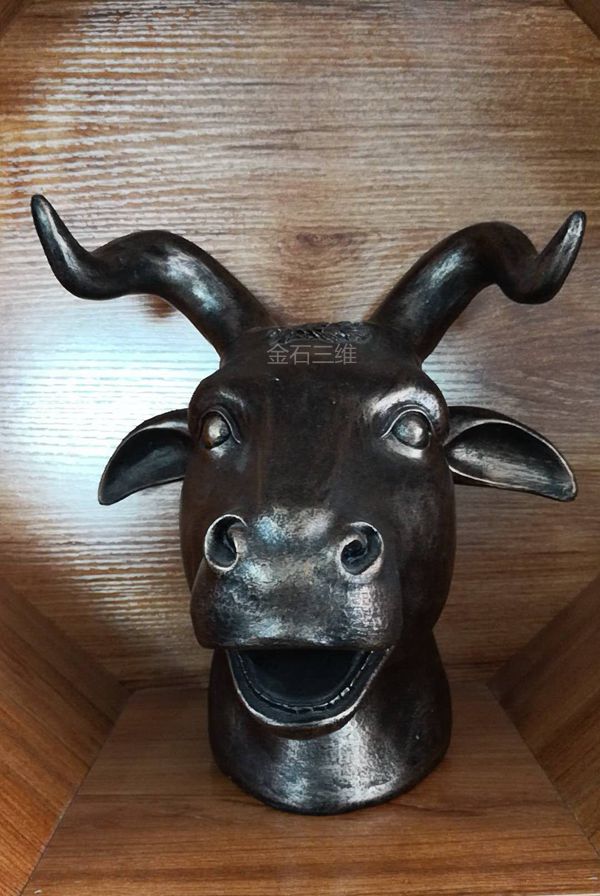 3D print animal head
About Pengchang
Quanzhou Pengchang 3D Printing Technology Co., Ltd. is a well-known 3D printing service provider in Fujian Province. It is located in Room 402, Building 3, Block D, Science and Technology Financial Service Center, Yucheng High-tech Zone, Quanzhou. The company takes crafts and shoe molds as the two main directions, providing model development, prototype production, kanban shoe mold, sanding shoe mold, soft rubber shoe mold for crafts and shoe mold industry through 3D scanning, 3D modeling and 3D printing overall solutions. And other product services.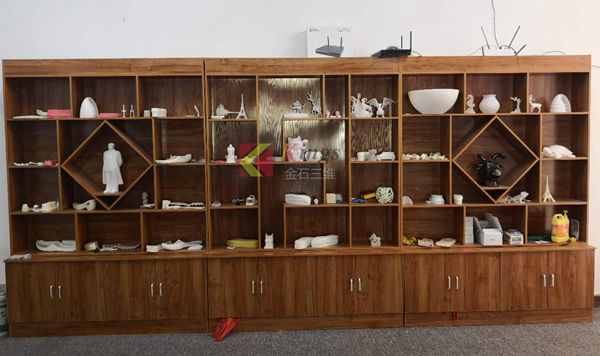 3D printed model display cabinet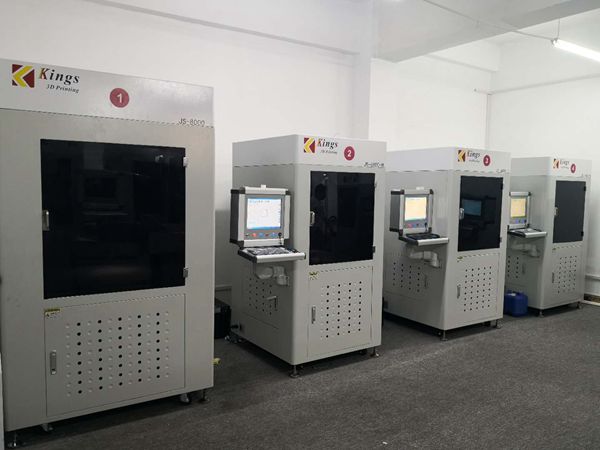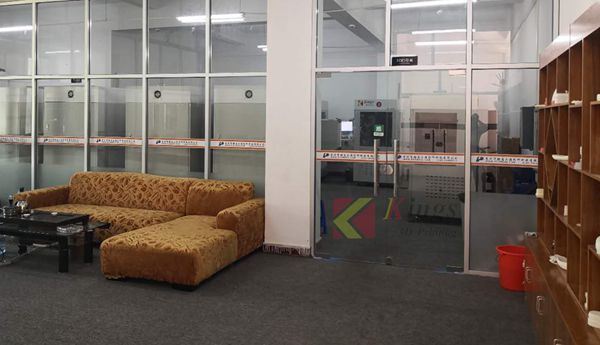 3D printing room
Jinshi Marketing Department original, please indicate the source.